United Methodist Michigan Retreat Town Sued for Only Allowing Christians to Own Homes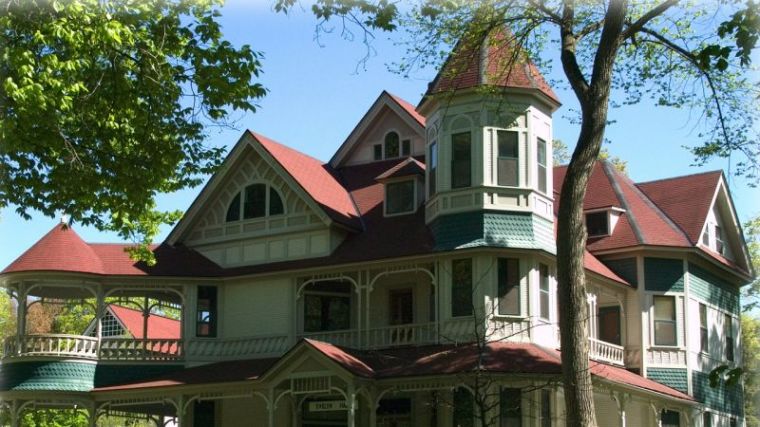 A cottage community affiliated with the United Methodist Church is battling a lawsuit over its rule allowing only Christians to buy and own homes.
The Michigan-based Bay View Association, founded in the nineteenth century as part of a spiritual revival movement, was sued last summer over its home ownership rules.
Known as Bay View Chautauqua Inclusiveness Group v. Bay View Association of The United Methodist Church, the suit was filed in U.S. District Court for the Western District of Michigan.
The plaintiffs include current Bay View residents whose family members cannot inherit their homes and others who cannot buy a home in the community, both due to religious differences.
"Plaintiff's members have been excluded from ownership of Bay View cottages; have been prevented from devising or otherwise disposing of their property; have been frustrated or outright prevented from selling their property on an open and unrestricted market; and have been otherwise injured as a result of the unlawful enforcement of the bylaws identified herein," argued the suit.
Sarah Prescott, an attorney representing the plaintiffs, told The Christian Post in an interview on Monday that she took up the case because she believed that "because the violations of law appeared to be both clear and genuinely harming good people."
"Bay View is not a church or even a nonprofit entity in operation. People buy and sell homes there for profit, and Bay View itself collects a fee. Moreover, under state law it operates like a town, county or city, unlike a church," said Prescott.
"So to those who want more flexibility to behave according to their religious beliefs, I encourage them to do so, and to do so in a way that does not involve a governmental entity as the vehicle. Then they could worship free from anyone's interference and I would defend their right to do so."
Bay View was founded in Sept. 1875 by a group of Michigan Methodists who wanted to create a location for a Camp Meeting. Over the next several years, cottages, streets, a chapel, and other facilities were built.
The cottages are open from May to October, with the community having several religious, educational, and secular programs for residents. While affiliated with the UMC, religious assemblies are ecumenical in their tone.
The controversy over the ownership rules led Michigan Area Bishop David Alan Bard, a non-voting member of Bay View's board, to issue a statement in February urging reconciliation between the two parties.
"We pray that all involved will find a path to reconciliation and understanding which accommodates the legitimate competing interests so that this beautiful community on Michigan's shores can once again serve as a place of learning, peace and harmony," stated Bishop Bard.
Bay View Association President Jon Chism told CP in an interview on Monday that the Association remains "committed to working through matters together outside the court system."
"Bay View is focused on engaging individuals and fostering the dialogue further through open forum discussions, and we will move forward in a manner that our cottage owners will determine together," said Chism.
Chism explained to CP that for over a century, Bay View has been committed to being "an institution in which Christian values and traditions are fundamental."
Regarding the claims of discrimination, Chism responded that he did not believe the Association was violating any laws, since they are a private and voluntary association.
"Like any private association, our bylaws have willingly been in place for over 100 years with amendments to change these bylaws failing to receive a two-thirds majority vote needed to be enacted," Chism said.
"Those who disagree with the current bylaws have the opportunity to change them each year. To offer the public an opportunity to experience what our association has to offer, we invite the public to take part in our programming, which includes worship, recreation, education and performing arts."