'Unplanned' movie will cause men to repent for mistreating, abandoning women and shift the culture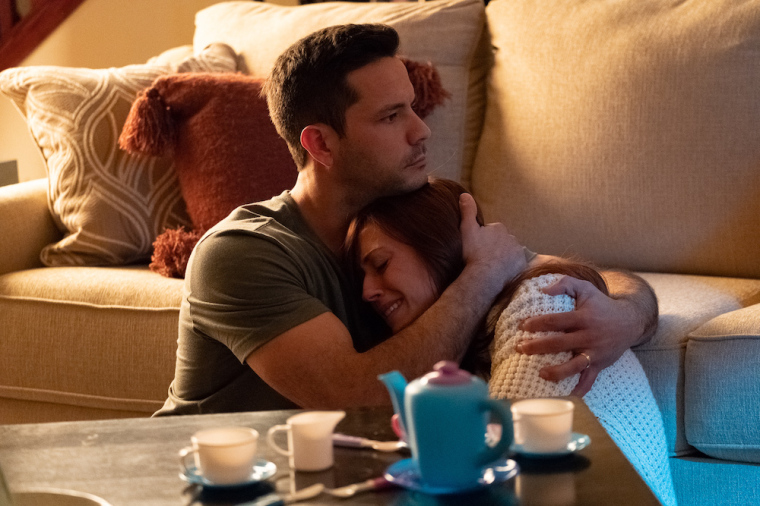 WARNING: Spoiler alert 
WASHINGTON — Earlier this week, I attended a prescreening of the movie "Unplanned" which is based on the true story and spiritual journey of former Planned Parenthood clinic director Abby Johnson, who is now an ardent pro-life advocate and speaker.
It's quite disturbing in some parts. I broke down crying as the credits started rolling and the film's promoters opened the floor for a discussion.  
My voice halting and with tears streaming down my face, I shared that I believed this movie is going to shake this nation and that it will be a catalyst, especially for men, to repent for how we as a society have mistreated and failed women as they go through their most vulnerable hours and deepest pain.
"Unplanned" is based on Johnson's 2014 memoir of the same name, and in it she explains how she was faced with an unplanned pregnancy of her own. It was during her college partying years when her then-boyfriend Mark offered to take her to an abortion clinic in Houston to "take care of it." He didn't have the $500 for the procedure so Abby applied for her first credit card to pay for it herself.
It's heart-crushing to watch a despondent Abby being handed a few crackers as she's seated alongside several other dazed and traumatized women dressed in pink hospital gowns as they're herded in and out of the procedure room at the clinic like cattle. I know of no other context in America where men are treated like this.
To the displeasure of her dad, Abby ultimately marries Mark. A year later, Mark cheats on her with another woman on Valentine's Day. Abby immediately files for divorce, but that's before she discovers she's not rid of him yet as she finds out she's pregnant again. Upon visiting a local abortion clinic — the same one she later works at for eight years — she's told that because she's only eight weeks pregnant she qualifies for a chemical abortion that she can perform by herself at home.
Actress Ashley Bratcher turns in a stunningly convincing performance as Abby Johnson. She fully inhabits the role. And in my view, the most unforgettable scene was how she portrayed the grisly, excruciating night of desperation that a young, panicked Abby endures as she bleeds out and discards the pieces of her second pregnancy. One can palpably feel her anguish as she writhes in intense pain, sobbing all alone in the fetal position on her bathroom floor.
Her ordeal was followed by several weeks of severe abdominal cramps and blood clots, health risks Planned Parenthood never warned her about when they gave her the RU-486 abortion pill couched in professional-sounding assurances that she'd be just fine.
Thankfully, the story does not end there and, as Bratcher has said in various media interviews, the movie is about mercy and forgiveness, not judgment and condemnation. Indeed it is, and though it's hard to watch at times, that spirit of mercy imbues the entire film from beginning to end.
Johnson's story is horrible yet beautifully redemptive and hopeful. It's extra hopeful in that she was fortunate to find a good man in her second husband, Doug, a stay-at-home dad who I interviewed in the latest CP podcast, and with whom she's now expecting their eighth child.
As has been widely reported, "Unplanned" also pulls back the curtain on the brutality of surgical abortion procedures — it's rated R largely for that reason.
Much will be made of how this movie might affect policy debates and abortion laws, particularly given how certain states like New York are going so far as to legalize and celebrate late-term abortion procedures up to birth. Yet I want to highlight another theme that emerges in "Unplanned" that often gets lost in the swirl of contentious bitterness that surrounds abortion-related topics.
The movie shines an important light on the rotten attitudes and abusive dynamics pervading our society about this touchy subject, especially among men who impregnate women and, in order to cover their tracks, push their girlfriends into abortions no matter how uneasy the women feel about it.
Also shown in the movie are the awful, Bible-wielding men who protest outside abortion facilities and mock, sexually shame, and shout at the scared women. These men call them names like "baby killer" as they walk into the clinic. Worse still, also depicted in the movie are the fathers who think they're doing a good thing when they accompany their daughters to Planned Parenthood and make them undergo abortions despite their hesitations. Such viciousness is directed at these girls in so many horrific ways and from so many different angles.
And that's not just what happens in the movie. That's real life for many girls.
Men, we have failed women. Miserably.
Ending a pregnancy through abortion is not something a woman will likely do if she believes the man in her life will support her and the child. Yet, all too often women feel alone and believe they have no other options. And so they choose abortion either at the behest of or having been abandoned by men. I certainly don't agree with the practice of abortion but I can't say I blame them.
Something has gone seriously, seriously wrong in our culture in that so many men think it's fine to leave women in these predicaments. Every man who thinks he's entitled to a woman's body (and that's many men nowadays), and his sexual "needs" should be met no matter what, needs to get a taste of Abby's agony as she rids herself of her second child.
It's my sincere hope that this film will jolt millions of men out of their stupor and cause them to rethink what they believe about sex. Namely that they will face the inescapable truth that it makes babies. And those babies they help create don't constitute an "it" to be cavalierly "taken care of" so they can continue having seemingly consequence-free sex.
The film's promoters told me that my visceral response to the movie was something they'd seen from many men at other prescreenings around country. If that's true, then I dare say we are on the cusp of a massive shift in the national conversation about abortion. And it won't just be about this or that legal restriction and the usual toxic politics we have trained ourselves to tune out or compartmentalize as just another issue.
Go see "Unplanned" this weekend. Take several friends with you. I'd advise taking a box or two of tissues. This one is not to be missed.