Upcoming Christian Conferences Feature TD Jakes, Mark Driscoll, NT Wright
Ministry, missional and pastoral conferences occur several times throughout the year in which leading movers and shakers and thinkers gather together to give guidance and encouragement to, and get encouragement from, the Christian community. Here is a list of some of the top meetings taking place this October and November.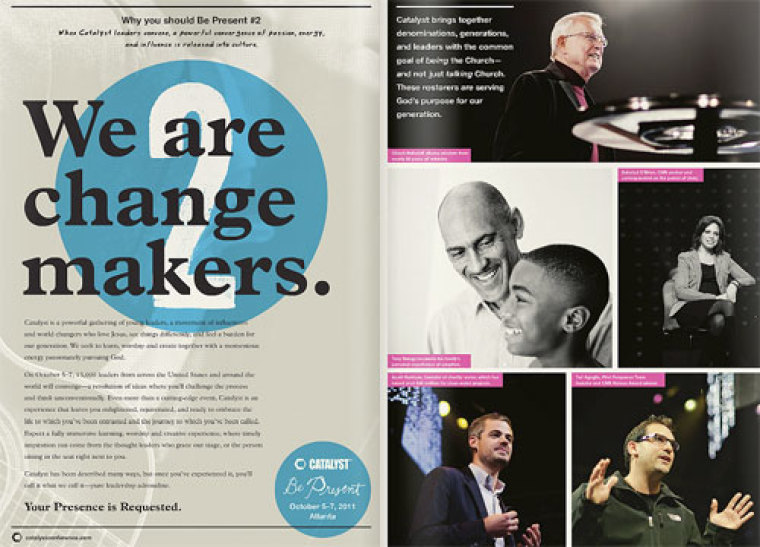 CATALYST CONFERENCE - OCT. 5-7, 2011
Web: http://catalystconference.com
Location: Atlanta
Catalyst involves a gathering of "young leaders – a movement of influencers and world changers who love Jesus, see things differently and feel a burden for our generation." For three days, 13,000 leaders from across the United States and around the world will gather for to help attendees learn to "think unconventionally" and walk away from the meeting "enlightened, rejuvenated and ready to embrace the life to which you've been entrusted and the journey to which you've been called." Registration remains open.
Speakers/Guests: Andy Stanley, Jim Collins, Priscilla Shirer, Life Interrupted, Dave Ramsey, Mark Driscoll, Francis Chan, Cornel West (via video) and others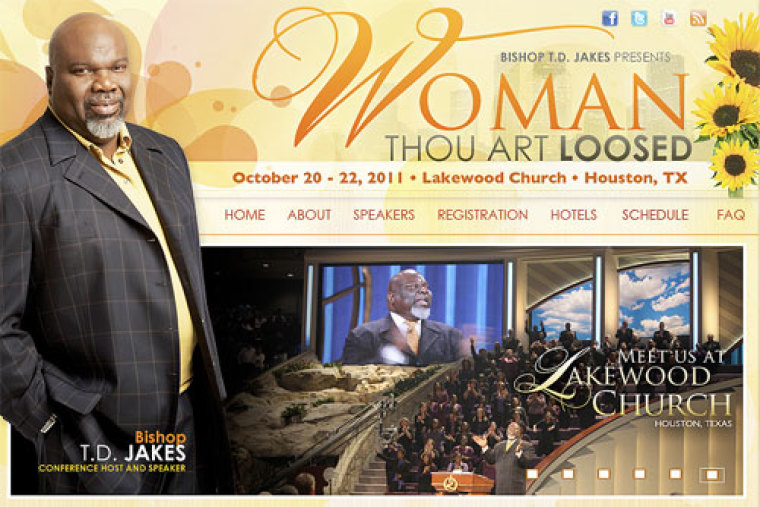 WOMAN THOU ART LOOSED CONFERENCE - Oct. 20-22
Web: www.wtal.org/
Location: Houston
This popular symposium, based on T.D. Jakes' book and film of the same title, takes place at Joel Osteen's Lakewood Church in Houston this year. Jakes and his wife, Serita, host the meeting, which "addresses the specific spiritual and practical needs of women" of various backgrounds, cultures and ages.
Speakers/Guests: Sheryl Brady, Cindy Trimm, Paula White, Fred Hammond and his band GrandDad Turner, Dodie Osteen, Israel Houghton and others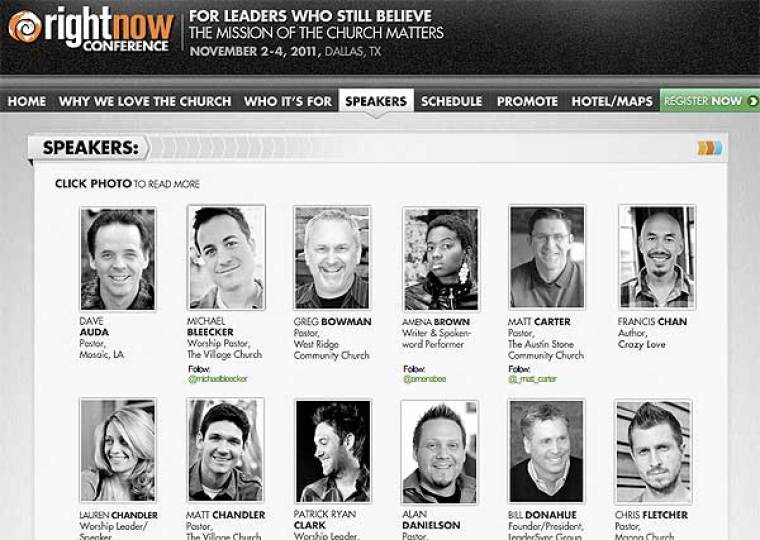 THE RIGHTNOW CONFERENCE - Nov. 2-4
Web: www.rightnow.org
Location: Dallas
The RightNow Conference is described as an event for "senior pastors, youth pastors, young adult pastors and anyone who is responsible for casting vision, leading and equipping people to serve Christ." Some of the event discussions will cover how to develop volunteer leaders who unleash church members, creating a missional movement in the church through unleashing small groups, how clarity shapes culture and creates movement and more.
Speakers/Guests: Matt Chandler, Francis Chan, JR Vassar, Eddie Mosely, Matt Carter, J.D. Greear and others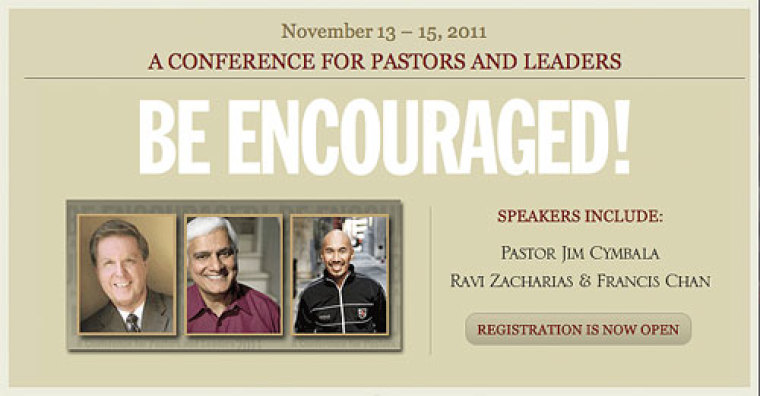 BE ENCOURAGED 2011 CONFERENCE - Nov. 13-15
Web: www.brooklyntabernacle.org/BE2011/
Location: Brooklyn, N.Y.
Brooklyn Tabernacle's Be Encouraged! 2011 Conference is geared toward pastors and leaders. This year, Ravi Zacharias and Francis Chan will help Pastor Jim Cymbala lead a ministry team for three days to help "refresh us all for the ministry challenges before us." Speaking topics include: "The Church as a House of Prayer," "Developing the Next Generation," "Church Finances in a Down Economy" and more.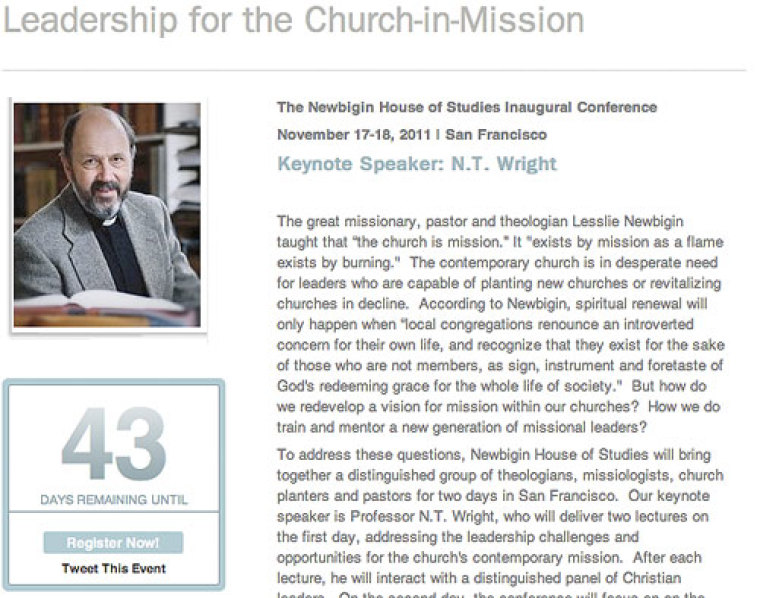 NEWBIGIN'S LEADERSHIP FOR THE CHURCH-IN-MISSION - Nov. 17-18
Web: www.newbiginhouse.org/Church-in-Mission/
Location: San Francisco
Newbigin House of Studies brings together a group of theologians, missiologists, church planters and pastors for two days in San Francisco, with N.T. Wright as the keynote speaker. Wright will give two lectures on the first day, addressing the leadership challenges and opportunities for the church's contemporary mission.
Speakers/Guests: Fred Harrell, Scot Sherman, Wes Granberg-Michaelson, Timothy Brown, James Brownson, Mike Hayes, Jared Ayers, Chuck DeGroat, Peter Enns, John Franke, Mike Goheen and others