US Ally Turkey Has 'Aided and Abetted' ISIS, Terror Groups That Kill Christians, Activist Says
Refugee Camps in Turkey Have Become More Like Prisons Than Aid Centers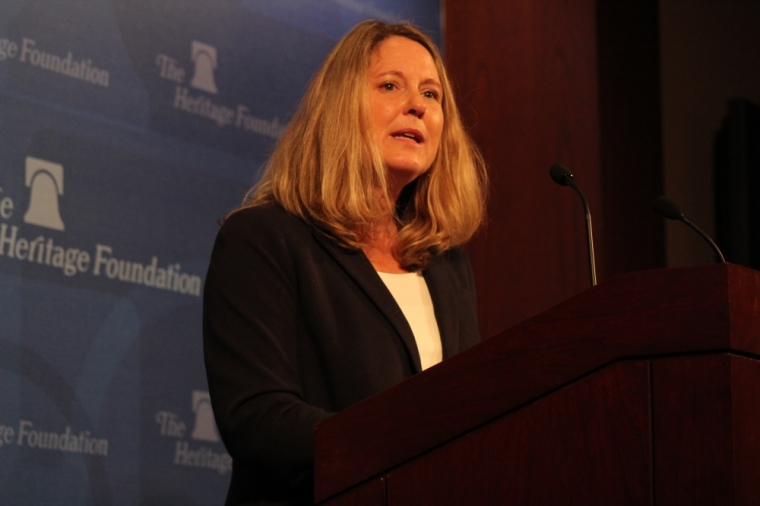 United States ally and NATO member Turkey is aiding and embedding the Islamic State and other terrorist groups in Syria that kill Christians by providing aerial cover and "safe haven," human rights activist and author Mindy Belz said Wednesday.
Belz, the senior editor of WORLD magazine and author of the new book, They Say We Are Infidels: On the Run from ISIS with Persecuted Christians in the Middle East, was a featured guest at the Heritage Foundation and spoke about the plight of minorities from Iraq and Syria who have been forced from their homes due to the ongoing Syrian civil conflict and the rise of IS (also known as ISIS or ISIL).
Belz traveled to the region about a year ago and talked with displaced religious minorities about their situations and experiences.
Although Turkey is considered an U.S. ally, refugees told Belz that Turkey has obstructed progress in the fight against IS and has also hindered the delivery of vital humanitarian aid to those suffering in Iraq and Syria.
Along with blocking humanitarian aid shipments at its border with Syria, Belz said she was told that there is clear evidence Turkey has also provided aerial cover for IS and other Islamic terrorist groups in Syria, such as the al-Qaeda linked Al-Nusra Front.
"We have to have a new approach to our ally, Turkey. Turkey is a country that is in transition and is becoming more and more radicalized," Belz warned. "There is strong evidence, as I interviewed people at the border who had escaped to Lebanon. I sat down with them in Beirut. They were up at the border when Turkey shot down the Syrian jet that crossed the border [in 2015]. ... The people who witnessed it said, 'Turkey is providing air cover for these Islamic militant groups."
Belz asserted that it is time for the U.S. government and Congress to re-evaluate the nation's relationship with Turkey and urge Turkey to stop aiding extremists groups.
"I am going to say that it is not clear whose side they are on and that ought to not be in question," Belz told The Christian Post. "There has been strong evidence that they have provided air cover and provided safe haven at their borders for ISIS. We saw that when we had all those excursions in towns along the border with Syria. They have aided and abetted extremist groups, not only ISIS but Al-Nusra Front and some of the others."
"These are groups that are killing Christians and America ought to not tolerate allies that support groups that kill Christians," Belz continued.
As millions of people from Iraq and Syria have left their homes and worldly possessions behind in the last few years, many who have fled to Turkey have found that Turkish refugee camps are more like prisons than humanitarian aid centers, Belz explained.
Belz said that unlike other government-run and United Nations-supplied refugee camps around the world, Turkey does not allow journalists to enter Turkish refugee camps. She was told by refugees that Turkey is also not allowing the Red Cross to enter refugee camps.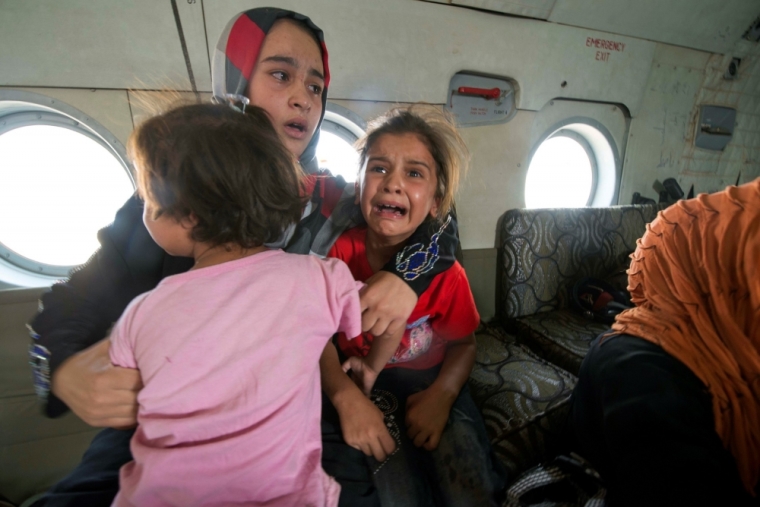 She was also told that conditions in the Turkish refugee camps are so bad that refugees often have to escape.
"They are the most locked down camps of any I have ever known about," Belz said. "We have this migrant crisis and part of it began because people were actually having to escape the camps that were meant to protect them because they were prisons. And, I was hearing that these camps have become prisons. The Yazidis were telling me that they wouldn't go to them. The Christians wouldn't go to them."
Belz also criticized Turkish and Greek governments for not intervening to stop criminal organizations that have made over $7 billion off of trafficking refugees to Greek islands.
"Some of those Greek islands where they are landing are 3, 5, 10 miles away and the Turkish coast guard and the Greek coast guard, they are all standing off watching," she stated. "You think about similar situations in the United States, where eventually our coast guard comes in and says, 'Let's not let them drown in their rafts. Let's go pick them up and let's get rid of the smuggling.'
"Now we are finding out that these criminal organizations are making $7 billion on this migrant trade while Turkey and Greece have stood by and watched," she added. "I think that is not the behavior of the U.S. ally."
Belz also criticized U.S. ally Saudi Arabia, and suggested that lawmakers should no longer turn a blind eye to how Saudi Arabia and Turkey have helped create the situation that led to the genocide.
"I listened to Senator Lindsey Graham [R-S.C.] last week and Republicans talk about Turkey and Saudi Arabia as though they are still our stalwart allies. And frankly, they have done a lot to obstruct and create the situation that has created this genocide," Belz argued. "I think that, again, it ought to be a place where Republicans and Democrats find a way to come together."