US-Backed Forces Slowly Gaining Ground to Recapture ISIS-Held Territory in Iraq, Syria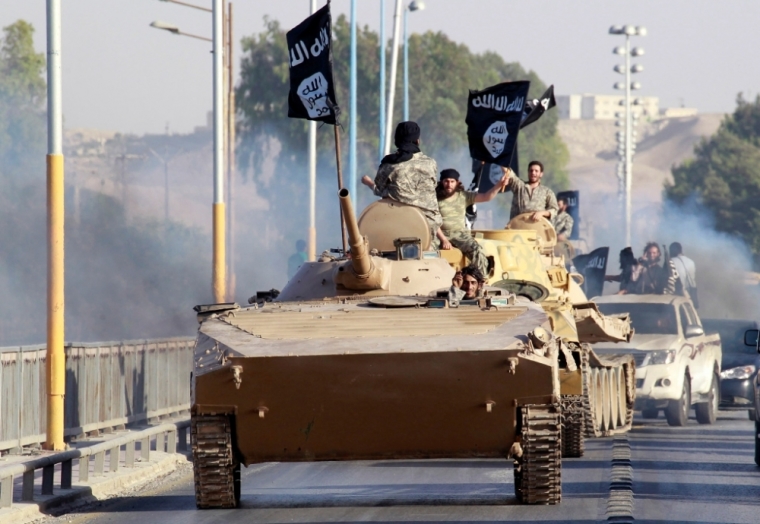 Nearly half of IS-controlled territory in Iraq and Syria has been recaptured by allied forces, according to a Pentagon spokesman.
"The number right now in Iraq is about 45 percent of the territory they once held has been recovered. … The number in Syria is anywhere between 16 to 20 percent," said Peter Cook, press secretary for the Department of Defense, during a press briefing on Monday.
The percentages of territory lost is based off the amount of territory IS held in 2014, according to USA Today.
"In recent weeks, U.S.-aided Iraqi forces pushed militants out of towns in western Iraq's Euphrates River valley as they consolidated gains made last December, when Iraq's army retook the city of Ramadi," USA Today reported Wednesday.
"Iraqi forces have begun operations around Mosul, Iraq's second largest city, in preparation for a major offensive to drive the militants out."
USA Today also noted that successes in the civil war-torn nation of Syria have been less impressive, due in part because of a weaker anti-IS presence.
"Progress has been slower in Syria, where the U.S.-led coalition cobbled together rebel groups to build a ground force capable of taking on the Islamic State," USA Today added. "The size of that force is growing and the Pentagon reported a string of recent successes in northeastern Syria."
Also known as ISIS, ISIL and Daesh, IS has garnered international headlines for their disturbing acts of violence against civilians, religious minorities and hostages.
Through the use of social media, IS has been able to spread its message and has taken credit for numerous terror attacks in Western nations like France and Belgium.
News of the IS' severe loss of territory comes as the Department of Defense reports on a new wave of airstrikes against the terrorist group.
"The strikes were conducted as part of Operation Inherent Resolve, the operation to eliminate the ISIL terrorist group and the threat they pose to Iraq, Syria, and the wider international community," noted the DoD.
"The destruction of ISIL targets in Syria and Iraq further limits the terrorist group's ability to project terror and conduct operations, officials said."
The DoD also acknowledged that when they use the term airstrike it does not specify the number or type of aircraft used in the attack.
"Task force officials define a strike as one or more kinetic events that occur in roughly the same geographic location to produce a single, sometimes cumulative, effect," continued the DoD.
"Accordingly, officials said, they do not report the number or type of aircraft employed in a strike, the number of munitions dropped in each strike, or the number of individual munition impact points against a target."
While many have celebrated the development, others including Fox News have pointed out that only 5 percent of that 45 percent of IS-controlled territory recaptured in Iraq was done since late last year.
"President Obama announced at the Pentagon in December that 40 percent of IS-held territory in Iraq had been recaptured by Iraqi security forces backed by thousands of airstrikes from the U.S.-led coalition, a number officials repeated for five months," noted Fox News.
"But on Monday, Pentagon Press Secretary Peter Cook said 45 percent of IS territory had been taken back in Iraq, or a modest 5 percentage-point gain from December. Cook said 16-20 percent of IS-held territory had been taken from IS in Syria, a similar estimate given in January."