US Citizen Kenneth Bae to Be Charged for Trying to Overthrow North Korea
Tour Guide and Christian Korean-American Detained in Communist Country in November 2012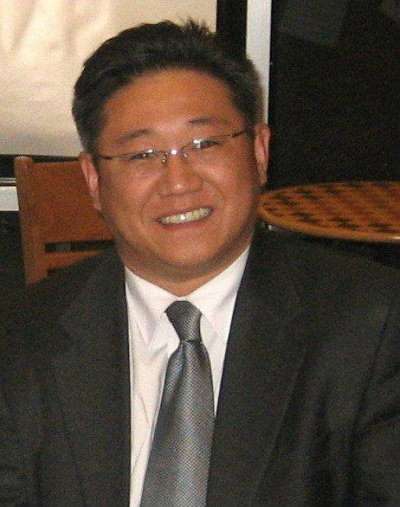 An American man, identified as a tour guide and a Christian, will be put on trial in North Korea for alleged crimes against the state, revealed the Korean Central News Agency in a report that comes six months after Kenneth Bae's initial detention.
Although his charges were not made completely clear, the KCNA (North Korea's official news agency) reported Saturday that Bae, a 44-year-old of Korean descent, had undergone a "preliminary inquiry" that revealed he had confessed guilt.
"In the process of investigation he admitted that he committed crimes aimed to topple the DPRK with hostility toward it. His crimes were proved by evidence," states the KCNA report.
There are fears that Bae could be executed if found guilty, as state officials had previously told The Associated Press that the U.S. citizen would face a harsh punishment.
No date was given by the KCNA on when Bae's trial would be held. There is also no information on the five European members of his tour group who were detained with him.
Bae and the group were arrested on Nov. 3, 2012, while in the northeastern city of Rajin.
Reports indicate that Bae, who ran a travel agency named Nation Tours, had lived in China and had previously visited North Korea without any trouble. KomoNews.com reported last year that Bae, identified by the KCNA by his ethnic name Pae Jun Ho, was a Washington state resident, where his mother is said to also reside. Bae's father reportedly lives in South Korea.
The Christian Post previously reported that South Korean newspaper Kookmin Ilbo revealed that North Korean officers apparently found a computer hard disk in the travel agent's possessions that contained "delicate information" about the isolated country.
"The most plausible scenario I can think of is that he took some pictures of the orphans, and the North Korean authorities considered that an act of anti-North Korean propaganda," Do Hee-youn of the Citizen's Coalition said at the time.
Business Insider reports that Bae's Facebook page links to the Joseph Connection, "a Christ centered, humanitarian outreach to the Least of the Least world-wide," located in Ohio. The organization is said to arrange brief trips into restricted countries "to touch the average person." It is believed that Bae is a Christian.
Observers claim it is no coincidence that North Korea has come forward now with information on Bae's case, as the communist regime was sanctioned by the U.N. for a nuclear test conducted in February. Having paused for the past few weeks on making threats to annihilate the U.S. and South Korea, who have conducted joint drills along the Korean Peninsula, experts believe Bae is being used as a possible bargaining chip.
The 44-year-old American is the sixth U.S. citizen to be detained in the Democrat People's Republic of Korea, the communist country's official name. Previous cases similar to Bae's have resulted in high profile political figures, such as former Presidents Bill Clinton and Jimmy Carter, visiting the country to arrange for detainees' release.
Reports indicate that such a scenario was possibly attempted in January when former New Mexico governor Bill Richardson and Google Executive Chairman Eric Schmidt requested Bae's release but were denied. Richardson told Reuters news agency that he was informed by North Korean officials that Bae was in good health. The former governor was reportedly allowed to pass along a letter from Bae's son.
A Facebook page titled "Remember Ken Bae, Detained in North Korea" has been launched to keep the public and Bae's friends abreast of developments in his case. Bae's family has avoided speaking to the media in fear of making his detention more difficult.