US District Judge Terrence Berg Shot During Attempted Home Robbery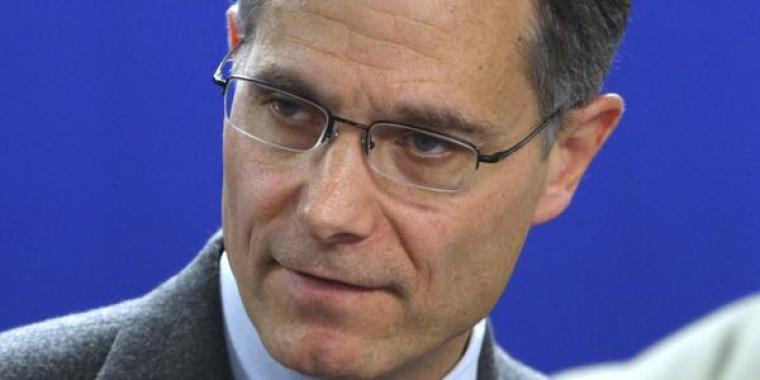 U.S. District Judge Terrence G. Berg was shot outside his home in Detroit on Thursday night in what police believe was an attempted robbery.
Berg was shot in the leg and immediately rushed to a local hospital; his condition is unknown but authorities described the wound as non-life threatening. The incident occurred when he was confronted by two people outside his home. Police believe the men were trying to invade the home and commit robbery. When one asked Berg if he could go into his home, he said no and a struggle ensued, with Berg being shot in the leg.
"This happened in front of his house," Detroit Assistant Police Chief Steve Dolunt told The Detroit News.
He was nominated for the bench by President Barack Obama in April 2012 and approved in December of the same year. Peter Henning, a friend a former federal prosecutor, told the press that Berg was "committed to Detroit."
"The lucky thing for whoever did this, is that they didn't kill him," Henning said. "Because then, my goodness. I'm glad he's OK. If there's any connection to his position as a judge, the guys would be prosecuted federally. Criminals do dumb things. Whoever did this put themselves in the cross-hairs."
Berg is married and has three children and is generally well-respected among lawyers.
"He's as thoughtful as any judge on the federal bench, and so even-tempered. He isn't easy on anyone, but you know you always get a fair shake," Henning said.
According to WXYZ News, the suspects in the case are very young African-American man between the ages of 18 and 20. They are reportedly driving a Dodge Charger that is a dark color.
"The entire court family is concerned and our thoughts and prayers are with Judge Berg and his family," Chief U.S. District Judge Gerald Rosen told the Detroit Free Press. "We are praying for his safe recovery."