US Doctors Save Life of Baby That UK Doctors Refused to Operate On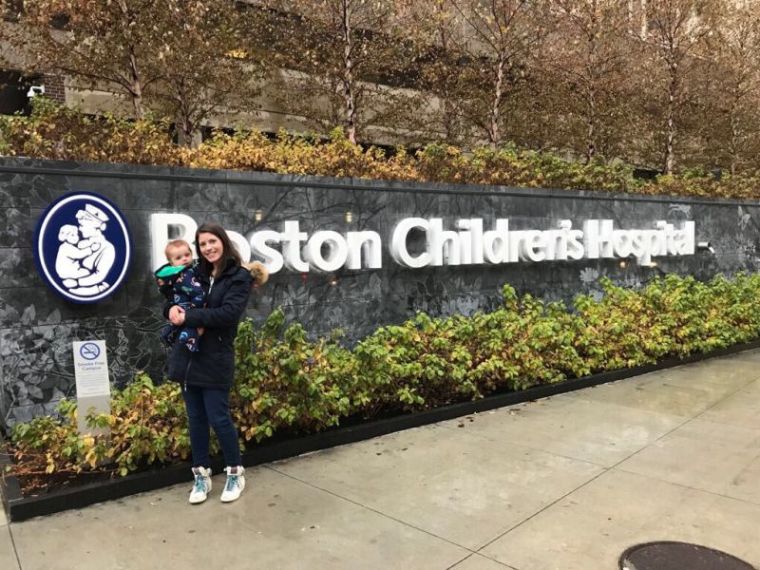 Doctors in the United States saved the life of a British baby after the U.K.'s National Health Service said they couldn't remove a large, non-cancerous tumor from his heart.
Oliver Cameron, who was born with cardiac fibroma, is alive and kicking after doctors at Boston Children's Hospital performed a successful surgery on him last November when he was 10 months old, The Daily Wire reported Wednesday.
Oliver's tumor caused "his heart to beat dangerously fast, and his parents often had to rush him to the hospital for emergency treatment," the hospital says on its website.
"They couldn't treat the tumor in the U.K. because they didn't have any doctors with the right expertise," Oliver's mother, Lydia, was quoted as saying. "They said our only option was a heart transplant, but we thought there must be another route, so we started doing our own research."
"The doctors at home had filled us with such fear about removing the tumor. They were so certain it couldn't be done," Oliver's dad, Tim, was quoted as saying. "But when we spoke to Dr. del Nido, he was confident he could remove it. That put us at ease and confirmed our decision."
Lydia and Tim didn't have the money to travel to the U.S. for their son's surgery. So they set up a crowdfunding page on GoFundMe, and managed to raise about $60,000.
In the meantime, the U.K. government agreed to fund the surgery in the U.S. hospital.
Professor Dominic Wilkinson at the Oxford Centre for Neuroethics told The Telegraph, "I think the intense attention from the Charlie Gard case is likely to make those decision makers (NHS) more conscious that they are under greater scrutiny and therefore that they have to be particularly careful in making a fair decision."
Charlie, a British baby born with a rare disease called mitochondrial DNA depletion syndrome, which causes progressive muscle weakness and brain damage, was last year denied the right to be transported to the United States where he would have received experimental treatment for his condition.
The family had raised $1.6 million through a crowdfunding campaign to fly him to the U.S. for treatment, but the British High Court ruled that Charlie's parents wouldn't be allowed to take him out of the country and instead permitted the hospital to remove his life support.
Charlie's parents appealed the ruling at the European Court of Human Rights in Strasbourg, but the court refused to intervene in the case, thus upholding earlier decisions by lower courts.
He died on July 28, 2017, at the age of 11 months and 24 days.
Another British toddler, 23-month-old Alfie Evans, died in April, five days after his life support was switched off.
Tom Evans and Kate James had lost their legal fight with British and EU courts to continue treatment for their son, who had a degenerative neurological condition. They were also barred from taking their son home or having him transported to a hospital in Rome where he would have received further treatment.