House passes resolution saying Israel is not a 'racist, apartheid' state after Democrat's comment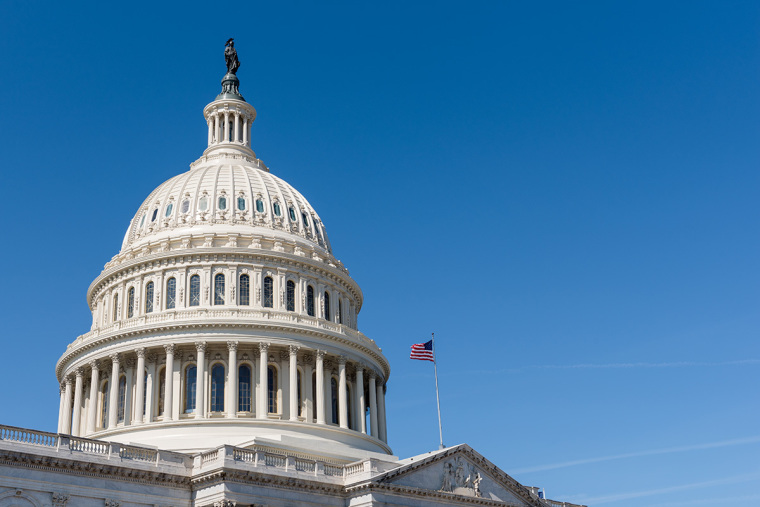 The U.S. House of Representatives passed a bipartisan resolution this week reaffirming support for the Jewish state of Israel following controversy over a Democrat's remarks that the country is a "racist state."
The resolution, introduced by Rep. August Pfluger, R-Texas, passed with bipartisan support on Tuesday, with over 400 lawmakers voting in favor and one House Republican voting present. The Nine Democrats who voted no included Reps. Rashida Tlaib, Alexandria Ocasio-Cortez, Ilhan Omar, Jamaal Bowman, Summer Lee, Cori Bush, Ayanna Pressley, Andre Carson and Delia Ramirez. 
According to the resolution, "the State of Israel is not a racist or apartheid state, Congress rejects all forms of antisemitism and xenophobia, and the United States will always be a staunch partner and supporter of Israel." 
House Majority Leader Steve Scalise, R-Calif., commended the resolution, saying that he believes there has been growing anti-Semitism over the years. He criticized Democratic colleagues who he claims continue to "promote" anti-Semitism. He didn't mention any lawmakers by name. 
While the document did not mention Rep. Pramila Jayapal, D-Wash., by name, the resolution comes after the lawmaker referred to Israel as a "racist state" during a panel at a Netroots Nation event. 
"I want you to know that we have been fighting to make it clear that Israel is a racist state, that the Palestinian people deserve self-determination and autonomy, that the dream of a two-state solution is slipping away from us," Jayapal said. 
The Democratic representative later apologized for the comment in a Sunday statement and voted for the resolution. She claims that she had been trying to "defuse" a tense situation, explaining the protestors were demonstrating against members of Congress on the panel. She added that she doesn't believe Israel is racist, but is opposed to Prime Minister Benjamin Netanyahu's policies, which she thinks are "discriminatory." 
Jayapal stated that she has always advocated for a "two-state solution" in the Israeli and Palestinian conflict and that she believes the Israeli government's current policies make it "difficult" for Palestinians to see this solution as feasible. 
"As an immigrant woman of color who has fought my whole life against racism, hate, and discrimination of all kinds and viscerally feels when anyone's very existence is called into question, I am deeply aware of the many challenges we face in our own country to live up to the ideals of our nation here," the Democratic lawmaker said. 
"The only way through these difficult moments is to have real conversations where we develop our own understanding of each other and the traumas we all hold," she continued. "These are not easy conversations, but they are important ones if we are ever to move forward. It is in that spirit that I offer my apologies to those who I have hurt with my words and offer this clarification." 
Shortly after Jayapal's initial remarks, top Democrats issued a statement Sunday to counter, stressing that "Israel is not a racist state." The statement highlighted America and Israel's "shared values and strategic interests." 
"As House Democratic leaders, we strongly support Israel's right to exist as a homeland for the Jewish people," the statement reads. "We are also firmly committed to a robust two-state solution where Israel and the Palestinian people can live side by side in peace and prosperity." 
While most Democrats supported the resolution, some, such as Rep. Debbie Wasserman Schultz, D-Fla., questioned the reason why Republicans put the resolution on the floor.
As The Associated Press reported Tuesday, more than 100 Democrats have signed a letter calling for the removal of Robert F. Kennedy Jr. despite his recent remarks that the COVID-19 virus was specifically designed to spare Jews and Chinese people. 
"That type of vile messaging and statements should never be given those world's largest platforms to fan the flames of conspiracy theories and racial and ethnic and religious hate," Schultz said.
As The Christian Post previously reported, a survey released earlier this year by the American Jewish Committee found that 82% of American Jews agreed that anti-Semitism in the United States has increased in the last five years. Forty-three percent of American Jews said it had increased significantly, and another 39% said that anti-Semitism had increased somewhat.