US Launches More Airstrikes Against ISIS in Iraq; Kurds Say Can't Eliminate Militants Without American Weapons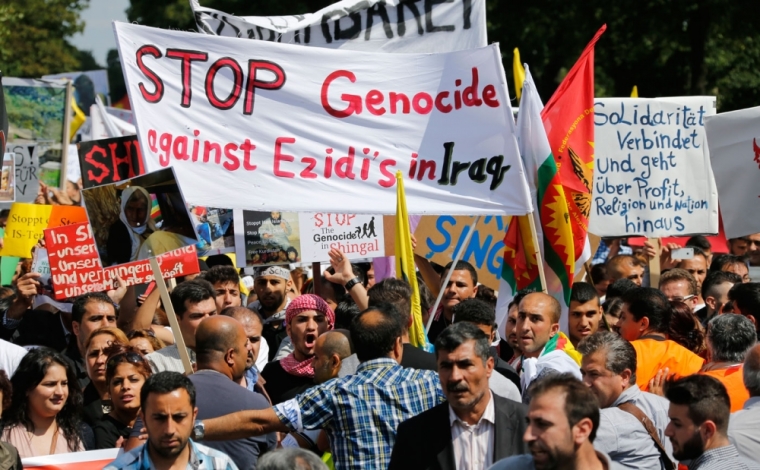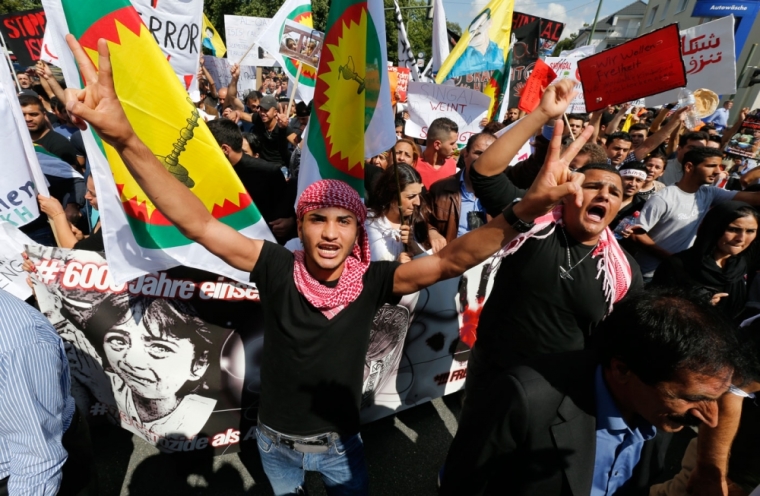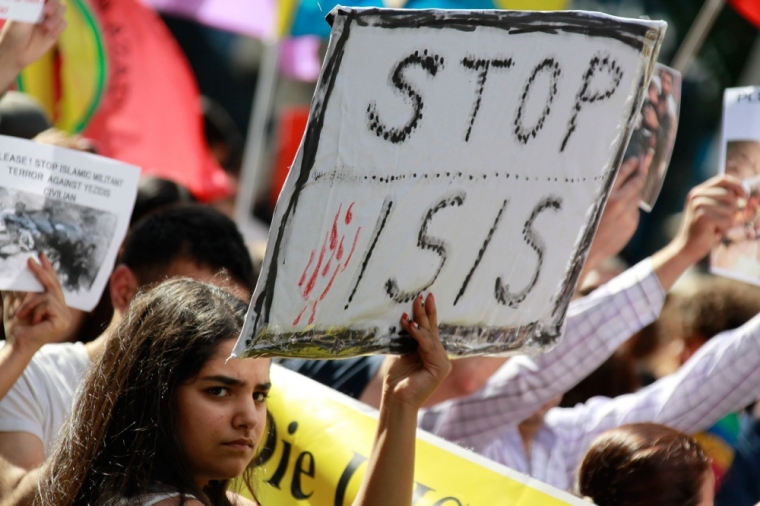 View Photos
U.S. forces continued to attack ISIS targets in Iraq Saturday, but analysts argue that the military's limited involvement may not help much. Meanwhile, Kurdish forces, who control the northern region where the militants are being fought, say they cannot push back the Islamists without American equipment.
The U.S. military launched airstrikes Saturday targeting two ISIS armored personnel carriers that were firing on members of the Yazidi religious minority, according to the U.S. Central Command.
Two more rounds of airstrikes followed when more ISIS vehicles moved into the area. And yet another round of airstrikes destroyed another ISIS armored vehicle.
Airstrikes also targeted ISIS fighters near the town of Makhmur near Arbil, the capital of the semi-autonomous Kurdish region in northern Iraq and home to a U.S. consulate and U.S.-Iraqi joint military operations center.
U.S. forces launched attacks just days after hundreds of Yazidi women were abducted and thousands of other Yazidis were trapped in the Sinjar mountains in the north with little food and water.
Most of the Yazidi women taken captive by militants from ISIS, or the Islamic State of Iraq and Syria, are below the age of 35 and are being held in schools in the city of Mosul. About 50,000 other Yazidis, roughly half of them children and who were earlier forced to flee to the north-west region with death threats, also remain trapped in Sinjar.
ISIS, or the Islamic State of Iraq and Syria, an al-Qaeda offshoot which is among the major terrorist groups that are fighting government forces in Syria, has made significant military gains in Iraq in recent months.
"I don't think we're going to solve this problem in weeks," U.S. President Barack Obama said Saturday. "This is going to be a long-term project."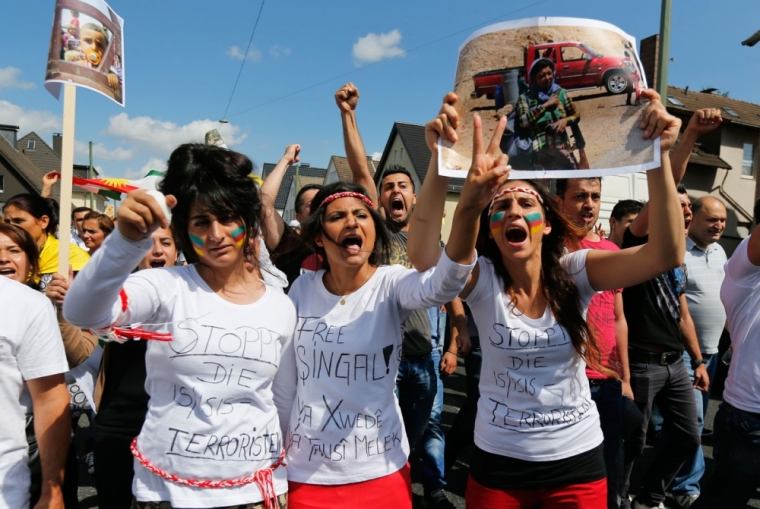 Obama announced Thursday night that the U.S. military will engage in targeted airstrikes against terrorist convoys in Iraq if they advance toward the U.S. embassy in Baghdad or the consulate in Arbil.
Airstrikes are only to defend American forces and support a humanitarian effort to provide food and water to the trapped Yazidi refugees, which analysts say may not be sufficient to deal with the ISIS threat.
USA Today quoted James Jeffrey, a former U.S. ambassador to Iraq, as saying that American military involvement will need to be widened given that the ISIS is a significant threat to Iraq's sovereignty.
The Pentagon will need to intensify its airstrikes and put advisers in Iraq to stop the progress of the ISIS, he said. "That is going to require air power along with competent folks on the ground."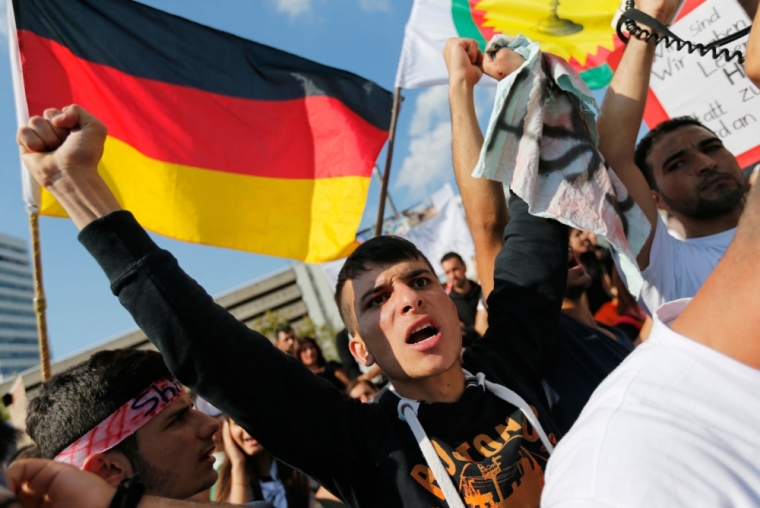 Meanwhile, Karwan Zebari, acting representative of the Kurdistan Regional Government in the U.S., told Fox News that the ISIS has gained a lot of momentum and ground in Iraq, and has captured a lot of military equipment.
ISIS militants are using American-made weapons they seized from Iraqi national troops after they fled Mosul following the attack to capture the city in June.
"They [ISIS] are better equipped and have a lot of forces helping them," Zebari said.
Military equipment is what is needed, he added. "We have not received any military equipment [from the U.S.] ... and this is where the ISIS has been able to advance."
The Kurdish Peshmerga forces' equipment is Russian-made, from the days when the Kurds were fighting against Saddam Hussein, Zebari explained. "Today, ISIS has the American made equipment in their hands ... very sophisticated, very technical and very accurate."
When the U.S. forces were pulling out of Iraq, they were going to leave behind equipment worth more than $200 million for Iraqi forces, he went on to say. A portion of that was meant for the Kurds, and it was given to the political leadership in Baghdad. But it never reached the Peshmerga forces, he said.
Kurds control a large autonomous area in northern Iraq.
There are about 600,000 Yazidis in Iraq, who also consider themselves to be Kurds and live mostly in north-central Ninevah province and northeastern Iraqi Kurdistan.
Yazidis, who are seen as "devil worshippers" by the militants, as well as Christians and Turkmen have been bearing the brunt of the ISIS rampage.
The ISIS, which had been aiming at forming an Islamic emirate in the Levant, a region also known as the Eastern Mediterranean, through "jihad," has asked minorities to flee, convert to Islam, or be killed.
Most of the 50,000 Christians in Qaraqosh city south-east of Mosul fled Thursday evening as ISIS convoys passed through the city to eventually reach Arbil. Most members of the minority community of the nearby Christian towns of Tel Askof, Tel Keif and Qaramless have also fled.