US Pastor Andrew Brunson Marks 1 Year Imprisonment in Turkey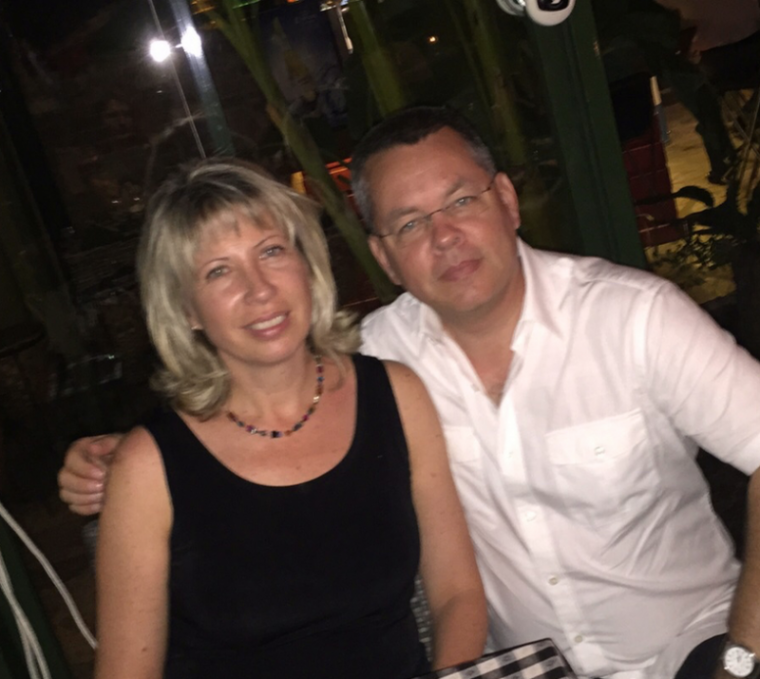 As American Pastor Andrew Brunson marks a full year in prison in Turkey for his Christian faith, an American law firm is declaring that he has become a "hostage" following the latest developments from President Recep Tayyip Erdoğan.
"He has now spent one year apart from his family. He's spent one year in a Turkish prison for his Christian faith. He has spent one year wondering each day if he will ever be free to return to America. He has spent one year enduring unthinkable persecution for his Christian faith," American Center for Law and Justice Executive Director Jordan Sekulow wrote on Saturday, referring to Brunson.
"Even worse, after one year of false imprisonment for his faith, Pastor Andrew is now a hostage of the Turkish government — a pawn in the hands of Turkey's President Recep Tayyip Erdoğan."
In September, Erdogan said that Brunson, who is being accused by Turkey of espionage and charges related to terrorism, could be released if the U.S. hands over Fethullah Gülen, and Islamic imam whom Erdogan blames for last year's attempted coup in the country.
"'Give us the pastor back,' they say. You have one pastor as well. Give him (Gulen) to us," Erdogan said at the time. "Then we will try him (Brunson) and give him to you."
"The (pastor) we have is on trial. Yours is not; he is living in Pennsylvania. You can give him easily. You can give him right away."
Sekulow insisted, however, that Brunson "has done nothing" wrong and does not deserve to be used as a pawn by Turkey.
"Pastor Andrew deserves to be home with his family. But now Pastor Andrew is being held hostage. He must be released," he wrote, linking to a petition for the pastor's freedom signed by over 350,000 people.
Brunson, who is originally from North Carolina, spent over 23 years serving the people in Turkey as pastor of the Izmir Resurrection Church. On October 7, 2016, he was summoned by Turkish authorities to the local police station, only to be arrested as a "national security risk" and thrown in jail.
As the ACLJ has pointed out on a number of occasions, however, the Turkish government has not provided evidence linking the pastor to any terrorist organizations.
"Moreover, Pastor Andrew's case is sealed, all visits from his attorney are recorded, and all notes are copied. Pastor Andrew has continuously denied the charge against him — he has never been a member of an armed terrorist organization," the law group noted.
"Notably, Pastor Andrew's arrest followed a failed military coup in Turkey, after which Turkey began a crackdown that has disappointingly swept up innocent religious minorities — especially Christians — in an ever-widening dragnet. Pastor Andrew was unfortunately caught up in that dragnet." 
The Christian pastor has reportedly lived under "inhumane conditions" in prison, and has spent "extended periods of time in a cell meant for 8 people but which at times held as many as 22 people."
Progressive groups have also been speaking out against Turkey's widespread crackdown and mass arrests of anyone the government suspects could have been linked to the coup.
Amnesty International decried Erdogan's "human rights meltdown" back in July, after Turkey arrested one of the group's directors and five other human rights workers.
"This is not a legitimate prosecution," Salil Shetty, Amnesty's secretary general, said in a statement, referring to Amnesty International Director Idil Eser's arrest.
"This is a politically motivated persecution that charts a frightening future for rights in Turkey."