USCIRF Vice Chair Details Meeting With Imprisoned Pastor Andrew Brunson in Turkish Prison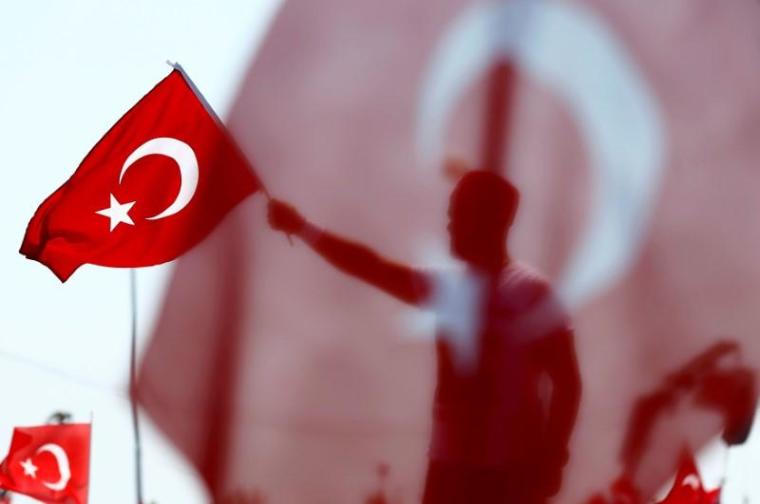 WASHINGTON — The vice chair of the congressionally mandated U.S. Commission on International Religious Freedom has shared more details about her hour-long meeting with imprisoned American Pastor Andrew Brunson inside of a Turkish prison last fall.
Kristina Arriaga, who formerly served as the executive director of the religious freedom law firm Becket, gave remarks during the rollout of the 2018 Open Doors USA World Watch List at the National Press Club Wednesday.
Arriaga, who was appointed to USCIRF by Speaker of the House Paul Ryan in 2016, relayed further details about the trip she and fellow USCIRF Vice Chair Sandra Jolley took last October to Istanbul where they met with Brunson, who has been held hostage in Turkish prisons for more than a year.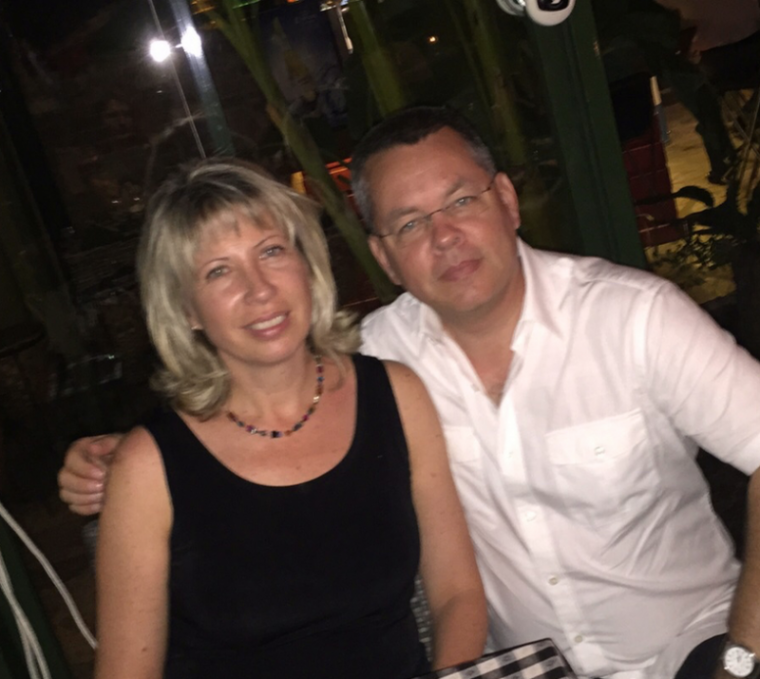 Brunson, an evangelical pastor from North Carolina who has spent the last 23 years ministering in Turkey, was arrested Oct. 7, 2016, and slapped with what human rights advocates say are "secret" charges that have not been revealed to Brunson or his lawyer.
Brunson is accused of having links to U.S.-based Islamic cleric Fethullah Gulen, who was blamed for the 2016 coup attempt on the government of President Recep Tayyip Erdoğan.
"I have committed to Andrew Brunson that wherever I go and wherever I can speak about this topic, I will say his name," Arriaga said during the news conference. "Andrew Brunson is a victim of hostage diplomacy and he needs to be released soon."
During their USCIRF delegation trip to Istanbul in October, Jolley and Arriaga received a call letting them know they would be able to meet with Brunson.
"We are the only people who have been allowed to visit him except for his wife and the consular officer," Arriaga explained. "Within 24 hours, we flew to Izmir. We had a very restless night at a local hotel. We were picked up by a van and were taken to Kiriklar prison, which was 50 minutes away. Needless to say, it was a quiet ride."
Arriaga said when she and Jolley finally arrived at the prison they were "fully searched."
"We went through a metal detector and we put our shoes in the metal detector. We were all very relieved that we made it through the metal detector," Arriaga said. "As we walked down the aisle, it was eerily clean, there were bizarre animal prints framed on the wall. We walked through a hallway where prisoners can sell plastic beaded art that they have made."
Arriaga recalled seeing a guard taking plastic bags filled with clothes from inmates' family members and friends.
"In Kiriklar, the only way you can have warm clothes is if your family can afford the clothes, and it gets very cold in the winter there," she said. "There was a line of the families of inmates to turn in the clothes. The guard would go inspect them and give it to the prisoner."
Arriaga said she and her colleague were eventually taken to a visiting room that she described as having the "feel of an interrogation room."
"There was a Formica table that divided the room. There was one pen attached to a chain. It was the one pen we could use. We had been allowed to tear out three pieces of paper from a notebook so we could take notes during the visit," Arriaga explained. "We sat on these plastic chairs that creaked every time we moved. The room was padded with black foam."
"The door flung open and in came Andrew Brunson, an American citizen who has been a pastor for 23 years in Izmir," Arriaga continued. "He didn't look at all like his picture."
Arriaga recalled that before meeting Brunson she had only seen photos of the pastor. She surmised that Brunson had lost at least 50 pounds during his year in prison.
"His belt barely held up the pants that he is wearing," she added. "He was confused and disoriented. We said our names and the first thing he said was, 'I might not remember.' I said, 'It's OK.'"
According to Arriaga, Brunson is living in a "place of psychological and physical dislocation."
"He doesn't know what his charges are. He only knows what he has read in the newspaper," Arriaga said. "There is secret testimony filed against him. His lawyer has not seen the secret testimony."
"He asked us, 'How can a NATO ally country do this to me?'" Arriaga recalled. "'What are the charges filed against me? Am I going to be here for the rest of my life?'"
Arriaga reports that Brunson is confined to a cell with two other inmates and is never allowed to leave his cell except for once a week when he sees his wife, Norine.
"He is never allowed to leave the cell, not to eat, not to exercise," Arriaga stressed. "He leaves it once a week to see his wife. Most of their visits take place with plexiglass between them."
When Brunson was first jailed, he was held in a prison cell designed to sleep eight people but was being used to house 20 other inmates. But since moving to the prison in Kirklar, the conditions have improved for Brunson.
Arriaga said the Brunsons are now allowed to meet face to face, without a plexiglass window separating them, but only once a month.
"We talked for an hour. That was surreal and bizarre. We tried to comfort him as best we could," Arriaga explained. "At the end, you know what his biggest fear is? It wasn't torture. It wasn't the fact that he isn't allowed to leave his cell. ... His biggest fear is to be forgotten."
In an interview after the news conference, Arriaga told The Christian Post that Brunson is the only Christian and English speaker in the Kirklar prison. Arriaga also explained that she is not aware of any illness or health conditions Brunson might be suffering from, apart from the massive weight loss.
"The Turkish government has offered him some medical help," Arriaga told CP. "He did say when we met with him that he did not want to get sick in there."
According to Arriaga, Brunson is able to communicate with USCIRF through letters. However, the communication comes with much delay. She added that Brunson is now allowed to have "six or seven books in his cell."
"He is very comforted by the idea that we continue to advocate for him," she told CP. "There should be an end in sight. President [Donald] Trump, Vice President [Mike] Pence, Senator [James] Lankford, and a number of U.S. government officials continue advocating for his release and I know they are committed to advocating until he is released. He will not be forgotten. USCIRF will make sure that we continue to highlight his case."