Va. Attorney General Files Brief Opposing State's Same-Sex Marriage Ban
Virginia Attorney General Mark Herring has filed a brief in support of two same-sex couples challenging the state's ban on same-sex marriage. Earlier this year, Herring refused to defend the state's same-sex marriage ban when it was legally challenged.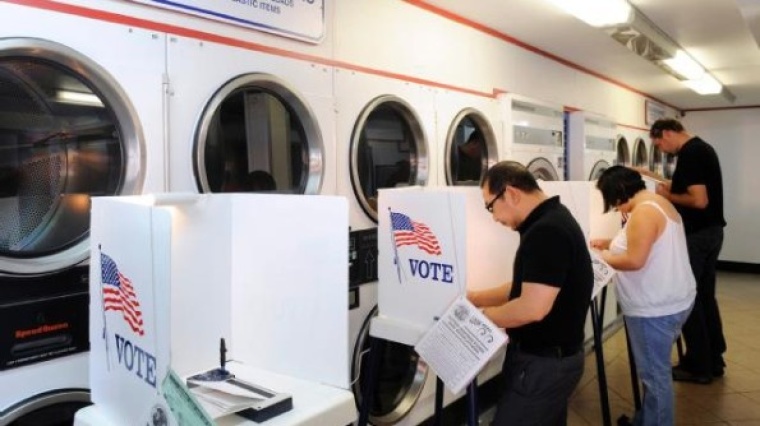 In his 79-page brief, Herring (D) argued that the U.S. Constitution determines same-sex marriage to be a fundamental right under due process and equal protection. He heavily referenced the 1967 Supreme Court decision Loving v. Virginia, a landmark case that invalidated the prohibition of interracial marriages.
Herring argued that the Loving case proves that the Fourteenth Amendment protects marriage as a fundamental right, even if the Framers of the U.S. Constitution may have not considered same-sex marriage when creating the amendment.
"Loving teaches that the Fourteenth Amendment protects the fundamental right to marry, even if the way in which it is practiced would have surprised the Framers or made them feel uncomfortable," he wrote.
The state's attorney general then went on to reference the voter-approved constitutional amendment defining marriage as being between one man and one woman in 2006. The amendment was approved by nearly 60 percent of voters.
Herring wrote that "many good and decent Virginians" chose to approve the amendment "because of sincerely held religious beliefs that homosexuality is wrong or that gay marriage conflicts with Biblical teachings … But religion cannot justify state-sponsored discrimination."
Lawyers defending Virginia's ban on same-sex marriage have argued that the February ruling by U.S. District Judge Arenda Wright finding the state ban unconstitutional effectively usurped state authority on such matters.
David B. Oakley, one of the attorneys defending the ban on behalf of the state's county clerks, said "state laws respecting same-sex marriage are protected from federal intrusion."
"States have the right to define marriage, and if they choose to allow same-sex marriage or other non-traditional marriage, they are free to do so," he argued in a brief filed in March. "However, the states cannot be compelled to alter the idea of marriage to include same-sex couples."
Lawyers defending the ban have also argued that legalizing same-sex marriage would open the door for other groups, such as close relatives, to request they be allowed to marry too. "… if the definition of marriage is no longer based on procreation and the ability to procreate naturally, then what is the purpose in prohibiting marriage between persons of close kinship," Oakley questioned.
Oral arguments in the Virginia case will begin on May 13 in front of a three-judge panel with the 4th U.S. Circuit Court of Appeals. As in other states currently debating same-sex marriage bans, lawyers from both sides of the Virginia case expect the issue of same-sex marriage constitutionality to ultimately be resolved by the U.S. Supreme Court.
Herring received criticism from conservative groups earlier in January when he announced that he would not be defending the state ban on same-sex marriage when it was challenged by two same-sex couples, Timothy B. Bostic and his partner Tony C. London and Carol Schall and Mary Townley. The ban was later ruled unconstitutional by U.S. District Judge Arenda Wright Allen. Herring said in a statement that he could not defend a ban that he found to be unconstitutional and discriminatory.
At the time, the Family Research Council issued a statement saying the attorney general's move was an example of "lawlessness."
"This lawlessness is an insult to the voters of Virginia who approved the marriage amendment by a large majority," Tony Perkins, president of the Family Research Council, said in a statement. "The 'left' is becoming a law unto itself."
The Republican Party of Virginia also denounced Herring's decision, calling for his resignation. "By running for the office, Mark Herring asked for the challenge of defending Virginia's constitution and all it contains," Republican Party of Virginia Chairman Pat Mullins said in a statement.
"If Mark Herring doesn't want to defend this case, he should resign, and let the General Assembly appoint someone who will. Mark Herring owes the people of Virginia no less," he added.