Vatican Arrests Former Diplomat Found With Child Porn While Working at Embassy in US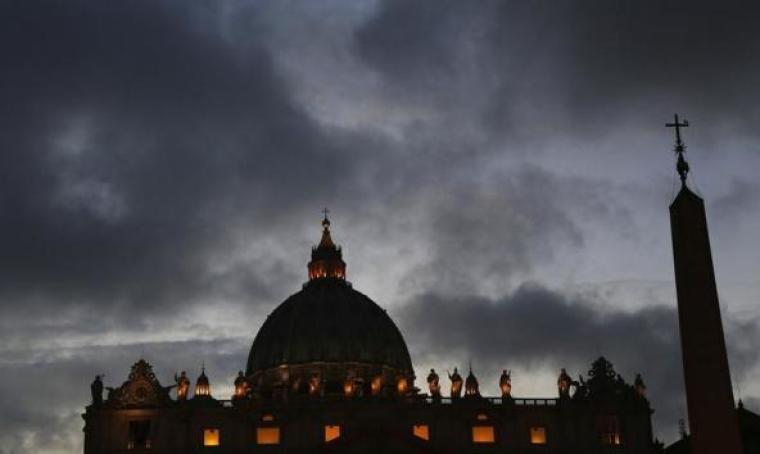 The Vatican police have arrested Monsignor Carlo Capella, who worked as a diplomat at the Vatican's embassy in Washington, on suspicion of possessing child pornography in the United States and Canada.
Capella was arrested Saturday in the Vatican after the Holy See's chief magistrate issued a warrant under a 2013 law signed by Pope Francis, according to Reuters. Some articles of the law are related to child pornography images.
The arrest comes at the end of an eight-month investigation.
The Holy See was notified about a possible violation by Capella by the U.S. State Department in August 2017.
A State Department spokesman said at the time that the United States had requested that the Capella's diplomatic immunity be waived to open the way for possible prosecution, but the Vatican refused.
In September, Capella was recalled to the Holy See.
Pope Francis has declared zero tolerance over abuse scandals that have beset the Church for decades, but has appeared to struggle to overcome resistance within the Vatican hierarchy.
The State Department spokesman said at the time that the pope had promised to "act decisively with regard to cases of sexual abuse" and punish those found guilty of wrongdoing.
"The United States encourages the Holy See to ensure full implementation of its reforms and policies designed to protect minors and provide justice regarding allegations," the spokesman said.
Capella's indictment would lead to a trial in the Vatican and may involve a sentencing of up to 12 years in jail.
Three years ago, the Vatican put its former papal ambassador to the Dominican Republic on trial for child sex offences, a case that was seen as showing the pope's determination to clean up the Church.
The priest, Jozef Wesolowski, was charged with paying boys to perform sexual acts, and downloading and buying pedophile material. He died before a verdict was reached.
He was the first high-ranking Catholic official to stand trial in the Vatican on such sex charges and the case was closely watched by victims of priestly abuse, who have accused the Vatican of repeatedly hushing up previous scandals.
Last year, a parish priest, the Rev. Mario D'Orlando, of the city of Naples was suspended following allegations that he held gay orgies and recruited partners online for sex, while the Rev. Andrea Contin from Padua claimed he had up to 30 lovers.
Previous reports noted that Contin was exposed after three female parishioners came forward with complaints. The women revealed that the priest had at first offered to help them with problems in their marriages, but then seduced them and pressured them into participating in orgies.