Want Viagra? Get Your Wife's Permission First Says Pro-Abortion Kentucky Bill
Want Viagra? Get Your Wife's Permission First Says Pro-Abortion Kentucky Bill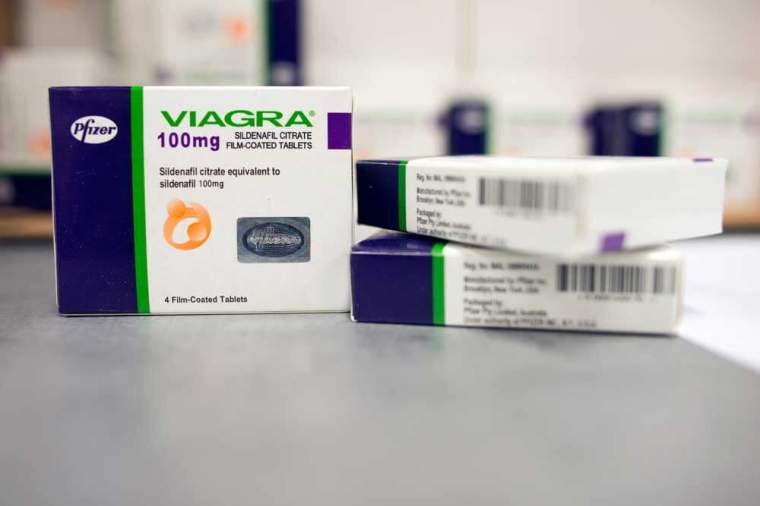 A Democratic lawmaker from Kentucky is making national headlines for introducing legislation that would require men to provide a letter from their wife when seeking a prescription for Viagra.
The legislation was proposed last week by Democratic Rep. Mary Lou Marzian, who has said that the new bill is a form of protest against pro-life legislation that passed in the state earlier this month.
House Bill 369 would require men seeking erectile dysfunction medications, such as Viagra and Cialis, to be married, visit a doctor twice, and provide a note of permission from their wife before receiving the prescription.
The patient must "make a sworn statement with his hand on a Bible that he will only use a prescription for a drug for erectile dysfunction when having sexual relations with his current spouse," the bill reads.
"A health-care practitioner shall [...] prescribe a drug for erectile dysfunction only to a man who is currently married," the bill adds.
Marzian recently told Reuters that the purpose of her new proposal is to show "how intrusive and ridiculous" medically-related legislation can be.
"My point is to illustrate how intrusive and ridiculous it is for elected officials to be inserting themselves into private and personal medical decisions," the Louisville Democrat said.
Marzian added to The Courier-Journal that she may also make a proposal that would require gun buyers to wait 24 hours before being able to purchase their firearm.
The state representative who is Catholic and a registered nurse, according to BallotPedia, told the local media outlet she hopes the eyebrow-raising bill she introduced will highlight what she believes to be the government's intrusive involvement in personal health matters.
"Do we really want a bunch or legislators interfering in private, personal, medical decisions?" she questioned.
The lawmaker, who describes herself as "pro-choice," added to CNN: "As a woman and a pro-choice woman and as an elected official, I am sick and tired of men – mostly white men – legislating personal, private medical decisions."
"It's none of their business," Marzian added.
Earlier this month, new Kentucky Governor Matt Bevin signed a law that requires women seeking abortions in the state to receive "informed consent" by a doctor 24 hours before the procedure. During this counseling session, the woman would be told about the effects of the abortion procedure.
After signing the bill, Bevin said he's "grateful for the chance to be able to sign meaningful legislation, and today was a day when a meaningful piece of legislation was put in front of me."
The recent signing of Kentucky's informed consent law marks the first "significant" pro-life law to be signed in the state in 12 years, Bevin added in a statement.
"Many have fought for a long, long time to see meaningful pro-life legislation come out of this legislature and be signed into law. This is the first of any significance in 12 years," Bevin said. "We are going to celebrate and appreciate the importance of human life and the sanctity of every human life."