Vietnam Sentences Christian Human Rights Activist to 9 Years in Prison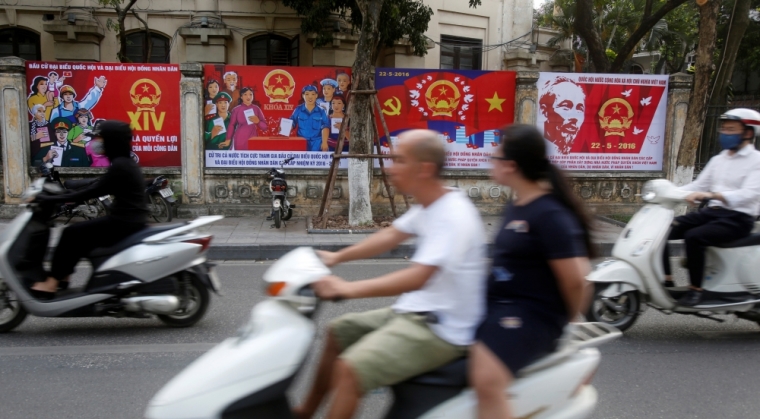 A well-known Catholic human rights activist in Vietnam, the mother of two children and who fought for the rights of migrant workers and victims of land dispossession, has been sentenced to nine years in prison and five years of house arrest for "propaganda against the state."
In an appeal trial, the Supreme Court of Hanoi confirmed the sentencing of Maria Tran Thị Nga to nine years in prison and five years of house arrest, according to Asia News.
The activist was arrested on Jan. 25, 2017 and found guilty of "propaganda against the state," a provision the Vietnamese authorities frequently use to silence any dissent.
Maria would use social networks to denounce restriction of civil freedoms and prevalence of corruption among the leaders of the Communist Party.
Maria's two children are three and five years old. Her sentencing and the way the trial was held were criticized.
"The evidence has not been collected in accordance with the legal process," defense lawyer Ha Huy Son was quoted as saying. "There is no legal evidence to support the charges against Ms. Tran Thi Nga. The court has listened to our defense, but has not taken into account any of the information we have provided."
During the final hearing, police detained Maria's husband and other family members. Her supporters who had gathered outside the courtroom were beaten up as they tried to record videos. Some of the supporters were also detained.
Reporters Without Borders ranked Vietnam 175 out of 180 countries in its record of press freedom in 2017.
Vietnam is also known for its restrictions on religious freedom.
The U.S. Commission on International Religious Freedom has recommended the U.S. State Department to designate Vietnam as a "country of particular concern" for 16 consecutive years, since 2001, for "systematic, ongoing and egregious violations" of freedom of religion or belief. However, the State Department removed Vietnam from the CPC list in 2006.
According to estimates, the majority of Vietnam's more than 94 million people practice Buddhism. More than 6 million Vietnamese are Catholic, more than 1 million practice the Cao Dai or Hoa Hao faiths, and approximately 1 to 2 million are Protestant. Smaller numbers are Khmer Krom Buddhist, Muslim (including ethnic Cham Muslims), Baha'i, Mormon, and Falun Gong, as well as several local religions or other forms of traditional worship.