Vietnam Sentences Pastor to 12 Years in Prison for Wanting Religious Freedom Rights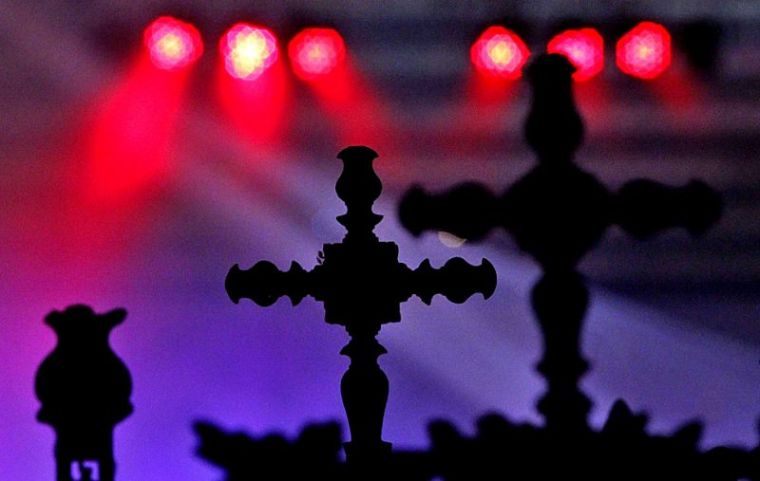 A court in Vietnam has sentenced six people, including a Christian human rights lawyer and a Protestant pastor, to between seven and 15 years in prison for "anti-state" activities, according to a report.
The Christian lawyer, Nguyen Van Dai, who has provided legal advice and representation to victims of human rights abuses including religious minorities across Vietnam, received the longest sentence of 15 years in prison and a further five years under house arrest, the U.K.-based group Christian Solidarity Worldwide said in a statement.
Pastor and activist Nguyen Trung Ton, along with legal expert Nguyen Bac Truyen, were charged with "carrying out activities aimed at overthrowing the government." Pastor Trung Ton has advocated for the right to freedom of religion or belief and spoken out against social injustices.
Ton and Truyen were sentenced to 12 years and 11 years in prison, respectively.
After the trial, police forcibly took away supporters of the convicts, CSW said.
All the convicts will have a chance to appeal the sentences.
CSW Chief Executive Mervyn Thomas "strongly condemned" the sentences.
They have "peacefully defended the rights of others in line with international human rights treaties to which Vietnam is a party," he said. "The accusations against them are an attempt to silence those calling for a just and fair society, and these unjust and lengthy sentences are a grim reflection of the direction the Vietnamese government is taking and the deteriorating human rights situation in the country."
Late last year, the Supreme Court of Hanoi confirmed the sentencing of Maria Tran Thị Nga, a well-known Catholic human rights activist and the mother of two children who fought for the rights of migrant workers and victims of land dispossession, to nine years in prison and five years of house arrest for "propaganda against the state."
Reporters Without Borders ranked Vietnam 175 out of 180 countries in its record of press freedom in 2017.
Vietnam is known for its restrictions on religious freedom.
The U.S. Commission on International Religious Freedom has recommended the U.S. State Department to designate Vietnam as a "country of particular concern" for 16 consecutive years, since 2001, for "systematic, ongoing and egregious violations" of freedom of religion or belief. However, the State Department removed Vietnam from the CPC list in 2006.
According to estimates, the majority of Vietnam's more than 94 million people practice Buddhism. More than 6 million Vietnamese are Catholic, more than 1 million practice the Cao Dai or Hoa Hao faiths, and approximately 1 to 2 million are Protestant. Smaller numbers are Khmer Krom Buddhist, Muslim (including ethnic Cham Muslims), Baha'i, Mormon, and Falun Gong, as well as several local religions or other forms of traditional worship.