Vietnamese Christian Brutally Beaten, Banished From Village Vows to Return, Share Gospel With Oppressors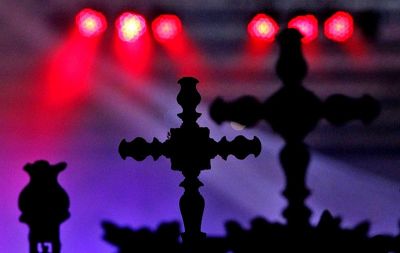 A Vietnamese man, who was brutally beaten and banished from his village because he converted to Christianity, hopes to one day return and share the Gospel with his oppressors.
The Christian persecution advocacy organization Open Doors recently shared the story of Vang Atu, a 28-year-old father to two children. A practicing animist, Vang, along with the other members of his village in Vietnam, once worshiped different spirits asking for luck, wealth, good health and food.
After embracing Christianity in 2013, Vang completely abandoned his animistic beliefs and devoted himself to evangelizing other villagers. Before long, at least four families — including three members of his own family — began to follow Jesus. However, it wasn't long before Vang began to experience backlash for his newfound faith.
"On April 17, 2016, me and other believers in my village were having a prayer gathering at my house," he told Open Doors. "Later that day, the local authorities knew about it and prohibited us from worshiping together. The first time they went to my house they didn't say anything. But an hour later, they came and told us to stop the worship or else they will destroy my house."
Without warning, Vang was attacked by four villagers, led by one of his brothers.
"My brother took a club, it was about one and a half meters long, and used it to hit me on my arms," Vang recalled. "I raised my arm to block it. Blood dripped all over me. Now, my arm is fractured. My arm's bone cracked and then the other people started destroying my house."
Threatening death, village leaders then forced Vang and his family to move out from their village.
"If I continue to live there, something will happen to me," he said. "With what they said, I decided I must move to Central Vietnam."
Weeks after the incident, Vang Atu, with other persecuted believers, traveled to Central Vietnam and met Pastor Trang, a pastor supported by Open Doors. The ministry provided a house for Vang and his family, where he currently lives.
"I thank God for everything," Vang said. "I now have a house to live in."
Though he's now able to freely practice his faith in Central Vietnam, Vang dreams of one day returning to his village to preach the Word of God to his oppressors. Open Doors is calling on Christians to pray for Vang's situation and for his spiritual growth.
"Pray that I will never give up in believing in Jesus until I meet Him in Heaven," he said.
Vietnam is ranked no. 18 on Open Doors' World Watch List of countries where Christians face the most severe persecution for their faith and has a Christian population of about 8 million.
While the majority of Vietnam's more than 94 million people practice Buddhism, more than 1 million practice the Cao Dai or Hoa Hao faiths. Smaller numbers are Khmer Krom Buddhist, Muslim (including ethnic Cham Muslims), Baha'i, Mormon, and Falun Gong, as well as several local religions or other forms of traditional worship.
Converts to Christianity from Buddhist or ethnic-animist backgrounds face the strongest persecution, which comes not only from the authorities, but also from families, friends and neighbors," an Open Doors factsheet on Vietnam states. "Protestant Christian believers tend to gather in house-churches, and their members face discrimination at various levels of society."