Virginia passes law requiring gov't to treat churches, secular businesses equally during emergencies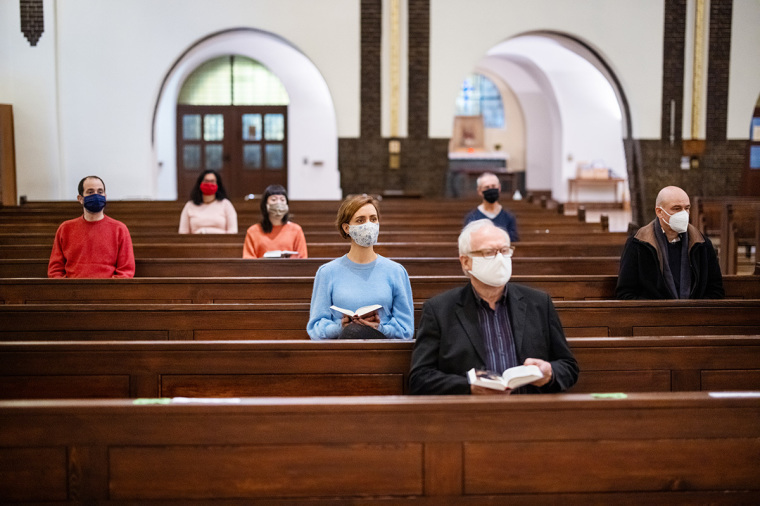 Virginia Gov. Glenn Youngkin has signed a bill into law that prohibits the state government from unfairly imposing restrictions on houses of worship that are more severe than secular entities during public emergencies. 
Known as House Bill 2171, Youngkin signed the legislation on Sunday, being one of several bills on a host of issues that received bipartisan support that he signed earlier this week.  
"No rule, regulation, or order issued by the Governor or other governmental entity pursuant to this chapter shall impose restrictions on the operation of a place of worship that are more restrictive than the restrictions imposed on any other business, organization, or activity," reads the bill, in part.
The law is slated to take effect on July 1.
The Alliance Defending Freedom, a legal nonprofit specializing in religious freedom cases that has successfully argued cases before the United States Supreme Court, celebrated the passage of HB 2171.
ADF Legal Counsel Greg Chafuen said in a statement released Monday commending "Youngkin and the Virginia General Assembly for taking action to defend religious freedom in Virginia."
"While public officials have the authority and responsibility to protect public health and safety, the First Amendment prohibits the government from treating churches worse than shopping centers, restaurants or gyms," Chafuen stated.
"This bill takes the modest step of ensuring that officials cannot use a public crisis to discriminate against religious services in churches and other houses of worship."
Introduced in January by Republican Delegate Wren M. Williams, HB 2171 was approved by the General Assembly last month, first in the Senate in a vote of 35-5, and then in the House of Delegates in a vote of 53-43.
Virginia is among multiple states that have passed laws aimed at making sure the state government doesn't impose more stringent regulations on houses of worship than secular businesses during times of emergency.
These proposed laws stemmed from the COVID-19 pandemic, in which litigation was filed in several states because Christians and other religious communities believed they were being treated unfairly. 
In the case of the pandemic, these included state restrictions that allowed secular businesses more in-person capacity than church buildings and less strident social distancing.
In November 2020, the Supreme Court ruled 5-4 in Roman Catholic Diocese of Brooklyn v. Cuomo that houses of worship could not be singled out for "especially harsh treatment" by government emergency provisions.
"Members of this Court are not public health experts, and we should respect the judgment of those with special expertise and responsibility in this area. But even in a pandemic, the Constitution cannot be put away and forgotten," read the per curiam opinion.
"The restrictions at issue here, by effectively barring many from attending religious services, strike at the very heart of the First Amendment's guarantee of religious liberty."