Vonda Dyer, Bill Hybels Accuser Who Was Called a Liar, Rejects Willow Creek Apology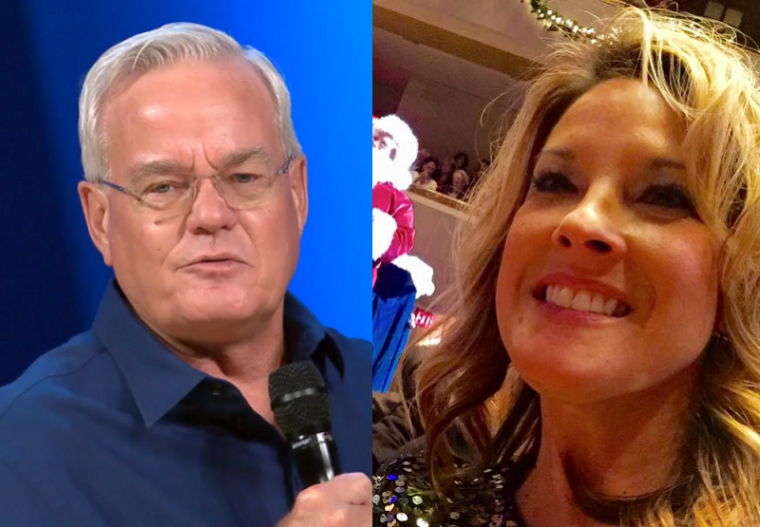 Vonda Dyer, a former Willow Creek Community Church staff member who was called a liar by the church's embattled founder, Bill Hybels, after she joined multiple women to publicly accuse him of sexual misconduct in March, rejected an "apology" that church elders issued this week in which they admitted to making some missteps.
"I've been in contact with an elder from Willow recently and was aware of this gesture. Willow is fully aware of what ownership would and should look like if they were to come clean on these matters. Reaching out to me may have also been only a gesture. If it was partially well meaning, it still lacked any intention from Willow Creek to reveal what they are hiding. I have spoken my heartfelt thoughts about the chasm that lies between the allegations and Willow Creek leadership's longstanding, inadequate investigations in my responses to this elder who reached out, and who happens to also be a 20-year friend in ministry," Vonda Dyer said in a statement on Facebook Thursday.
"As far as I can tell from their statement, they have not moved to say they believe Bill has lied.
"If women are telling the truth, then Bill has lied. If Bill has lied, they are still protecting him and themselves, and the people in response are giving all of their leaders who misled and continue to mislead this charge rousing standing ovations," she continued. "These serious allegations call for gut-wrenching, face-on-the-floor sorrow and confession, not standing ovations. Church, have we no soul? Have we lost our theological minds?"
Two days before Hybels announced his premature retirement from the helm of Willow Creek Community Church on April 10, Dyer elaborated how she was railroaded out of her job after she rejected perceived sexual advances from him as a staffer while on a trip in Sweden in February 1998.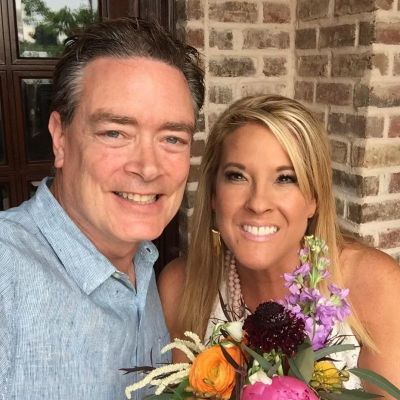 Dyer told the Chicago Tribune in March that she had to flee from Hybels' hotel room when he made sexual advances toward her. She detailed on her blog how Hybels had invited her to his hotel room without her husband present for a leadership talk. While in his room, she alleged that he described in "great detail specific parts of my body he liked," called her "sexy," said "we could lead Willow together," put his hands on her waist and kissed her.
Hybels told his congregation and the Chicago Tribune that Dyer's version of their meeting was false and that he neither touched nor kissed her. He said he would deny that took place until his dying breath.
"I've never had an unkind word or a falling-out of any kind" with Dyer, Hybels told the Chicago Tribune. "I've never had a cross conversation with her. Then, in the last four weeks, a story from [1998] with untrue allegations, pops up right at the same time that these other ones are being molded together to discredit my ministry. And I'm like, how convenient."
The suburban Chicago church's elder board had an internal and external investigation done to look into several women's allegations against Hybels — which include suggestive comments, extended hugs, an unwanted kiss, invitations to hotel rooms, and a consensual affair with a married woman, who retracted her claims. The probes cleared Hybels of any misconduct.
Pam Orr, chair of the elder board, insisted at the time that she was confident that the church's investigations were thorough and reliable, despite protests from former Willow Creek staff who called the probes "poorly designed."
"We felt really good about the conclusions that we came to, and then put the matter to rest," Orr told the Tribune in March.
In a statement released by the church late Wednesday, Orr offered a general apology to the women who have accused Hybels and revealed that she will step down from her role as chair of Willow Creek's elder board at the end of this month with a broken heart.
"Our top priority has been reaching out to the women who have made allegations against Bill. We have talked with several of them and are deeply saddened by the experiences they are sharing with us. We do believe we owe these women some apologies," Orr said.
"The tone of our first response had too much emphasis on defending Bill and cast some of the women in an unfair and negative light. We are sorry. Initially, it was stated that the stories were all lies and the individuals involved were colluding against Bill. We apologize for those sweeping statements. We do not believe the stories were all lies or that all the people were colluding against him. It takes courage for a woman to step forward and share her story, and we are doing everything we can to listen respectfully." 
Dyer said she confided in her husband, Scott, and also told close friends at Willow Creek who were all senior leaders, including an elder, Betty Schmidt, about what happened in the hotel room shortly after the incident. Schmidt has since verified Dyer's account of what happened and several more women have come forward pointing to a pattern of inappropriate behavior by Hybels.
In a follow-up response Thursday night, Dyer's husband agreed with a critic of Willow Creek's apology that it was essentially a "non-apology."
"Who exactly do they (Willow Creek elders) believe and not believe? Which of the stories do they still believe were lies and why? Who are they saying sorry to and not saying sorry to? Who do they think is 'colluding' and not? 'At least some of Bill's choices were inappropriate'...what does that mean? Inappropriate in that they were sin or a violation of HR law, or inappropriate because they put him in a position to be wrongfully accused, as Bill's earlier 'apology' hinted at. Do they believe Vonda Dyer is telling the truth? Bill said her entire story was a lie (It was all true, by the way). Do they believe Vonda or Bill? You're dead on, Lorraine (comment writer), it was a non-apology," he stated.
In her statement on Thursday, Vonda Dyer also revealed that even though she continues to pay a heavy price for speaking out against Hybels, she will not be silenced.
"I recently had leadership opportunities taken away from me at a separate event, due to the 'concern that people had FOR me' regarding my coming forward to regretfully and (throw up in my mouth) fearfully admit what happened to me regarding leadership misconduct from #billhybels many years ago. It was also suggested that I stop commenting about it on social media," she said. "I would like to say that I will not be silenced on matters of injustice, on matters of theological misuse, and when I believe that others are still being victimized."