War on ISIS Entering 'New Phase' With Iraqi Combat Troops, Obama Says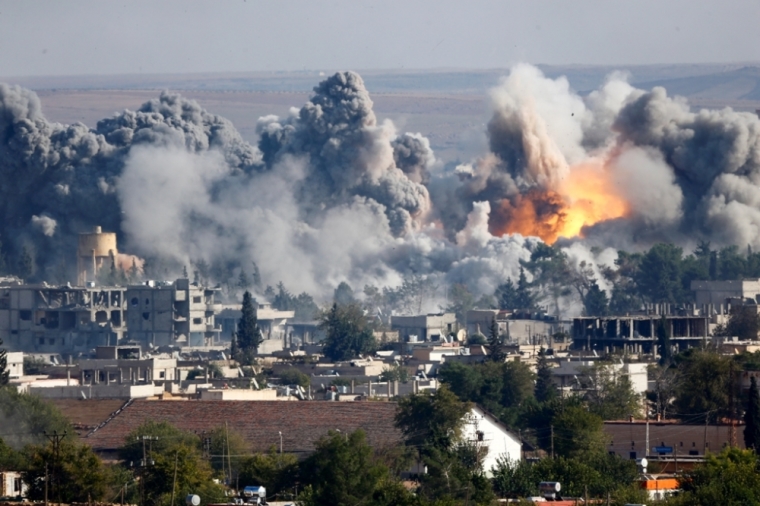 President Barack Obama revealed that the war on terror group ISIS is entering a "new phase" that will involve Iraqi ground troops pushing back against the jihadists, who have captured several cities across Iraq and Syria. The president insisted that the 1,500 additional American troops sent to Iraq will only assist local soldiers and will not engage in combat, however.
"Rather than just try to halt ISIL's momentum, we're now in a position to start going on some offense. The airstrikes have been very effective in degrading ISIL's capabilities and slowing the advance that they were making. Now what we need is ground troops, Iraqi ground troops, that can start pushing them back," Obama told CBS' News chief Washington correspondent Bob Schieffer on Sunday.
"What hasn't changed is our troops are not going to be engaged in combat."
Obama reportedly authorized Defense Secretary Chuck Hagel on Friday to send 1,500 troops to Iraq to train and assist Iraqi forces, a move which was requested by the Iraqi government. The additional troops are said to double the existing American force in the war-torn country.
The Pentagon revealed that the order is aimed to "expand our advise and assist mission and initiate a comprehensive training effort for Iraqi forces."
The president added that the soldiers will work at four training centers with other members of the U.S.-led coalition. They will train Iraqi soldiers and help them with strategy and logistics in the battle against ISIS on a ground level. The airstrike operations are also set to continue and keep striking terror targets across the region.
Pentagon press secretary Rear Admiral John Kirby revealed that the training sites will be stationed in northern, western, and southern Iraq.
"Coalition partners will join U.S. personnel at these locations to help build Iraqi capacity and capability," Kirby said. "The training will be funded through the request for an Iraq Train and Equip Fund that the administration will submit to Congress as well as from the government of Iraq."
Major airstrikes on Saturday reportedly destroyed 10 armored trucks in a gathering of ISIS leaders near Mosul. There have been conflicting reports over whether jihadist leader Abu Bakr al-Baghdadi was wounded in the attack, however.
"We have confirmation that Abu Bakr al-Baghdadi was wounded in an allied forces air raid ... in the town of Mosul last Friday evening," Iraqi Defence Minister Khalid al-Obeidi said, according to BBC News.
"We confirm the death of his deputy, Abu-Muslim al-Turkmani. We pray to God not to help [Baghdadi] recover and to speed up his demise."
An interior ministry intelligence official told The Associated Press, however, that Baghdadi is believed to have been wounded in a separate attack on Saturday during a meeting in the town of Qaim in Iraq's western Anbar province.
While the U.S. has supported the Iraqi and Kurdish regional governments with arms and supplies, it has so far refused to back Syrian President Bashar al-Assad in his battle with ISIS. The U.S. has instead chosen to support what it designates as modern rebel groups in Syria, who are both opposed to ISIS and what they call the tyrannical regime of Assad.