Warryn Campbell Reveals How He Spends Alone Time With God
Warryn Campbell Reveals How He Spends Alone Time With God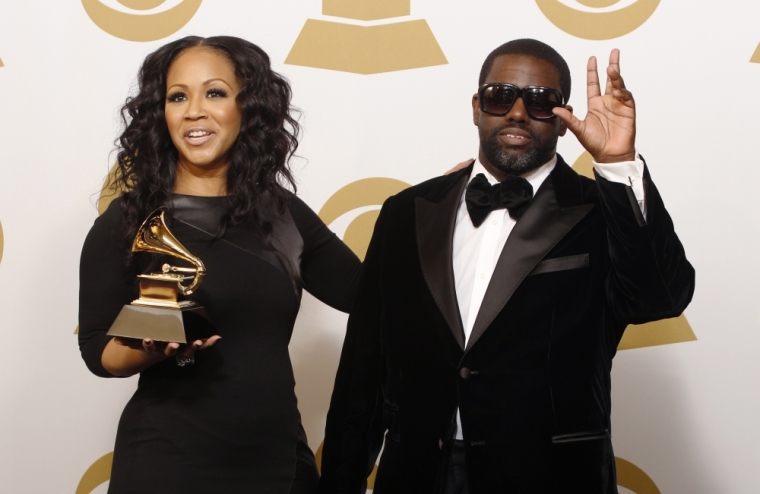 When Warryn Campbell wants to take some time away from being a pastor, record executive, father and husband, he plans on carving out his alone time with God.
Campbell, the husband of gospel music singer Erica Campbell, posted an Instagram a video of himself worshipping God by playing the piano.
"This is how I like to spend my quiet time with God.... #NSW [Never Stop Worshipping]," he wrote.
After hosting Bible studies in hotel rooms for some time, Warryn finally decided to open up the doors to his California Worship Center church last year. The Mary Mary super producer and CEO of MyBlock Records previously shared about the idea behind his church's name.
"God gave me that name, out of the blue before I had even realized that I was going to be a minister years ago. Anybody that knows me in business, I come up with business ideas all the time and I call my general manager and I said 'hey, secure this domain name for me,'" Campbell told "BET's Lift Every Voice" last year. "One day I said 'secure California Worship Center,' I don't know why. I hadn't even started preaching."
Warryn said the event happened close to 10 years ago, when he first went online to make sure the name was not taken. Since it was not, the name continued to stay on his mind.
"Then later, maybe a couple years later I called (general manager) and said 'tie this domain name up,'" he said on the BET inspirational show. "Then it just became stuck with me I tried to change the name many times to something else and it was like, no."
According to his wife, Warryn has a divine call to ministry that he takes very seriously.
"Warryn is real serious about ministry and wants to make sure that, above all, it is God-centered," she previously said on "The Yolanda Adams Morning Show." "We kind of take the approach of [reaching out to] the broken, wounded people who have kind of been jaded by church and don't want to go no more."