Wash. Church Youth Leader Charged With Child Molestation; Authorities Believe More Victims Exist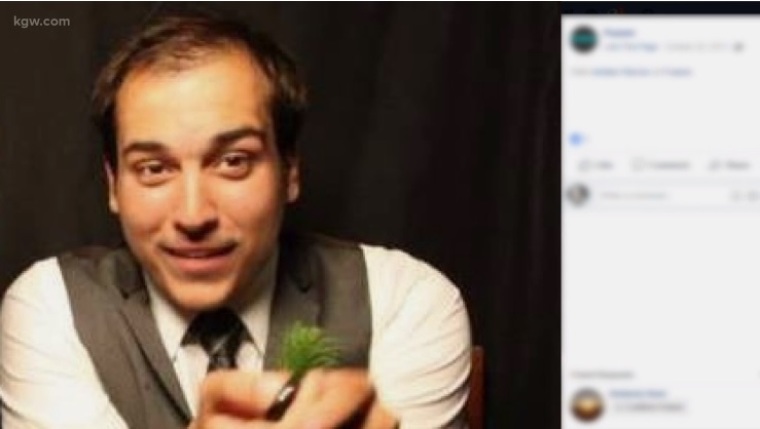 A church youth leader in Washington state has been charged with child molestation, and authorities believe additional youth have been victimized and are urging them to come forward.
According to the Clark County Sheriff's Office, Robert Wilson Rector, 29, is now facing a variety of criminal charges, local reports said, including four counts of third-degree child molestation, and one count of fourth-degree assault with sexual motivation.
Deputies said Rector had been involved with several church youth groups, civic groups, and other groups in Clark County, which is located just north of Portland, Oregon.
Court documents detail the account from a then 15-year-old boy last summer, who told detectives that Rector had a sleepover at his home with kids from church.
The boy recounted that Rector inappropriately touched his crotch four different times when he thought he was asleep and massaged his back and thigh. The boy said he felt confused and uncomfortable but said nothing as he did not know what to say.
"It took them a while to come forward and we feel that there's other people out there in the same boat," said Wayne Phillip, who is a detective with the Clark County Sheriff's Office.
"This may be a way for them to talk about what happened to them as well."
Court records also describe another instance where one of the teenagers awoke to Rector standing above him taking photos, and then realized that someone had taken his genitals out of his pants.
One case mentions Rector as a youth leader for New Heights Church, an evangelical congregation with multiple locations in the Vancouver, Washington, area. A church employee told local reporters that Rector never held a paid position with the church nor did the incidents occur during church-sponsored activities. Yet he was connected to the church and they are "heartbroken" by the allegations, the employee said, and are cooperating with investigators.
Prosecutors first filed the charges in May. Additional charges were filed in July, pertaining to incidents with two other teenagers. Some of the allegations occurred across several years and go back about a decade.
One of the alleged victims, now 23, told investigators earlier this summer that he came forward to "make sense of it and make sure that there is no contact with anyone."
Another man told deputies Rector molested him when he was a young teen, once after a ski trip and on two separate occasions during sleepovers.
Rector has pleaded not guilty to the charges and his trial is scheduled for November.
Authorities are asking any witnesses or other potential victims to contact the Clark County Sheriff's Office.