Watch a Navy Sailor's Heartwarming Surprise Reunion With His Brother in Front of the Whole School (VIDEO)
Watch a Navy Sailor's Heartwarming Surprise Reunion With His Brother in Front of the Whole School (VIDEO)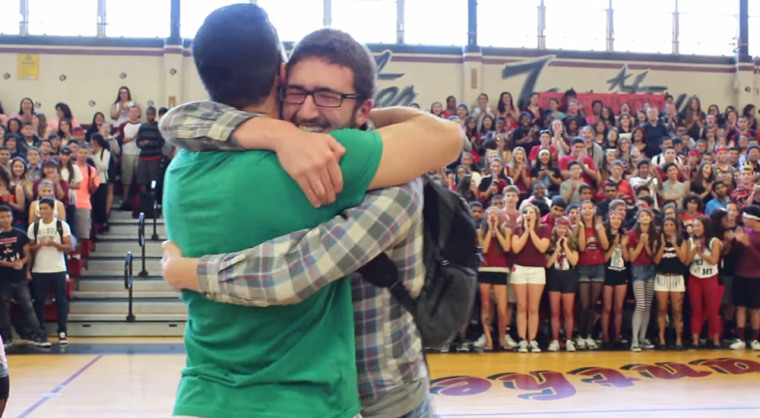 Thanks to her thoughtful spirit and some providential timing, Jennica Rose Shaw was able to give her brothers a birthday reunion they'll never forget.
Her oldest brother Cameron was coming home from nine months out with the Navy on her older brother Spencer's birthday. Spencer didn't know this, so she wanted to surprise him.
It turns out their school was having a rally that day, so she set up the big reunion in front of the whole school. The crowd cheers as two brothers end a too long separation.
As a bonus, here's a GIF of brotherly love.