Watch This Loving Father Lead the Most Tearjerking Daddy-Daughter Dance You'll Ever See (VIDEO)
Watch This Loving Father Lead the Most Tearjerking Daddy-Daughter Dance You'll Ever See (VIDEO)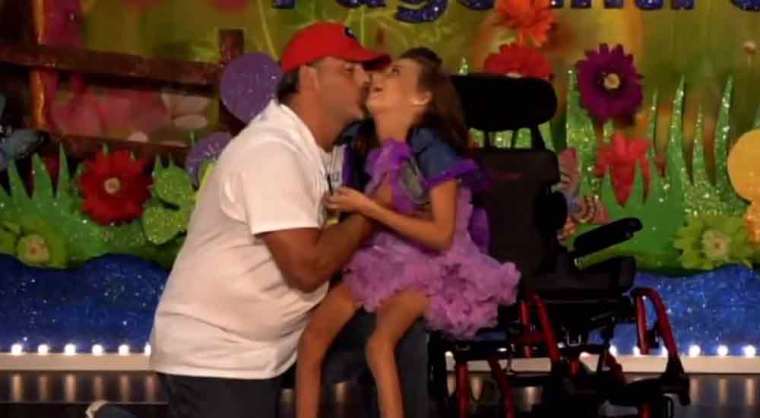 Early in life, 12-year-old McKenzie Michelle Carey was diagnosed with mitochondrial disease, a life-threatening condition that's robbed her body of the energy needed to survive and grow. Despite her illness, she starred in this tearjerking dance at a summer pageant thanks to the strength and love of her father, Mike.
After he scoops his daughter out of her wheelchair, Mike rocks and dips McKenzie with care to the "The Climb" by Miley Cyrus. McKenzie only smiles while in the arms of her father. Her smiles – and the moment – are priceless.
McKenzie's family is raising funds to help pay for promising alternative therapy that insurance won't cover. Along the way, they trust in the strength of the Lord to sustain them, proclaiming Philippians 4:13: "I can do all things through Christ who strengthens me."
To see McKenzie Carey's story and learn how you can help, visit her website.