Western Portrayal of Jesus as White One Reason Muhammad Ali Converted to Islam?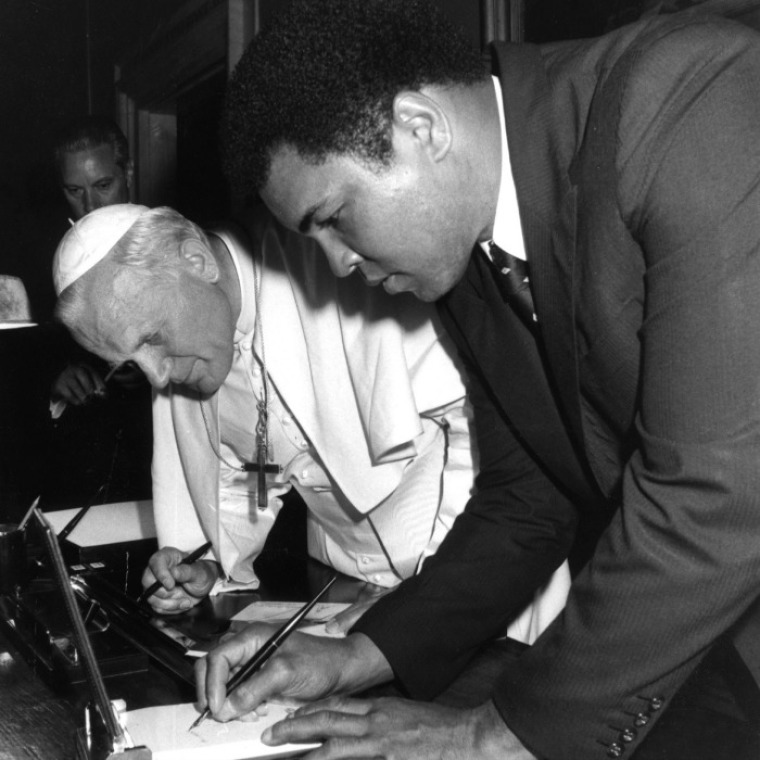 A report on the life and legacy of Muhammad Ali and his relationship with faith and Christianity claims that Western portrayals of Jesus Christ as white was among the reasons Ali was drawn to Islam.
Catholic News Service reported Monday that Ali, born Cassius Marcellus Clay Jr., came from a Christian household, with his father a Methodist and his mother a Baptist. As Ali grew in prominence due to his boxing championships, he also became a vocal civil rights spokesperson, and converted to Islam in 1964.
But he reportedly began questioning his Christian heritage at an early age, and was bothered by Western portrayals of Jesus as a white man.
"As a young man, he had questioned his Christian heritage and its portrayals of a white Jesus and white Apostles. He said one thing that attracted him to Islam was that the faith had no images of God, angels or prophets," CNS noted, based on Ali's memoir The Soul of a Butterfly: Reflections on Life's Journey.
"No single race should be able to identify with God through the color of its skin," Ali wrote.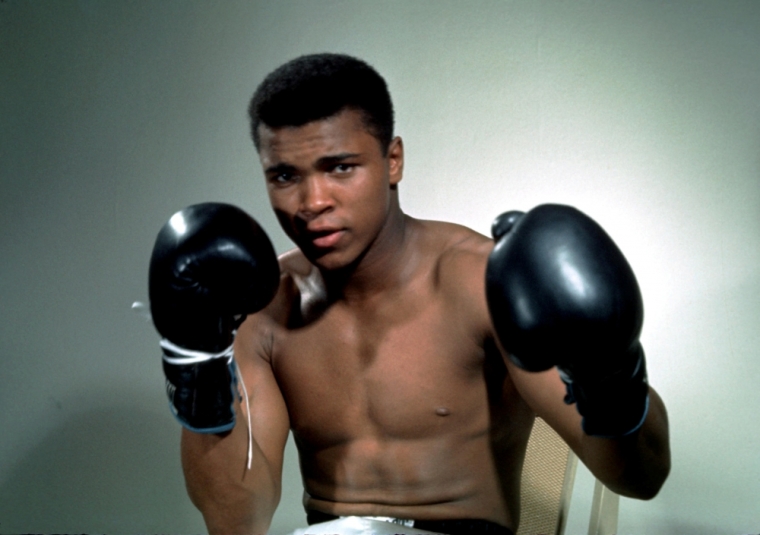 Still, Ali maintained a good relationship with Christians, and met Pope John Paul II at the Vatican in 1982, where they reportedly exchanged autographs. As fate would have it, both men would later in life be diagnosed with Parkinson's disease, each bringing a spotlight on the illness.
Ali also is said to have supported Catholic charities, such as the Society of St. Vincent de Paul in Pheonix, where he and his wife served meals to the guests, and made donations.
"It mattered little that Muhammad lost his ability to speak, for he communicated to our guests through his heart and soul," Executive Director Steve Zabiliski told The Arizona Republic. "At St. Vincent de Paul, we will remember him for his grace, his kindness, his courage and his love. It's what made him so special."
Ali's Muslim faith has been the subject of several articles following his death, with Yasir Qadhi, a Muslim-American scholar and cleric, stating: "There is no denying that Muhammad Ali is the most famous and influential American Muslim, ever."
Qadhi added: "If the only good that he brought was to bring a positive image of Islam, and to spread the name of our beloved prophet in every household and on every tongue in the world, it is a life that is indeed enviable."
Prominent evangelical leader Franklin Graham also shared his memories of Ali's visits with his father, Billy Graham, at the family's home in North Carolina, which touched on the famous boxer's faith.
"I had the privilege of meeting him on several occasions, and he visited at my parents' home in Montreat, North Carolina. Muhammad Ali's father brought him to visit my father Billy Graham because he was concerned over Ali's faith in Islam and was afraid that his son had been led astray," Graham revealed in a Facebook message.
He added: "They had a great visit, and my father had prayer with him. They met together again several years ago in Louisville, Kentucky, when my father was there to preach. My prayers are with his family as they mourn this loss."
The question of the historical Jesus' skin color has stirred controversy in American discourse on a number of occasions, with Fox News host Megyn Kelly receiving criticism in 2013 for claiming that He was white.
Craig Mitchell of the Southern Evangelical Seminary in Matthews, N.C., told The Christian Post at the time, however, that Jesus most likely did not have white skin color.
"He was Semitic and he was probably of olive complexion or maybe a little darker, but he wasn't black," Mitchell explained.
"When you look at the average person of Middle Eastern extraction that's probably the color of skin that He had; some might say that that's white, some would say that it's not."