What Are Check-Box Christians? This Author Has a Message for Them
Pastors have often warned in their sermons for people to avoid being a "check-box Christian." But what exactly does this mean?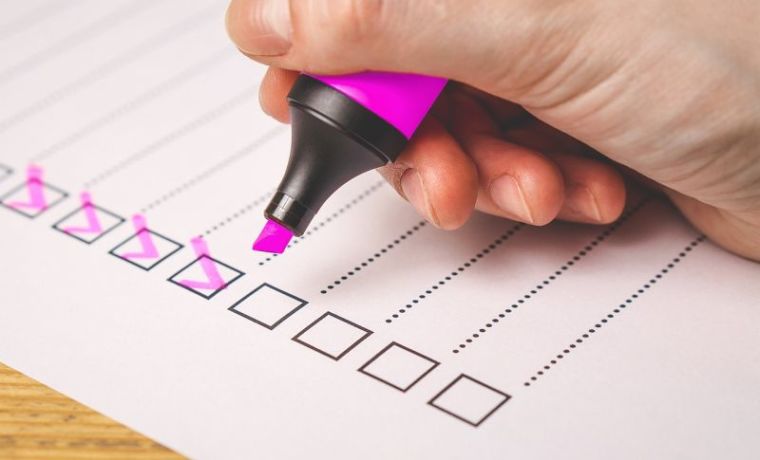 Jason F. Wright, a New York Times bestselling author, columnist and speaker, wrote in his column for Fox News that a "check-box Christian" is someone who lives by a list that presumably would get them straight to heaven.
Things included in the list of a "check-box Christian" may include conducting morning prayers, reading a few verses of scripture each day, and going to church every Sunday.
But Wright said "check-box Christians" often miss the true essence of their faith. Yes, they might have talked to God, but what was in their conversation? Did it consist merely of one-sided prayer requests, or was God able to reach the hearts of these Christians?
Yes, they might have read their daily scripture, but did the "check-box Christians" manage to reflect upon God's Word?
"Don't just read a few verses so you can pat yourself on the back and feel good all day long about nibbling on the word. Instead, take some time to feast upon the scriptures," he said. "Not because it's on your to-do list, but because you're hungry for more and you realize how your life will change if you immerse yourself in those pages."
Instead of simply going to church every Sunday, Christians should embrace true worship with their brothers and sisters in Christ, Wright said. "Yes, we should all aspire to deeper motives and greater spiritual authenticity," he added.
For those who have been grappling with Christianity, Wright said it's okay to grab a pen and make a list of things they need to do to strengthen their faith. Not all Christians have mastered the beautiful habits of people of faith, and they definitely have to start somewhere — even if it means being a "check-box Christian" first.
"And if you hear someone criticize the notion of check-box Christianity, pull your list out, share it with them and tell them you're happily on your way," he said. "Then thank them for loving you and work hard to love them back."
Meanwhile, Christian author Jeff Huxford confessed on his blog that he used to be a "check-box Christian." He had self-imposed standards of being a good Christian, and he did "duties" because he "had to," not because he wanted to.
But he quickly realized that this was an unfulfilling approach to faith. Every task became joyless and each one was done to earn God's approval. It was only when he truly understood God's concept of sin, forgiveness, and salvation that he changed his ways.
"[God] doesn't want us to cautiously avoid sin or to merely play the game of religion. He doesn't want us 'working' to earn His favor. Rather, we are called to rest and trust in what Jesus has already done for our salvation. And to let the same power that saves us, empower us to live for Him while we are here on Earth," he said.