What Can New York City's Mainline Churches Learn From Evangelicals?
NEW YORK CITY — New York City's declining mainline congregations can learn from their Evangelical sister churches, said Joel Gibson, the director of Faith Based Initiatives at the Federation of Protestant Welfare Agencies.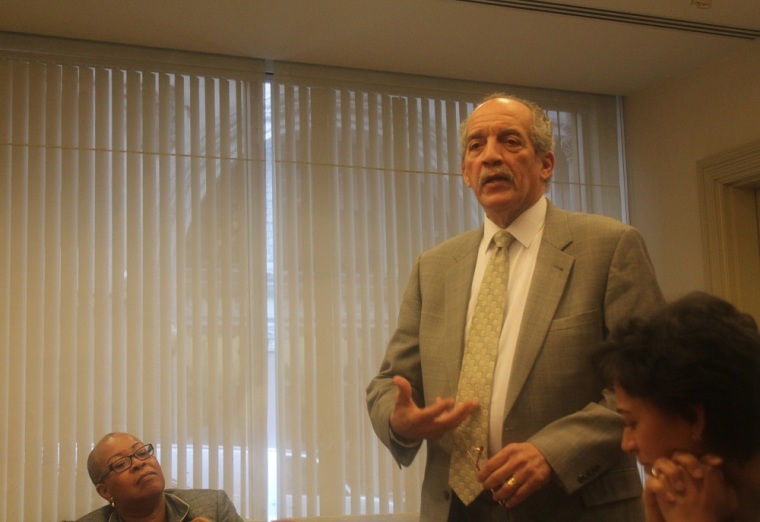 "Those churches [like Tim Keller's Redeemer Presbyterian or the Trinity Grace Churches] that are growing and are large have very extensive community engagement networks and ministries, and people understand that the value-add from their faith tradition in their own life is made manifest when it is in relationship," Gibson told The Christian Post.
"God is relational. God created us man and woman. God created us to be in relationship, and the intention is that we replicate this relationship in terms of reaching out and being connected to others. Something I think that mainline churches can learn from the Evangelical churches is ... they're living out that reality," he added.
Gibson, who previously worked at the Cathedral Church of St. John the Divine and Trinity Episcopal Church, Wall Street, argued that "mainline Christianity in New York is looking to rediscover itself."
"I think clearly mainline Christianity, in terms of participation in the standard form of church involvement, has been on the decline," he said. "My own children .... are much more interested in churches that are doing something to change the lives of people rather than simply professing a belief. ... I think mainline denominations need to understand that the product is as much in the streets as it is in the hearts and minds."
The Federation of Protestant Welfare Agencies, which has been in existence in New York City for over 90 years, primarily organizes leaders and lay members from Mainline Protestant to aid the city's poor. Among the issues most important to the FPWA include foster care, raising the minimum wage, and lobbying lawmakers in an ongoing effort to help incarcerated youth be placed in correctional institutes closer to their New York City-based families and keep incarcerated minors from being imprisoned with adults.
"We believe in the faith-based community that we come with a particular mandate or calling, a moral responsibility to be involved. And so we try to give people that set of lens to work with in terms of engagement, and help them understand that it has just as much viability as coming from another perspective and has unique gifts that enable us to do the work we need to do," explained Gibson.