What Christians Should Know About the Sad State of American Public Discourse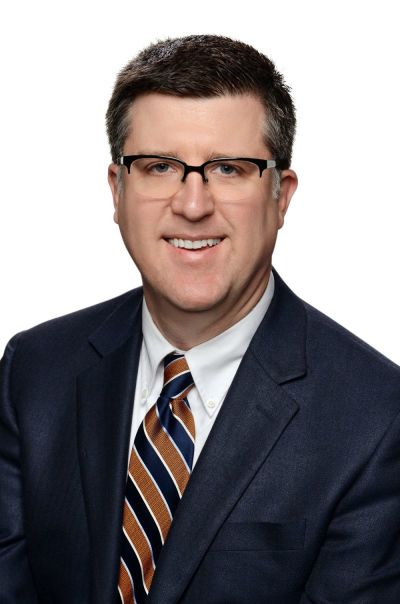 Public discourse in the United States has fallen on hard times. From social media to political debate to the college classroom, we are losing the ability to have meaningful dialogue in public settings. As an educator and evangelical Christian, I am particularly concerned about this trend. It affects not only on the credibility of Christian witness, but whether we will even have a voice in important conversations that will shape the world around us.
Take, for example, the rough-and-tumble world of social media. Occasionally someone reposts a meme that says, "We are drowning in information and starving for wisdom." We are not drowning in information, however, but self-expression.
We can opine at the push of a button, with hardly a moment's thought, on any topic that happens to cross our social media feed. We signal virtue by what we like or dislike. Moral outrage has become a form of social currency. Smartphones in hand, we can sip lattes and lob verbal grenades at our ideological opponents, and then turn our attention to cat videos and whatever vacuous ribaldry happens to show up on Buzzfeed. And yes, I could be describing here the tactics of "debate" among many Christians. To continue down this road is not only undesirable but dangerous, and cultural inertia is working against us.
The mores of social media have profoundly affected political discourse. Whatever one thinks of the proposed policies of Donald Trump, his campaign rhetoric has clearly damaged the state of public discourse in the U.S. Witness Politico's recent article, "16 insults that redefined acceptable political rhetoric." Among these are derogatory comments about Carly Fiorina's face and John McCain's military service. Trump openly mocked reporter Serge Kovaleski, who lives with serious physical disability.
From "locker room talk" to numerous remarks that can at best be categorized as racially insensitive, Trump's rhetorical napalm may have demolished "political correctness," but the collateral damage has been the last vestiges of decency or fair play in political discourse. While many evangelicals may have found Trump's rhetoric off-putting, his broad evangelical support among voters means we are tarred with his brush, and it undermines the credibility of our witness.
The breakdown in virtuous discourse is not simply a problem within the right wing of American politics.
As R. R. Reno points out, "A profound self-deception characterizes American liberalism today. It compliments itself as tolerant and inclusive while nurturing a search-and-destroy attitude. It often speaks of pluralism, but in fact insists upon its own singular role as arbiter of what counts as 'inclusive' and 'tolerant,' as well as 'bigot' and 'fundamentalist.'"
Institutions of higher education are often among the worst offenders. If you happen to know any untenured, conservative academics serving in progressive environments, ask them how free they feel to express their opinions. If they really trust you, they just might tell you.
Note the increasing frequency with which we now hear of college students (!) desiring "safe spaces" in lieu of engaging discourse they find objectionable. Consider that in some contexts, professors — even tenured ones — are instructed to provide "trigger warnings" when discussing potentially "offensive" ideas.
We have always had safe spaces, but they used to be called "groups of friends." This was very different than the institutionalized "safety" of some college campuses today.
Be assured, moreover, that many ideas associated with traditional Christian perspectives will make the "unsafe" list. Thankfully, most institutions of higher education have not gone in this direction (yet), and kudos to University of Chicago Dean John Ellison for taking a public stand on the matter.
Schools that encourage such disengagement are failing their students. They are not preparing them for the complexity of the world around them. They are encouraging the belief that the self is the primary locus of truth, a solipsistic perspective that will only result in an increasing sense of alienation.
Education requires uncomfortable engagement. We must hear things that we do not like. We must recover critical engagement with divergent ideas, including those that offend us. Of course we will have emotional reactions to the ideas we encounter. My emotional reaction to an idea, however, should not necessarily determine whether or not you should give voice to it.
To reverse the decline in public discourse, we must commit ourselves to the cultivation of intellectual virtue. As we engage in public conversations, we should develop certain "habits of mind" that will shape our contributions. This must happen in such diverse venues as the classroom, the newsroom, and the chat room. Preachers and pundits, bishops and bloggers are going to have to help to elevate the conversation.
What does intellectually virtuous conversation look like? Philip E. Dow discusses seven intellectual virtues in his book, Virtuous Minds (IVP Academic, 2013):
1. Courage – We must have the courage to pursue questions wherever they may lead, even in the face of intense opposition.
2. Carefulness – We should pursue intellectual problems rigorously, with attention to detail.
3. Tenacity – We must stick with our quest for knowledge even when it becomes difficult or tedious.
4. Fair-mindedness – The quest for knowledge means that we cannot caricature or minimize arguments with which we disagree.
5. Curiosity – A deep-seeded desire for knowledge should drive our inquiry.
6. Intellectual honesty – It is unacceptable to distort the truth, take statements out of context, or mislead others in the interest of winning an argument.
7. Intellectual humility – We must acknowledge that there is much that we do not know and that we may be wrong.
A commonplace theme of this election season is that many people feel ignored, unheard, and marginalized. If we are courageous and careful, if we have done our homework and are driven by a genuine desire to know more, if we are fair and honest and humble, we may begin to break through the thick walls of misunderstanding and alienation that run through our society. Not everyone will engage in this way, but if enough people do we can elevate the conversations so important to the future of our nation. This will be slow and difficult work, but the alternative is a continued descent into rhetorical chaos.
David F. Watson is Academic Dean and Professor of New Testament at United Theological Seminary in Dayton, Ohio.