What is the most important question Christians should ask about cybernetic enhancement?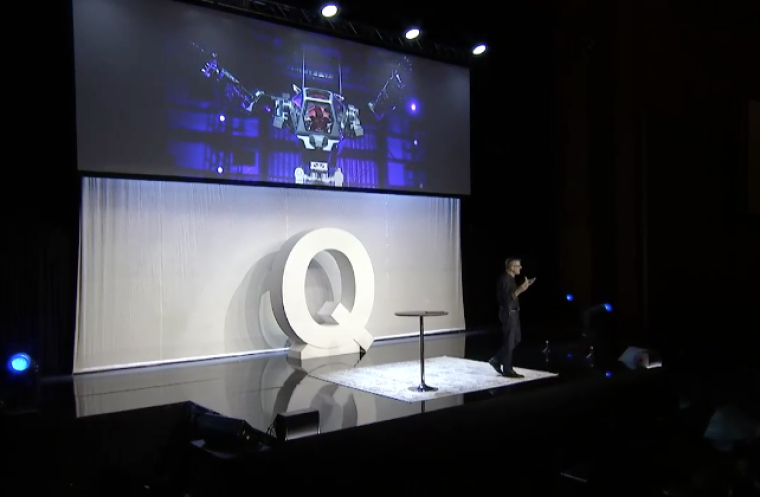 There is a very important question that people should ask when it comes to every proposal in cyborgs and cybernetic enhancement, according to author and Christian leader Andy Crouch.
"Every time, now, today, and in the future, someone proposes a cybernetic enhancement, may I suggest that we ask a very simple question: Will this help us to love?" asked Crouch, author of The Tech-Wise Family, at the Q Ideas conference Wednesday. "Will this help us to love God, others, ourselves, our neighbor, our enemies?"
He conveyed his concerns about modern speculations over the emergence of cyborgs, a term used to describe a being who is part machine, part living creature.
Crouch argued that while often thought of as the domain science fiction, he believed that cyborgs already existed, given how oftentimes human beings "offloaded important parts of our cognition to artificial systems."
A chief example he gave was how many in the audience would not be able to call their mother or another loved one if they did not have their own phone to use, due to having saved the phone number in a phone.
"You have taken an incredibly important part of your life and you've offloaded it into an artificial system that's very much part of your life and if I took it away from you, you'd feel a sense of alarm and worry," said Crouch.
He pointed out the reality that "every time we enhance human beings artificially, it somehow seems like we diminish our capacities as well."
Crouch warned that "when we see people donning the apparatus of new technology, it doesn't always look like they are becoming more human." 
"Every enhancement comes with a diminishment," he stressed.
Christians could have anticipated this because Christianity has "a very powerful vision of what it is to be human."
"It comes from Jesus, who reaffirmed the great commandment found in the Torah, the Law, 'You shall love the Lord your God, with all your heart, with all your soul, all your mind and all your strength, and love your neighbor as yourself,'" he continued, quoting Mark 12:30-31.
"From this reaffirmation of the core of human flourishing, the greatest commandment, we can infer that what human flourishing really is, is being a heart, soul, mind, strength complex designed for communion and love.
"This is what we human beings are. But this is not how cybernetics sees us. ... Cybernetics looks at the aspect of us that is a brain, body cognitive mechanical interface designed for communication and control. You have this. It is part of you. ... But it's something you have, not what you are."
Unlike robots, humans are not just designed for communication, he added. "We're designed for communion." And humans are not just designed for control; "we're designed for love." 
But people involved in cybernetics "do not seem to get this," he lamented.
Crouch concluded by suggesting that it is "our unique vocation as Christians to draw near to those who will never be enhanced."
"Those whose limitations or needs are so profound that they must be cared for entirely with the greatest possible attention and the most careful touch," explained Crouch.
"And that is work that only ordinary embodied human beings can do. That's work we are here to do. We're not here for control, we're here for love. And love is something only human beings can do. And indeed, it's only by an ordinary embodied human being that the world has been saved."
Earlier this month, the Research Institute of the Ethics & Religious Liberty Commission of the Southern Baptist Convention released an official statement on the issue of artificial intelligence.
Titled "Artificial Intelligence: An Evangelical Statement of Principles," the statement included 12 articles on topics like data and privacy, AI and public policy, and the relationship between AI and humanity.
"Christians must not fear the future or any technological development because we know that God is, above all, sovereign over history, and that nothing will ever supplant the image of God in which human beings are created. We recognize that AI will allow us to achieve unprecedented possibilities, while acknowledging the potential risks posed by AI if used without wisdom and care," states the preamble.
"We desire to equip the church to proactively engage the field of AI, rather than responding to these issues after they have already affected our communities."