What President Obama Got Right
Whatever you think of his stance on other issues, President Obama got it right recently by pulling a page straight out of the Gospels.
In an echo of Matthew 25:36, he became the first sitting U.S. president to visit a federal prison. He sat across from six men in jumpsuits at a medium-security facility in Oklahoma and heard their stories. He set aside rhetorical abstractions and saw people who, despite their crimes, have been made in the image of God.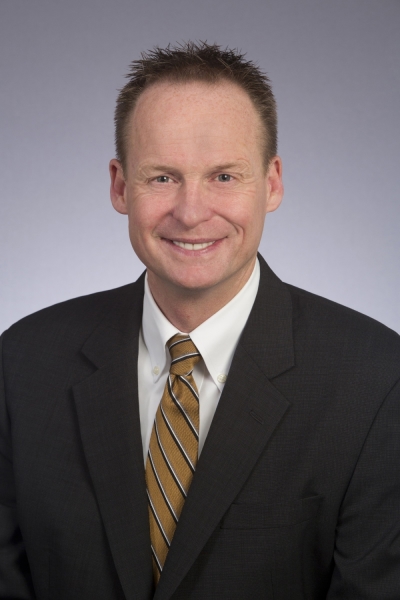 For a week of symbolic moves — including the prison visit and the commutations of 46 non-violent drug offenders' sentences — the president is to be applauded. He has brought national attention to the need to reform laws and policies that have given us the world's highest incarceration rate.
But sentencing reform and commutations are only part of the equation. Unless we change the way men and women do their time and come home, we are just shoving them through a revolving door. Most will not have the wherewithal to succeed on the outside. If we want a long-term fix to mass incarceration, people need to be restored behind bars and welcomed into prepared communities, and that's a call that the Church is uniquely prepared to answer.
Remembering those in prison is a central part of the Christian mission in the world. Alongside tending the sick, clothing the naked, and feeding the hungry, Jesus, who promised Paradise to a repentant thief even while hanging on the cross, told his followers to visit the condemned. Writing later in the New Testament, Paul, a man with his own checkered past, spends an entire letter urging a church leader named Philemon to welcome an ex-prisoner into his household as a brother. Caring for prisoners has an indisputable biblical basis.
The Gospel also grounds Christians in a vision for criminal justice that is uniquely restorative. In place of the failed policies of recent decades, we can offer a framework that enables redemption while protecting public safety. By caring for crime victims, offering perpetrators both accountability and a chance to make amends, and involving communities in the process, justice can make all the parties shattered by crime more whole and secure. When these principles are applied, prisons can become stages where forgiveness and redemption for sinners, the foundations of the Gospel, are allowed to play out.
Restoring those affected by crime and incarceration isn't just theologically sound — it makes good real-world sense. Under our current system, more than half a million men and women are released from prison every year. You and I get to choose how they come home. Will they live next door after being warehoused in overcrowded, dangerous conditions that make them more hardened criminals? Or will they rejoin society as "new creations," armed with the values, life skills, and support networks to become good neighbors, citizens, and parents?
The Church has been called to participate in the restoration of prisoners. Our understanding of the imago dei — the mark of dignity and value God has placed on each of us — should motivate us to create systems that reflect their worth. Our personal experience of grace should keep us humble and open to the possibility of redemption for each person — no matter his or her past. And as members of our communities, we have a vested interest in preparing prisoners to come home as good neighbors.
Finally, no group is better positioned than the Church to care for prisoners, ex-prisoners, and their families. Churches are already providing spiritual counsel, mentoring, and life-skills training behind bars. Churches are woven into the social fabric of communities where prisoners are coming home. They can provide the sense of community and accountability that are the first line of defense against former prisoners reverting to criminal activities. They have food pantries and clothing closets. They offer marriage counseling. They house addiction recovery groups. Their Sunday schools can embrace prisoners' children. Christian business owners can employ men and women hungry for a second chance in the workforce. In short, for every need a returning citizen and his family might face, churches are experienced at offering solutions.
So why aren't we? Why, with every motivation and every resource, are so few of us focused on restoring prisoners and welcoming them home? The simple answer is that it makes us uncomfortable. Opening ourselves and our churches to the broken is messy and hard. But if we turn away, we are missing out on an incredible opportunity to practice radical obedience to the words of Jesus, to watch God refashion broken lives, and to provide a vision of restoration to a world hungry for grace.
So start now. Remember those in prison by praying for them, volunteer to help a prison ministry, invite a local family affected by incarceration to your church, or start a ministry in your congregation to help newly released prisoners transition to your community. You can give a returning prisoner who has completed his or her sentence a second chance and help your community flourish.
If the president can do it, why can't we?
Jim Liske is the president and CEO of Prison Fellowship, the nation's largest nonprofit organization serving prisoners, ex-prisoners, and their families.