When Does Lent End 2017? Lent Ends This Week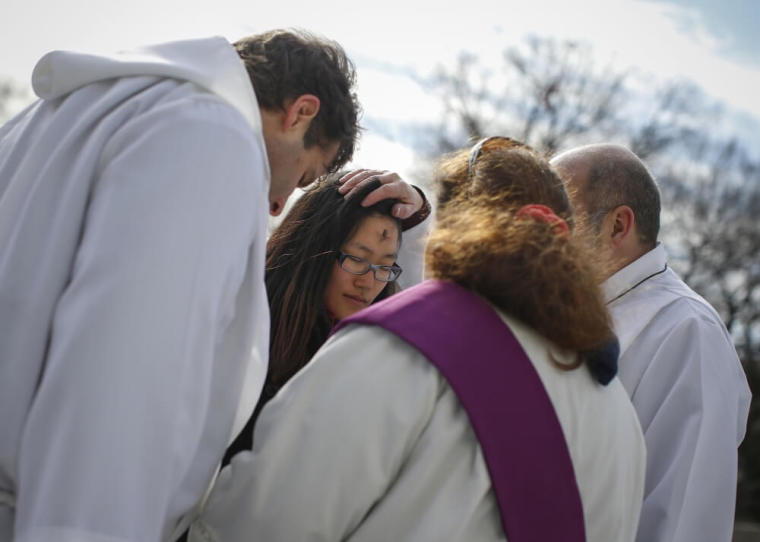 Christians around the globe are celebrating Lent, a time that many commonly associate with fasting or abstaining from their favorite treats. What is it and until when does it run this year? Let's take a quick look at the Christian tradition.
What is Lent?
Lent is the period of spiritual preparation intended to help believers grow closer to God as Easter Sunday approaches. Although many Christian denominations celebrate it, they do so in different ways.
The Lenten season runs for 40 days before Easter Sunday. It is generally marked by Christians fasting, and denying themselves certain foods and festivities during the time period. This action symbolizes Christ's suffering and eventual death on the cross, followed by His resurrection three days later.
When did it start and when will it end this year?
Although the exact date changes per year depending on the Lunar calendar, Lent usually starts on Ash Wednesday, the day after Shrove Tuesday (at least for Western churches).
Ash Wednesday is the day when clergy burn old palms from the previous year's Palm Sunday to create ash, which is applied to the forehead in the shape of a cross.
Western churches started Lent this year on March 1, which is also Ash Wednesday. Eastern Orthodox churches, on the other hand, started their celebration of Lent on February 27, Clean Monday, two days earlier than their Western counterparts.
The end date for this year's Lent also varies. For Western churches, the 40-day period will end on April 15, Saturday, just a day before Easter Sunday. For Eastern churches, it will end on April 7, the Friday before Palm Sunday. The liturgical season of Lent, however, ends on April 13, Maundy Thursday.
Why does it run for 40 days?
Lent actually runs up to 46 days, but since Sundays aren't included in the count it only runs for 40 days. It symbolizes Christ's 40-day fast during which Satan tempted Him. Having successfully denied Himself, Christ emerged victorious in not giving into the temptations.
The six Sundays that are not included in the count are considered "mini-Easters" in celebration of Jesus Christ's victory over sin and death.
What do people give up for the season?
Since Lent is traditionally marked with self-denial in the form of fasting, abstinence and prayer, Christians give up something tempting.
For kids, it could be sweets, toys, or television. For adults, it could be vices. Some households do not consume meat, eggs and dairy products. Roman Catholics avoid eating meat on Fridays during Lent.
Aside from Roman Catholics, other western Christian groups that celebrate Lent are Methodists, Presbyterians, Lutherans and Anglicans.