The White Church Is 'Late' to the Racial Reconciliation Conversation, Christian Rapper Propaganda Says (Interview)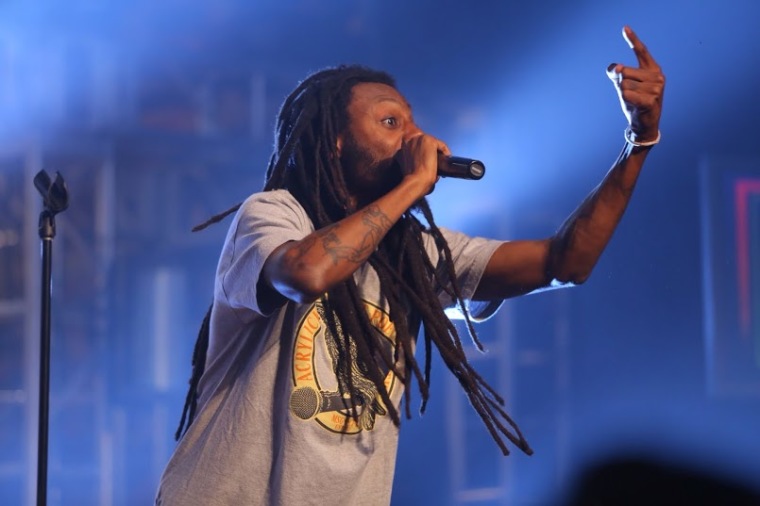 CP: Is it kind of like admitting that you were wrong?
Propaganda: Yeah. In the same way that if a woman was in an abusive relationships with her husband and he has beat her for so long and then one day he stops. Well, the story is not over just because you stop hitting her. You can't just be like, "You can't be mad because it's in the past now." It is preposterous. There are things that you have to rectify and acknowledge at least for any sort of fellowship to actually occur.
So, I think that it is more of a sense of retroactively owning our mistakes. Nobody is asking for a time machine but in the same way neither is your spouse. What I am trying to say is let's acknowledge your role in this and that way we can get to healing.
CP: Do you think that the problem is a fear of losing privilege?
Propaganda: Yeah. I think that all people, in some way, have privilege in some way shape or form. I have access to things that others don't, so privilege isn't wrong. But as a believer, we kind of bank on that. We have access to the Father, so we bank on that through the Son, so Christ gave us privilege.
Privilege by nature isn't wrong. Where it becomes dangerous is when we hold it so tightly that it is to the detriment of others and if it's not leveraged for the sake of those that don't have it.
So, a fear of losing privilege, I would imagine, is normal. But you have to be able to look yourself in the mirror and say, "Am I willing to leverage this for the sake of others?" Leveraging shouldn't feel like a loss of privilege. Leverage should feel like access and giving to to others.
CP: What are some concrete steps that churches can take to become more multicultural?
Propaganda: I think there are two sides to this question. On one side, if we are in [white rural areas], don't force a church to go find a black dude. Let them be where they are. If you are in Spanish Harlem, you are in Spanish Harlem. … On the other hand, if we are talking about a major metropolitan church, it is going to look like their relationships.
If from the leadership to the pews you don't have multi-ethnic relationships in your life, it is not going to show up in your church because we are going to surround ourselves with people we feel comfortable with. If you haven't crossed the bridge to really feel comfortable with someone, then it is not really going to fill your pulpit.
On the other hand, especially from a practical standpoint, there is your elder board. That's easy. Your elder board doesn't necessarily need to be like the good ol' boy network. You have no biblical foundation to say that a woman can't be on your leaderboard, you have no foundation for that. Get one of the ladies. Get somebody old. There are so many things you can throw on there to get that sort of voice.
CP: How much first-hand experience do you have with racially being profiled or stereotyped?
Propaganda: We don't have enough time to get into all that but at least once a quarter, bro. That's the story of my life.
CP: How did you come up with the name Propaganda?
Propaganda: It was given to me. So, my cousin, when I was in high school, kind of gave it me. I was a visual artist first and he knew I was Christian. I taught high school, so I was into education and new music. They are all propaganda, so he just kind of kind of like gave out the name.
CP: When hearing the word propaganda, we think of something exaggerated for some particular cause. Do you have a cause that you feel like you are the propaganda for?
Propaganda: Multiple causes. There are things that I am passionate about, whether it's the season or just kind sort of what is necessary for culture. I like the idea that I can shape the culture in any shape or form that I can in whatever topic. But a lot of times, for me, it is about representing "the other," whoever "the other" is.