White House Spox Josh Earnest Changes Name to 'Josh Somewhat Sincere'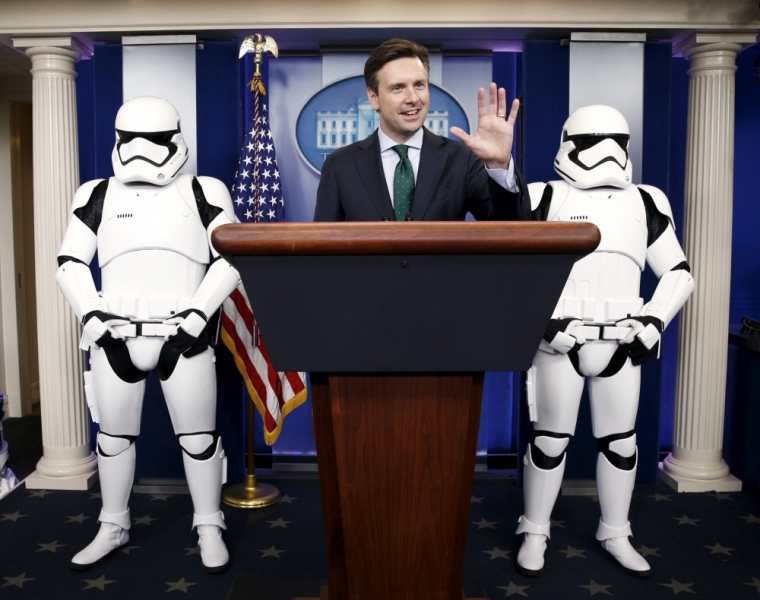 White House spokesman Josh Earnest has announced that he will officially change his name to "Josh Somewhat Sincere."
At the end of a tenuous press briefing centered on if aerial drones can bomb whatever country best fits their gender identity, Earnest made a quick announcement with intense passion as actor Jim Varney stood by his side.
"I can no longer lie to myself and call myself something that I am not nor would ever care to be," earnestly spoke Earnest in earnest next to Ernest who offered earnest moral support.
"With the exception of this announcement, I have never felt particularly earnest. Neither have I felt particularly apathetic, but more lackluster. You know, a bit above indifferent."
News of Earnest's decision did not surprise many of his kinfolk, including cousin Dread Philly Earnest, who remembered Josh as being fairly lukewarm about things growing up.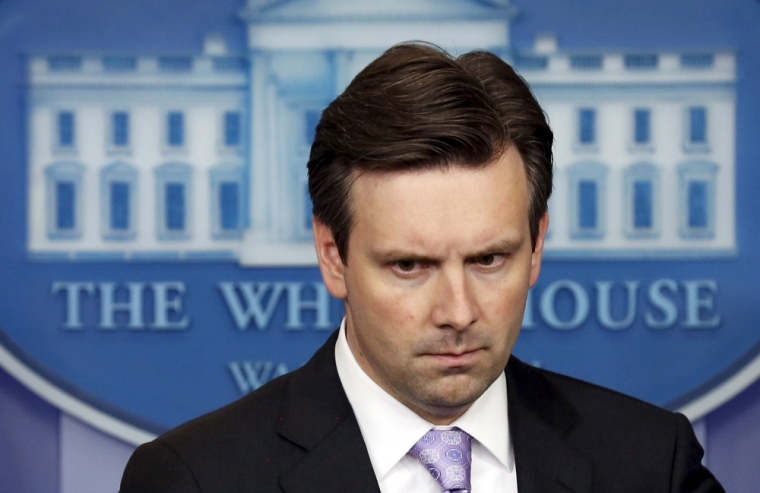 "Yeah, I reckon this was gonna happen someday," noted Dread, a legal expert who recently was appointed to sit on an appeals court.
"Growing up, he never did much of anything with enthusiasm. We cousins would all be playing cops and robbers and he always volunteered to be the scorekeeper."
Earnest has already started to request that his coworkers refer to him as "Mr. Somewhat Sincere," though he is not demanding that they do so and feels only slightly offended if they do not.
Following his announcement, several of the professional and wannabe journalists in the room applauded the spokesman with many calling his decision "courageous" and "brave."
"If only Helen Thomas had lived to see this," commented one White House staffer, struggling to contain her emotions. "She would have cheered him on and then randomly bashed the administration for supporting Israel. It would have been SOOOO touching."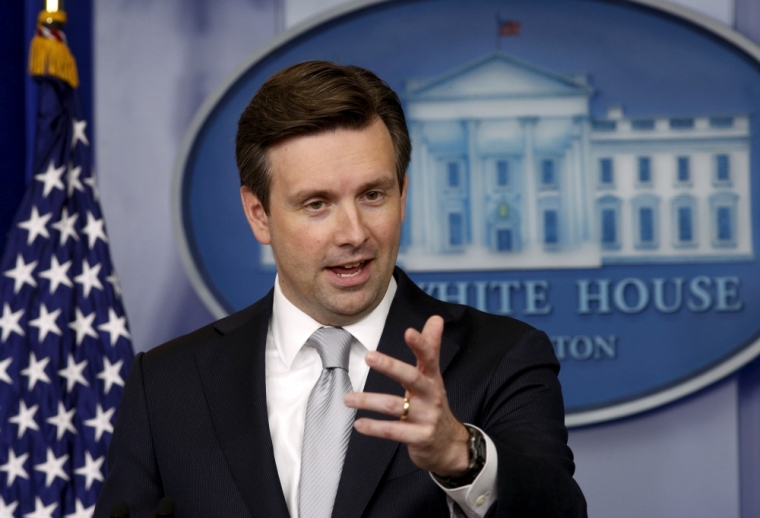 For their part, the popular clickbait site Two Not Sides Feed plans to run a "20 Amazing Things About Josh's Announcement," which will really just be three things phrased in various ways with a bunch of photos.
Others, however, have felt that Josh's decision was a mistake, as he is forsaking a longstanding history of earnest administrative mouthpieces echoing presidential talking points.
"Josh needs to retain his family name and heritage," said one critic called Oscar, who wildly added that "no one can underestimate the importance of being Earnest."
In response to the criticism, Josh simply shrugged his shoulders and gave a stoically spoken prepared statement from the Obama Administration before concluding his remarks with an improvised "whatever."
WARNING: THE ARTICLE ABOVE IS A WORK OF SATIRE. PLEASE SHARE RESPONSIBLY.