Whitney Houston Documentary Showcases Singer's Gospel Roots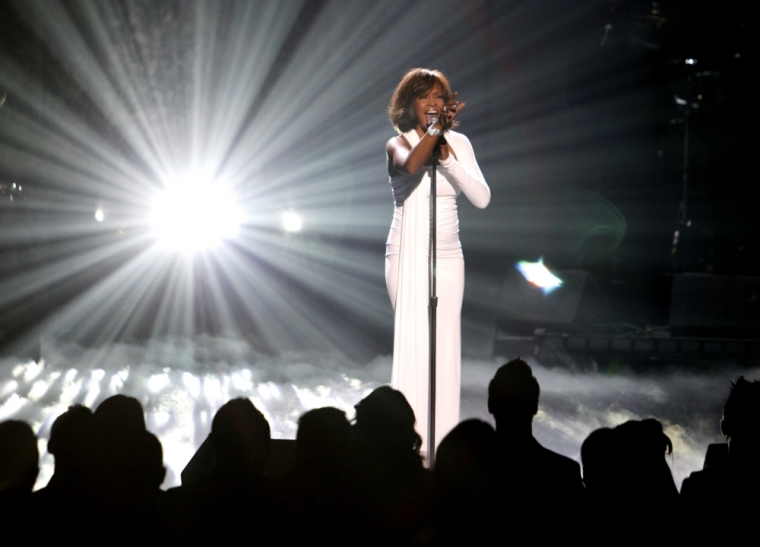 Fans of the late Whitney Houston will get to see what the beloved singer's life was like before she reached international stardom in an upcoming documentary that delves deep into her roots in the Church where her singing career started.
"The story that is never told about Whitney is just how brilliant she was as an artist; by many measures, she had the greatest voice of the last 50 years," said Oscar winner Kevin Macdonald ("The Last King of Scotland," "Marley"), who will be directing the documentary to Rolling Stone magazine. "She changed the way pop music was sung — bringing it back full circle to its blues and gospel roots. She was also completely unique in being a black pop star who sold in countries where black artists don't traditionally sell."
While the film is still untitled, it will take an authentic look at Houston's life from the church choir to pop stardom. The documentary will reveal interviews with Houston's friends, family and collaborators who were along for the ride. Houston died in 2012 due to a reported drug overdose.
Although she achieved a great deal of success which included over 200 million records sold and seven consecutive No. 1 Billboard Hot 100 hits, her battle with drug addiction will not be off limits in the documentary.
"Although we won't shy away from the darker parts of Whitney's life — her descent into addiction — I want audiences to walk out of the cinema and feel positive about Whitney and her music," Macdonald said about the upcoming film that was approved by Houston's estate. "I want to reveal a woman that even her most die-hard fans never knew and a woman those new to her life and music will never forget."
Last year, actress Angela Bassett directed her own film about Houston's life for a Lifetime TV movie called "Whitney," and explained why the film was important for her to do after working with the late singer on the movie "Waiting to Exhale" in the 1990s.
"It's the relationship I had during a very special time period of my life with a beautiful young woman. I was transfixed by her grace, beauty, charm, generosity, her laughter," Bassett recalled when speaking about Houston to The Christian Post. "When this project came to me I had fear of the regret I would have if I said no. I would have only done so if I fell into the fear that I didn't have any experience as a director at that point."
Bassett had to lean on her faith in moments when she felt that her inexperience disqualified her from completing her directorial debut. However, in the moments where she encountered issues during filming, the new director said she would go to sleep and wake up thanking God because a solution would come to her.
"Doubt seeped in but thank God for faith. All things work together for good, for those who love the Lord and are called according to His purpose," Bassett said, quoting Romans 8:28. "So I have foundations and He is my rock I keep going back to. I know that [Whitney] had a deep [Christian] faith as well, so I was in the right place at the right time."