Whoopi Goldberg Apologizes to John Hagee on 'The View' for Reporting Fake Story Saying Pastor Wants to Jail Women for Using God's Name During Sex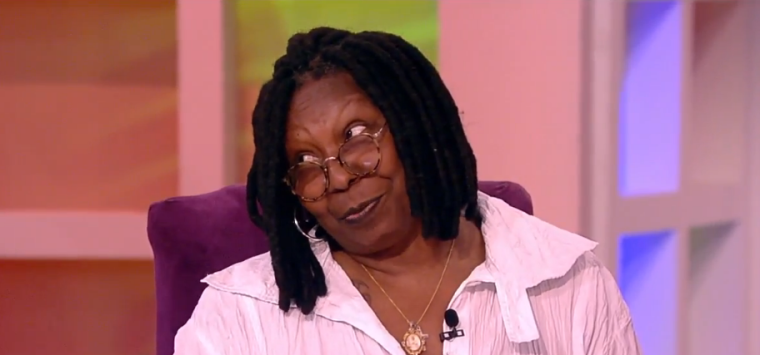 Actress and "The View" co-host Whoopi Goldberg issued a terse on air apology on the ABC show Tuesday to pastor John Hagee of Cornerstone Church in San Antonio, Texas, for reporting a fabricated story that said he believed women who shout God's name during sex should be "thrown in jail."
Goldberg admitted that the story was fabricated and written by a satirical news source.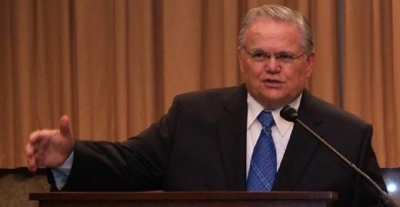 "We have to start by clearing something up. Yesterday we said that there was a pastor that said that women who yell 'oh God' during sex should be jailed. It turns out it was a fake story from a humor website so we apologize to the pastor. We're sorry," said Goldberg at the beginning of Tuesday's episode of "The View."
Various news outlets, including Daily Mail and "The View," reported the fake story based on a fictitious interview created by the satirical news site Newslo.com that said Hagee was quoted talking about women using God's name during sex calling it "one of the filthiest, most derogatory and sinful uses of the Lord's name I can think of."
"If it were up to me, I would put every single woman or girl who does that in jail," satirical news site Newslo.com wrote as Hagee's words in the report. "That would be a fine example of God's wrath aimed at what is, in my opinion, a terrible misuse of our Maker's good name."
Cornerstone Church where Hagee pastors immediately responded to the story asking the outlets to either take it down or print a correction.
Ari Morgenstern, a spokesman for John Hagee ministries, told The Christian Post that Hagee "doesn't hold any ill-will toward those that have slighted him."
"We saw the Newslo post about a week ago and ignored it because we didn't think any reasonable person would take it seriously," said Morgenstern to CP. "Had the journalists at the newspapers or the producers at The View bothered to take just a few seconds to fact-check their stories, the fake story would've never been picked up and the outlets would not have been embarrassed."
Morgenstern went on to address what he feels is a lack of professionalism on the part of those outlets that jumped on the story.
"I can't speak to anyone's motivations, but, as in any profession, when reporters or commentators display such laziness and pitiful judgement it reflects very poorly on them and the organizations at which they are employed," continued Morgenstern.
The Daily Mail appears to have also removed the article.