Why Black Church Leaders Often Get Away With Sexual Misconduct, and the Woman Breaking the Silence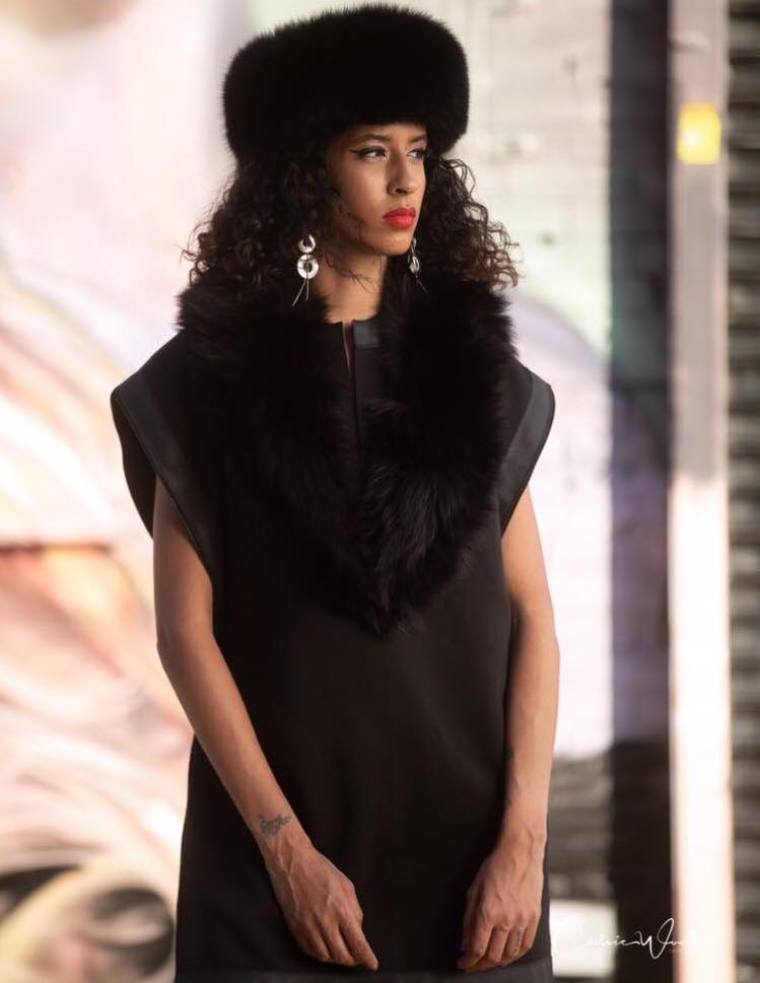 It was Halloween night at the 5,000-member Inspirational Bible Church in Cincinnati, Ohio, and Pastor Victor S. Couzens was wielding the "blood" of Jesus like a "weapon" against everything he believes is attacking him and his congregation.
Nattily dressed with well-coiffed dreadlocks, he exuded a self-assured confidence as he spoke in tongues while sauntering across the stage toward a sleek, cross-adorned pulpit that rose automatically from the ground.
"I plead the blood. I take the blood as our defense. I take the blood as our offense. I take the blood as our weapon. I take the blood as our shield. I take the blood as our response. I plead the blood of Christ over you," he declared forcefully as his affirming followers joined him with hands raised in a din of prayers.
It was the ninth day of special prayer at Couzens' church. On this night, he seemed confident he was covered under the blood of Jesus and forgiven of all his sins. No weapon formed against him would prosper while he is covered by the blood of Jesus.
It had also been nine days since Andrea Garrison, a 30-year-old New York City model, sparked calls for his resignation. Garrison announced on Facebook Live that Couzens had been involved in a long-term sexual relationship with her and several other women simultaneously, and she won't stop speaking her truth until the church sits him down.
In recent months, Garrison said, she thought her relationship with the preacher was exclusive. He even led her to believe that she could become his wife. And Couzens kept her believing until one cold day in October, Garrison discovered he had proposed to another woman and didn't bother to tell her.
Couzens initially denied Garrison's claim in a now deleted Facebook post. She quickly responded, however, by releasing a trove of evidence of the relationship they had — racy emails, text messages, photos and checks allegedly showing the use of money from the church's account.
Portions of this trove were also shared directly with The Christian Post.
"I didn't take that kindly," Garrison told CP in a recent interview about the preacher's decision to brand her as a liar. "I approached him and said can you please take that (Facebook post) down. Don't call me a liar because we both know that I can destroy you with what I have. Don't do that. And he became arrogant, so I said, 'OK. If that's what you want to do.' And so I made my [Facebook] Live [video] and when I made my Live it just blew up from there."
Now, after hearing from several other deceived women she says are too afraid to speak out publicly against Couzens, Garrison wants to use her voice as a wrecking ball against the culture of silence that has enabled rogue pastors like Couzens to exploit women in the black church without penalty. She is also pushing to mobilize other women who have also been mistreated to force churches that have tolerated their behavior to start renouncing their sin.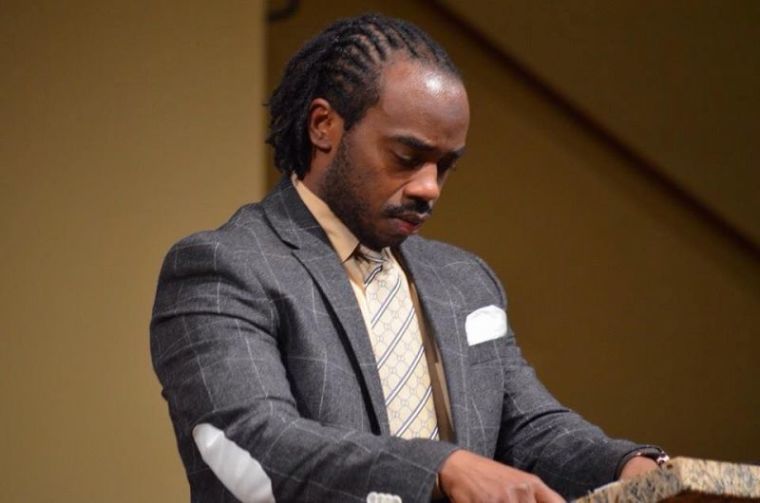 "I feel like, at this point, it's no longer what he did to me, what he did to the other women. It's no longer about that. It's about the fact that the Church allows this. That the Church is OK with this. The Church is OK with sending threats to people who are just trying to expose something that's bad happening," Garrison said. "I'm tired of this type of stuff being swept under the rug and I'm tired of being hushed when all this could have been avoided with him just keeping it real."
Prevalence of Misconduct
The Rev. Donald H. Matthews is an ordained minister who has taught at numerous universities and seminaries in the areas of black studies, religious ethics, sociology, and psychology. He has more than 40 years of experience in ministry.
In his 2012 book, Sexual Abuse of Power in the Black Church: Sexual Misconduct in the African American Churches, Matthews pointed to research suggesting that black females are likely to experience three times the amount of sexual abuse compared to their counterparts in white churches.
And the cultural secrecy with which the issue is treated, he explained, are among several reasons that have prevented black churches from properly addressing the issue.
"It is important to recognize the suffering of African Americans in this area and to try and remedy it as well. This cannot be done as long as the ... taboo of discussing sexual matters continues in the African-American community and churches," Matthews said.
"This kind of sexual abuse of power represents a deep betrayal and leaves a woundedness and pain that has long-lasting and lingering effects that may never be fully healed. The pastoral abuse of power does not only negatively affect the persons directly and intimately involved with the pastor in his misconduct, it also has a harmful effect on the entire church," Matthews wrote.
Failed Attempt to Discipline 
For now though, Garrison is one of few women who has come forward and publicly called out a black pastor over his sexual behavior. Meanwhile, Couzens has continued to lead his congregants in prayer and the blood of Jesus.
"Thank you Lord that all of our sins are under the blood ... that where sin abounds grace much more abounds and all of our sins are under the blood," he said on Halloween.
"That the sins of the people are under the blood. The sins of the priest are under the blood. The sins of the naysayers are under the blood. The sins of the yaysayers are under the blood. I command us to accept the blood of Jesus Christ," he urged.
As chatter about Couzens' lifestyle went viral in late October, Paul S. Morton, founding presiding bishop of The Full Gospel Baptist Church Fellowship International, was forced to weigh in after Garrison begged him to do something.
"The only reason I truly, honestly believe that Paul Morton did something is because I called him out," she said. "I posted a tweet and I said Paul Morton, the church has no faith in you. And I sent him a screen shot of people saying he won't do anything."
Morton responded with a public statement confirming that Couzens, a former key leader in his organization and a "spiritual son," had indeed been involved with "multiple" women. He also noted in an earlier statement that Couzens repented and promised to step down as pastor of Inspirational Bible Church.
In a since deleted suicidal statement on Facebook shortly after Morton's soft rebuke of his behavior, however, Couzens denied promising to step down. He also downplayed his multiple relationships. He later claimed the statement was the result of his account being hacked.
"People put words in my mouth. I never said I was resigning from anything. I never said I was stepping down from my church. I never said I have issues that I have to deal with and that I am guilty of anything. Yes! I have enjoyed female companionship. But no, it never was about sex or leading anyone on! If it was about sex, I could buy sex! They have Apps for that! But people print it and they write it and say I said it because that's what they want me to do and say! And it makes them look big," the deleted post said in part.
Even though Couzens blamed the suicidal statement on unconfirmed hacking, Morton removed the portion of his statement about Couzens being "sat down" from his duties as pastor and declined to explain why it was done when his office was contacted by CP.
Elders at Inspirational Bible Church have also refused to publicly address their pastor's behavior even as he continues to speak with tongues, promising to defend the Gospel of truth and light.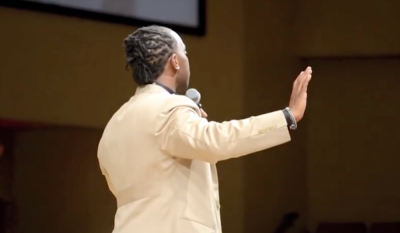 In his prayer on Halloween night, Couzens, without specifically referencing Garrison's campaign, said his church was under attack from evil forces and rallied his congregation to not respond like the world after Garrison reported to police that someone had tried to blackmail her into silence.
"I plead the blood over this ministry. I cover this house in the blood. No schism and no ism shall be able to separate or divide us. We are people of God. We live by grace. We live by mercy. We live by authenticity. We live by confession," Couzens said. "We will not be conformed to this world, we will not respond like the world. We won't fight like the world. We won't act like the world."