Why Did YouTube Block Film 'Chased' About Christian Persecution?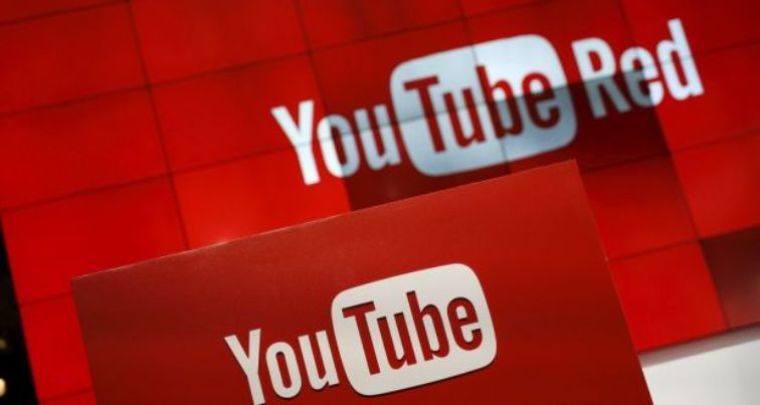 Christian filmmakers are questioning why a newly-released short film on persecution in the Middle East was banned from YouTube.
The creators behind "Chased" have spoken out against the video sharing platform's decision to remove its 33-minute movie, which claimed it violated "Community Guidelines" for having "inappropriate" content.
The film follows the fictional story of Anneliese, a young Christian girl living in the U.S. whose family is subjected to persecution for their Christian faith.
As the film's website states, the movie seeks to shed light on what life would be like for Christians in the U.S. if they were forced to endure the same persecution experienced currently by Christians in the Middle East.
The purpose of the movie, the website adds, is to "[bring] the story of religious persecution close to home."
"For many, the reality of persecution is an abstract concept. While it may be uncomfortable to imagine a society without religious freedom, it is an all too personal truth for the 100 million Christians who struggle to express their faith in religiously repressed areas," the website states.
"Chased begs the question, what if our own religious freedoms didn't exist?" it adds.
The Christian Post reached out to YouTube for comment regarding its recent block of "Chased" but did not receive a response by press time.
Emily Weaver, the writer behind the film, told TheBlaze in an earlier interview this week that she and the film's other creators are trying to get answers as to why their movie was removed.
"We are trying to get an answer as to why YouTube banned our short faith-based film, but all they will say is that it violates community standards," Weaver explained. "It seems that shadowbanning [...] is alive and well on YouTube as well, at least in our experience."
Several other Christian filmmakers have agreed that YouTube takes part in shadowbanning, or a method of banning spammers or content they deem unsuitable for the site.
In a 2013 incident, YouTube and Facebook temporarily banned Christian actor Kirk Cameron's movie "Unstoppable" due to the websites' "policy against spam, scams and commercially deceptive content."
The movie, starring Cameron and created in conjunction with Liberty University, follows the main character as he seeks to answer the question, "Why does God let bad things happen to good people?"
"If God is good, why is there so much suffering? Why all the pain? Why does He allow evil in a world when he could stop it?" the Christian actor asks in the video, released in 2013.
Cameron, who previously starred in the 1980's sitcom "Growing Pains," managed to get Facebook and YouTube to lift their bans on "Unstoppable" after starting an online campaign.
"Because of your firm, loving, and clear voice, not only did Facebook welcome us back, YouTube also removed its block on our Unstoppable movie trailer. We are back online with full access," Cameron posted on his Facebook fan page in July 2013.
"Now let's make sure NOTHING stops UNSTOPPABLE from coming to a theater in your town on Sept. 24th. Buy your tickets today. If we sell out all the seats in your neighborhood theater, NOTHING can stop it from playing there," Cameron said.
Michael Kirkland, communications manager for Facebook, explained to The Christian Post at the time that Cameron's movie had been blocked due to a mistake with the company's spam software program.
"From what we can tell, the address purchased for the movie was previously being used as a spam site and it hadn't been refreshed in our system yet," Kirkland said. "We were in direct contact with Kirk's team on this and reversed the block as soon as we confirmed that the address was no longer being used for spam."