Why You Should Go See 'Hidden Figures'
The Beauty of Dignity and Endurance
Why You Should Go See 'Hidden Figures'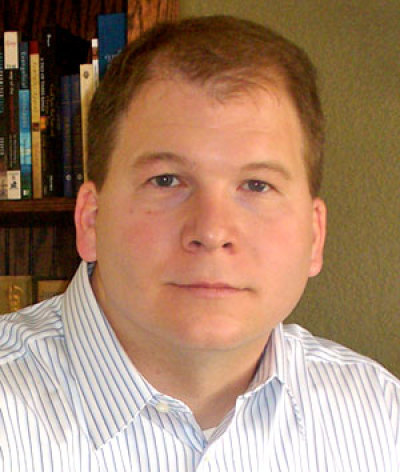 I've found something every American can agree on: "Hidden Figures" is a fantastic movie.
"We all get to the peak together, or we don't get there at all."
That's what Al Harrison of NASA told his team in the Oscar-nominated movie "Hidden Figures." It's not just a pep talk or a vague inspirational speech. Harrison's words are desperately needed to address a serious problem in the way his department is treating Katherine Goble Johnson, the only woman and the only African-American on his team.
Based on a true story, "Hidden Figures" focuses on the trials and triumphs of three such women at NASA's Langley Research Center in Virginia in the early 1960s. Like their colleagues, these women were highly gifted mathematicians, dedicated to the U.S. space program.
But their colleagues didn't see their skills — only their race and their sex. The three were part of an entire group of black women who worked in Langley's segregated West Area.
When Al Harrison's team can't work out the math for the upcoming launch to put astronaut John Glenn into orbit, Katherine is tapped to figure it out.
But in her new quarters, her co-workers deny her access to the communal coffee pot, restricting her to one with a "Colored" label on it. She's forced to go back to West Langley every time she has to go to the ladies' room — a 40-minute round trip — all because her new building has no segregated restrooms. And she's not allowed to put her name on the reports that she works on.
As painful and disturbing as it is to watch this open hostility and prejudice, this is not a story that wallows in the evils of segregation and racism — as inescapable as they were. And it's impossible to walk away from the film and not shake your head at the damage that segregation did not only to the space program — but to American society overall.
And as a husband and a father of three girls, I couldn't help but squirm as well when Katherine (who's a widow) is approached by a potential suitor, an Army Colonel, at church. He expresses surprise at Katherine's mathematical prowess and achievements because, after all, she's a woman . . . Katherine's understandably chilly response sets the Colonel on the path to repentance.
Even so, overall, this film is really about human endurance and the source of that endurance. "Hidden Figures" beautifully portrays the power of family, of community, and in very subtle but sure ways the power of faith. From scenes at the local church, to grace in Jesus' name before dinner, to late-night after work tuck-ins where her daughters show Katherine how proud they are of her, home and church are the oases of peace and strength for Katherine, Mary, and Dorothy.
And they're not without allies at work. Harrison is one man who wants all hands on deck to get John Glenn into space. And when he sees what's going on, he sets out to break down every barrier, even personally desegregating those restrooms — with a crowbar. And then there's John Glenn, who goes out of his way to show respect to the women. Seeing Katherine's facility with equations, Glenn is willing to trust her with his life, insisting that she be the one to "check the numbers" even as he is on the launch pad for his historic space flight.
At one point in the film, Dr. Martin Luther King, Jr., is shown speaking on television. Among his words are these: "We think we are rendering a great service to our nation. For this is not a struggle for ourselves alone; it is a struggle to save the soul of America."
"Hidden Figures" is a wonderfully inspiring movie and it couldn't come at a better time for our culture. On one hand, this increasingly racially divided land of ours badly needs to see a way forward, including the responsibility we all have to recognize, acknowledge, and enable the dignity of others. On the other hand, in an age where so many claim to be victims of oppression for not having free birth control or not having everyone endorse their lifestyle choices, we can learn from those who faced and overcame real oppression, and how we can help.
So get the kids, get your friends, and please, go see "Hidden Figures."
Originally posted at breakpoint.org.
From
BreakPoint
. Reprinted with the permission of the Colson Center for Christian Worldview. All rights reserved. May not be reproduced or distributed without the express written permission the Colson Center for Christian Worldview. "
BreakPoint
®" and "The Colson Center for Christian Worldview®" are registered trademarks of The Colson Center for Christian Worldview.