Wildfires Rage Across So. Calif; Churches, Nonprofits Step Up to Help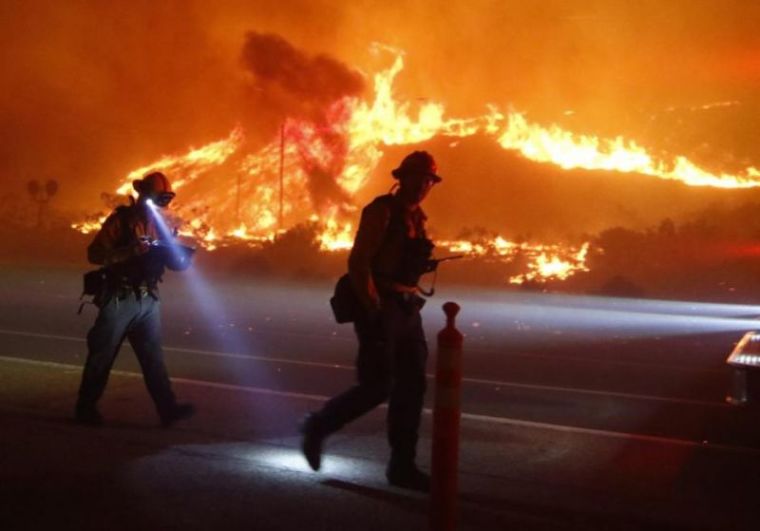 Wildfires are ravaging swaths of Southern California, forcing thousands to evacuate as local churches and nonprofit groups step up to help.
"The down out and the up equally need God's help and love, and though this is ripping through a pretty wealthy neighborhood, at the core of what it means to be human is that we can't control things often in life," Drew Sams said of the fires in a Thursday phone interview with The Christian Post.
Sams is the senior pastor of Bel Air Presbyterian Church in Bel Air, California, reportedly the closest Christian church to the Skirball fire, which erupted early Wednesday morning east of the 405 freeway near Los Angeles.
His church is currently upwind from the blaze but already some members of his congregation have had to flee from their homes.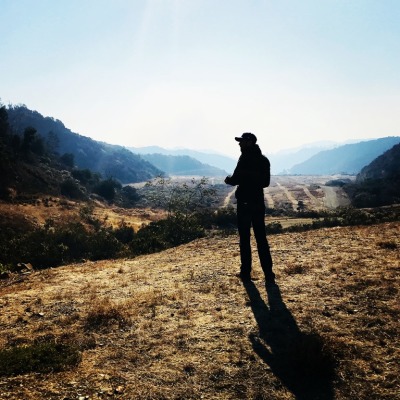 Although California's Santa Ana winds have fueled many a brushfire in previous years, recent weather conditions have made these fires particularly bad. Reports indicate that tens of thousands have been forced to leave. Los Angeles area residents have described the scenes almost "like a volcano erupted with lava flowing down the hill" and said the air quality is "horrific."
John Ignatczyk, a Los Angeles Fire Department captain, told CP in an interview Thursday that the LAFD is coordinating with many nonprofit groups and churches in the area "who have been very great."
"They come to the command post and discuss what they can do, managing and assistance to help out. It's a really big component," he said, noting that the Skirball blaze is now about "20 percent contained."
The captain noted that El Niño rains last year resulted in a higher than average growth in vegetation. But the summer months were very hot and drought conditions resulted. The newer vegetation growth in addition to dead vegetation already on the hillsides, both tinderbox dry, feed the flames even more and worsen conditions.
Mike Bivins, director of disaster relief for the California Southern Baptist Convention, told Baptist Press Thursday: "We are still very much in the emergency stage of the disastrous fires in Southern California."
"Our CSBC Disaster Relief volunteer teams are on standby to assist where needed, however [volunteers] are not currently activated."
He added that one such volunteer visited two evacuation shelters in Ventura County Tuesday, plagued by the Thomas fire — the largest blaze thus far —  finding "small populations" of evacuees and "very smoky conditions."
Sams underscored that during times like these that Christians in particular have to be aware and serve their neighbors.
"On one hand I'm reminded that as a church we're surrounded by devastation right now but we're surrounded by an even more powerful God who is present and loving and caring," he said.
"And because of that, I believe it emboldens us as Christians to not be paralyzed in fear but be bold in service."
Sams of Bel Air told CP that he and several friends were about to head down to a staging area for the firefighters to deliver their most requested items: coffee, Visine, and chapstick.