Will and Jada Smith Divorce Rumors Ongoing Despite Love Letter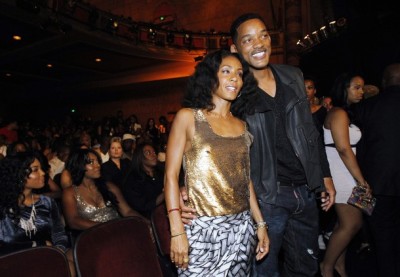 Just a few days after Star magazine released its February issue claiming Will Smith and wife Jada Pinkett-Smith were proceeding with a divorce and a second publication claimed the pair had hired a divorce attorney, Pinkett-Smith published a love letter to her husband on Valentine's Day that seems to contradict divorce claims. 
Published in the early hours of Tuesday morning, just in time for Valetine's Day, Pinkett-Smith posted as her Facebook status a poem directed at "Will." The former "Hawthorne" star wrote: 
"With the major losses we have experienced in the last few weeks...


We should remember... Our lives are worth living fully. Therefore...

Our risks are worthy. Our mistakes are worthy. Our traumas are worthy as well.

The very paths we are told not to tread are the paths that hold the keys to our deepest understanding of love for our lives and ourselves.

Self love is the gateway to truly loving another...deeply

We were born to be loved and to love...fiercely.

Will, I love you. Happy Valentine's Day. This is for you."
Pinkett-Smith's love poem to her husband attracted about 600 comments and more than 8,000 "likes" from followers of her Facebook page, with many of them expressing support and appreciation for the actress sharing such an intimate poem publicly.
"That was nice! And to all the haters go back under your rocks and dirt!" wrote Ena F. Miller.
Others, however, expressed confusion over the love poem amid persistent rumors that Will Smith and Jada Pinkett-Smith were planning to split. 
"Wait," wrote Mellesha Ohsocrispy McIntosh. "I thought their relationship is done."
Will Smith had not, by Tuesday morning, published any kind of response on his Facebook page to his wife's message. 
Speculation that the Hollywood couple's relationship was on the rocks started last year after an In Touch Weekly report claimed Pinkett-Smith was carrying on an affair with singer Mark Anthony, who had appeared on her television show "Hawthorne" at the time. Other media outlets soon followed with similar claims, including TMZ, which also reported denials from both Smith and Pinkett-Smith's PR reps. 
Neither Smith nor Pinkett-Smith have responded to current claims made by Star magazine and Hollywood Life that the former "Hawthorne" actress had packed up and moved out of the home she shares with Smith, and that the couple's kids would be separated due to the alleged divorce.