Willow Creek Community Church Unveils Massive $10M Care Center
60,000 Square-Foot Facility Offers Grocery Store-Styled Food Pantry, Car and Dental Services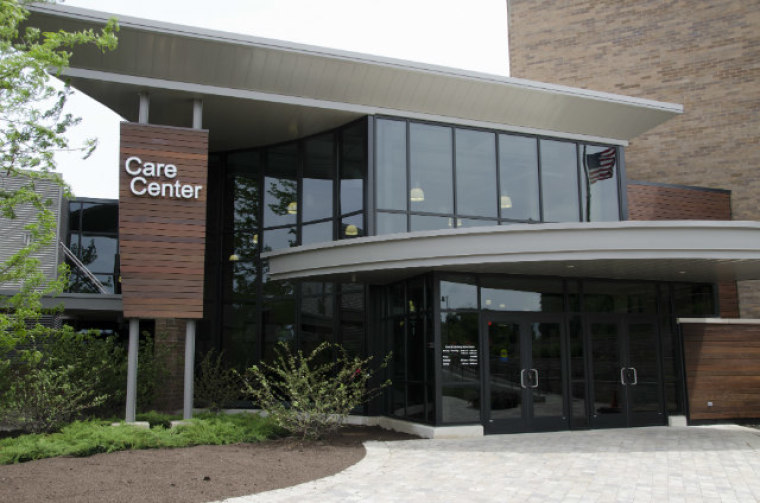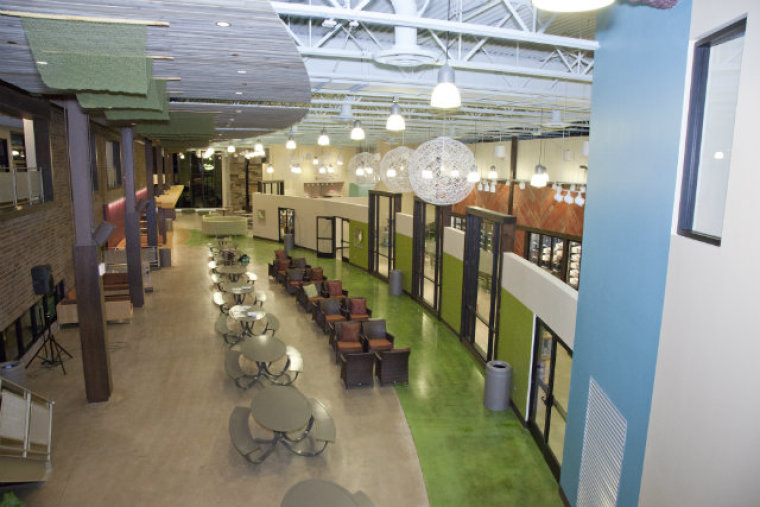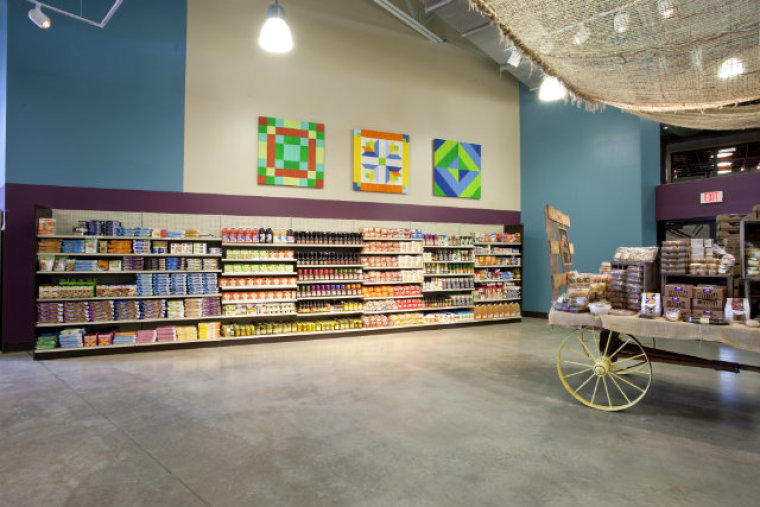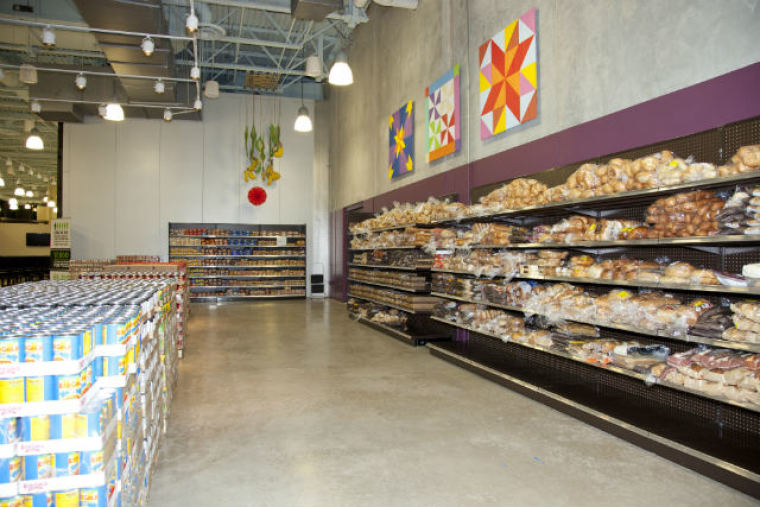 View Photos
Willow Creek Community Church, founded nearly 40 years ago by Senior Pastor Bill Hybels as an "Acts 2 church," has opened the doors of its new 60,000 square-foot, $10 million Care Center in South Barrington, Ill., to provide thousands of local families continued access to a grocery store-styled food pantry, car repair and donation services, dental and optometry clinics, legal assistance and a whole lot more.
The Care Center, launched on June 3 after 10 years of planning, has been called "a Christian Walmart for the poor" by one publication due to its approach and layout, which resembles more of a high-end shopping mall than a thrift shop or traditional food pantry, according to The Chicago Tribune.
While Willow Creek typically identifies Acts 2:42-47 as its key biblical inspiration, the newly-expanded Care Center points to verse 45 as the foundation for its vision: "They (a community that believed in Jesus as Lord and Messiah) sold property and possessions to give to anyone who had need."
Previously housed off-campus, the Care Center has moved its food pantry and Christian Auto Repairmen Serving (C.A.R.S) Ministry to Willow Creek Community Church's main South Barrington campus, where likely more than the 17,000 families assisted last year will continue to be served by 2,000 volunteers. In addition to the self-access food pantry, described by another local publication as "a giant warehouse for...more than 4 million pounds of food," there is also a children's clothing store where gently-used items can be retrieved for a suggested donation of $5, ESL and GED instruction, employment workshops, and other services. Planned for later this year is a computer lab and meeting spaces for workshops and computer training classes.
Willow Creek Community Church Media Relations Director Susa DeLay (with the help of Josie Guth, director of the Care Center, Nicole Burt, director of Care Center operations and Heather Larson, director of Compassion & Justice Ministries which oversees the Care Center) fielded a few questions via email from The Christian Post regarding the South Barrington, Ill., megachurch's new facility.
CP: Please tell me a little about the new Care Center.
DeLay: The new Care Center is located on the church property and offers resources that help to meet immediate needs: food, clothes, transportation, housing (PADS), and also that help address some of the underlying needs of poverty — employment, legal (and) health services, education.
The Care Center began as a food pantry years ago, but at the new Care Center, the Food Pantry offers a full-choice grocery area where people can select the food they want.
CP: In what ways does the Care Center change how Willow Creek is able to meet community needs?
DeLay: We found 6,000 families a month were coming to the Care Center, so based on that level of need, we stepped back and asked ourselves how we could do more. While the central campus of Willow is located in a fairly affluent area of Chicagoland, there is still poverty here. Poverty used to be seen as primarily an urban issue, but that has changed. In the suburbs, transportation adds complexity to the issue of poverty — people need transportation in order to get and keep jobs. Repairing a vehicle can be devastating on a family's budget, and our C.A.R.S. Ministry is able to help people in our church with those needs.
One of the biggest things we strive to do is offer dignity-based solutions to poverty. One of Willow's core values is dignity. We went to experts in the field who helped us understand what gives dignity. We learned when you give things for free, it can undermine dignity and increase entitlement. So, we charge for some of our services. We charge $5 per child for clothing. People pay for parts when they are getting their cars repaired and we provide the labor. A visit to the dental or vision clinic is $20 per visit. All this money is put into a benevolence fund to help others.
We always refer to people who visit the Care Center for services as "guests." And we offer to pray with our guests if they'd like.
CP: What aspects of the Care Center are new? I read, for example, that the food pantry and C.A.R.S. Ministry were already a part of the Care Center's offerings.
DeLay: The food pantry and the C.A.R.S. Ministry have been for years. (The C.A.R.S. Ministry is 25 years old this year.) What's changed is now it's all under one roof — onsite at the church. Additional services were also offered before, but now they can be expanded. We have a new clothing store where parents can get clothes for their children. We've added a new dental and vision care clinic. We have a legal clinic where people can get legal assistance. We offer ESL and GED training, and the new facility allows us to expand all these services.
We also added a Kid Zone where parents can check their kids into a safe, kid-friendly environment where they're cared for by trained staff and volunteers while their parents are here.
CP: What kind of people show up to take advantage of the Care Center's services?
DeLay: Our guests to the Care Center are people who are in need. Many are unemployed or on fixed incomes, but there are also many who are underemployed — what is sometimes referred to as "working poor." They do not have to be a member of our church (although some services are confined to people who are members or long-time attenders).
CP: How is Willow Creek able to create such a massive outreach to the community? And how does the church plan to maintain it?
DeLay: Needs have risen by 300 percent since 2008 when the economy was hurt.
We have a partnership with the Greater Chicago Food Depository that allows us to purchase food. We also have volunteers who serve on "gleaning" teams. We are able to glean from local grocers and food suppliers to get food. The point is: God has provided. And He provides in ways that let people know He knows them and their needs. On one of the gleaning visits, a grocery gave us a birthday cake with the other groceries we picked up from them. That night, a woman came into the Care Center for groceries for her family. The volunteer who helped her noticed on her paperwork that it was her birthday. When the volunteer helped her load her groceries into the trunk of her car, she gave her the birthday cake. God knew it was her birthday and He provided the cake. Things like this happen all the time. These are things people might call co-incidence, but we know it's God. So, as to how we're able to create such a massive outreach, the answer is "Only God."
The process of partnering with the GCFD and local grocers will continue. A portion of the tithes and offerings of the church will go to help maintain the Care Center.
CP: Is this something Willow Creek might try and replicate, or help other churches create on a large scale in their own cities?
DeLay: We don't have plans to replicate this, but we've already been approached by other churches asking if we can advise them, and we're happy to do that. The Care Center is part of Willow's Compassion and Justice Ministry.
CP: Who are the people helping to deliver these services, such as with the C.A.R.S. Ministry? Is everyone participating on a voluntary basis, or does the Care Center also provide employment?
DeLay: The Care Center has 2,000 volunteers and we could use another 1,000 more. There is church staff that runs it, but we couldn't do it without volunteers.
CP: Finally, why is it important for Willow Creek to undertake such a community service effort?
DeLay: We often had people show up at the church to get help from the Food Pantry and since it wasn't onsite, we had to send them to the location, which was 2-3 miles away. Then, if they needed help with car repairs, we had to send them to another location 15 miles away. Many people who came to us for help had no idea they were getting help from a church. With everything in one place, we can serve people more efficiently — and they know it's God helping them through a church.
CP: Please add any additional comments.
DeLay: Even people who aren't part of our church have been eager to support this new Care Center by donating clothes, asking to volunteer, etc.
Learn more about the Willow Creek Care Center at www.willowcreekcarecenter.org, and Willow Creek Community Church at: www.willowcreek.org.