Willow Creek Explains Why Staff Sign Non-Disparagement Agreements After Scot McKnight Raises Questions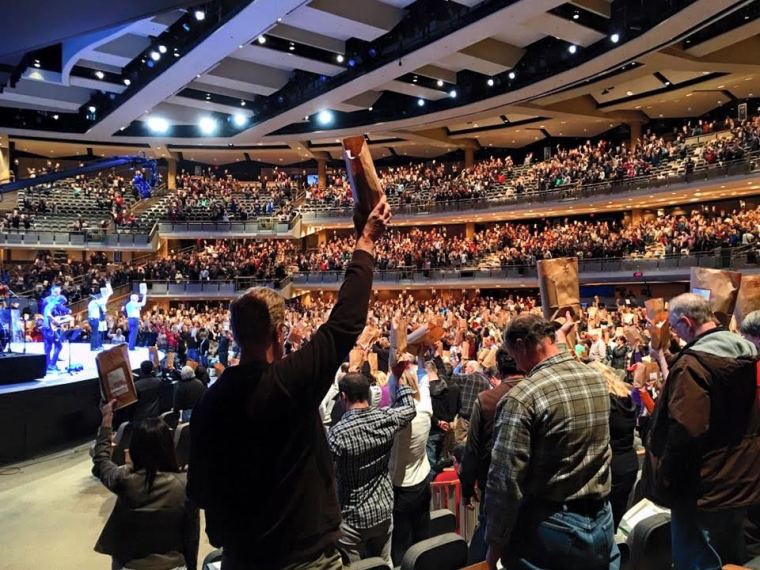 Scot McKnight, a scholar and former member at Willow Creek Community Church, has asked why churches are making employees sign non-disparagement agreements.
The evangelical megachurch told The Christian Post that such agreements relate to financial care packages offered to staff. It's an extension of compensation following a termination of employment so they don't suffer financial hardship. And the former staff member is asked to "refrain from making disparaging or untrue statements about the church for the duration of the financial care agreement."
"Why in the world is a church in this situation? Are not Non Disparagement Agreements already an admission that something is seriously wrong?" McKnight asked on his Jesus Creed blog on Thursday.
Listing out several more questions, he continued:
"Is it right for a church, and in most cases the Human Resources Department of a church, to demand or to contract silence about an unChristian, unbiblical and perhaps even criminal action? Is the person who signs such a contract/agreement obligated to silence? What if the contract was agreed to under some coercion or duress or threat or bullying? What if the person who signed the agreement comes to a conviction later that the church was profoundly wrong and they now regret having signed it? Can they speak up?"
McKnight, a New Testament scholar who has been highly critical of Willow Creek in the wake of the sexual abuse scandal surrounding its founder Bill Hybels, explained that non-disparagement agreements seek to prevent employees from speaking badly about an institution, with money often involved.
He warned that such agreements can sometimes be "profoundly evil," as they can tempt people with money to hide acts that are morally wrong, and even criminal.
"Sometimes the discussion involves ambushing the employee, sometimes there are threats and bullying and intimidation," he explained. "Sometimes all that is said is 'Please finish well' with a meaning that is very clear to the employee."
He said that the Willow Creek South Barrington campus has not only signed NDAs, but has initiated more than 50 restraining order-type letters, one of which was shared on his blog last week.
"My contention is that Willow is morally wrong offering such an agreement. I assume there are times when the best situation is for both parties not to talk. However, it is never right to hide a sin for money. I hold the stronger party most liable for creating the situation," McKnight argued.
"The stronger party (Willow) is asking the employee to compromise her or his moral integrity to sign the agreement. But the stronger party is implicated for sin [by] its own action, because the only reason for asking for the agreement is because it knows something that is wrong has been done and it wants it not known."
Willow Creek Community Church sent CP a statement on Friday evening regarding McKnight's criticism, and explained:
"We believe the questions raised regarding NDAs (non-disclosure agreements) are likely referring to the church's financial care package offered to staff who are transitioning from their roles. If an individual leaves staff due to performance-related matters, and the timing places an undue hardship on the person and their family, the church offers an extension of compensation to help bridge the gap in finding new employment."
The megachurch's statement continued: "The legal document that extends the compensation and benefits includes a brief paragraph that asks the staff member to refrain from making disparaging or untrue statements about the church for the duration of the financial care agreement. The acceptance of the financial package does not prohibit a person from reporting any type of abuse or ethical violation, or from sharing their experience on staff."
In July, McKnight lobbed further criticism at his former church, positioning that the autonomy with which it operates as an independent church with no affiliation to any denomination is partly to blame for the scandal that unfolded this year.
Hybels, who resigned prematurely in April, was accused by several women of various types of sexual harassment and unwanted sexual activity.
To date, Hybels has continued denying any and all wrongdoing. Initially, Willow Creek's elders stood by him following an internal investigation, failing to believe the women.
The elders eventually admitted that they had made a big mistake in backing Hybels against the women, however, which led to the entire elder board, including executive pastor Heather Larson, resigning in August.
"While Bill Hybels was our founder and pastor, he was human, broken, and self-admittedly sinful. We believe that his sins were beyond what he previously admitted on stage, and certainly we believe that his actions with these women were sinful. We believe he did not receive feedback as well as he gave it, and he resisted the accountability structures we all need," declared Missy Rasmussen, one of Willow Creek's elders, in a statement at the time.
The church leaders promised a "fresh start" with a new board, with all current elders departing by the end of 2018.