Willow Creek pastor says he won't minister at churches unless they are diverse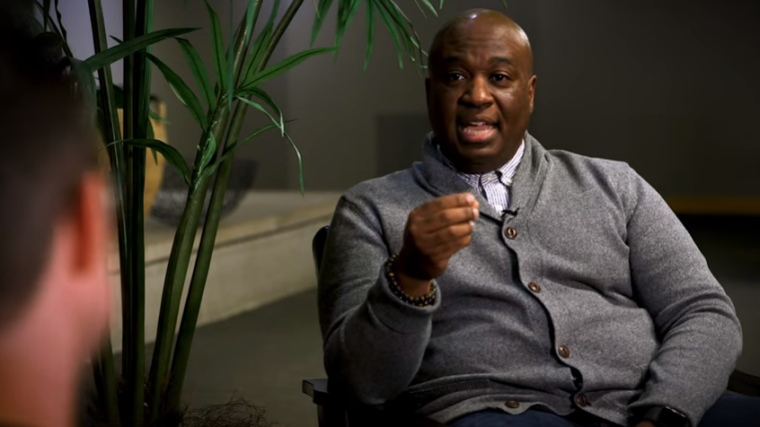 Calling it a personal decision he made with his family a long time ago, Willow Creek Community Church North Shore campus Pastor Ed Ollie Jr. says he will only minister at racially diverse churches because that's how he sees the Church in the Bible.
Ollie, who says one of his great uncles was beheaded by the Ku Klux Klan, told Shawn Williams, who leads the South Barrington campus of the Illinois megachurch founded by Bill Hybels, that he believes he has been called to do multiethnic ministry. However, he doesn't condemn churches that lack diversity.
"We made the decision a long time ago. We will never be a part of [a] church body that is not diverse. I didn't say that the other churches are not good. It's just not a place that I would be working, ministering and being a part," Ollie told Williams during an hour-long Black History Month discussion on race.
"Why? Because of the reality and the richness that we have come to see in the Gospel and the imperative when I open my mouth and we talk about certain things," he continued.
"People look at me and they say, 'We know he's crazy but we know he's honest about that. We know he's living that out in the community. He's living that out in his family. He's living it out in how he spends his resources. He's living it out in how he's ministering in a context like Willow Creek.' So I'm really thankful for a church that we can have conversations like this."
The two pastors of the multicampus evangelical church took a deep dive into their lived experiences with race and racism. Ollie shared how his parents were part of the Great Migration of blacks fleeing oppression in the South to search for better opportunities in other parts of America.
He said his parents settled in a historic district in Des Moines, Iowa, where he lived a "sociology book" and learned about racism growing up in a multiethnic neighborhood while attending a predominantly black church.
Williams, who said he grew up in Amarillo, Texas, shared how he grew up surrounded by white people and didn't understand how race can negatively impact someone's life until he was 16.
"The first true memory I have where I watched somebody's life be so negatively impacted as it relates to race, I was probably 16 years old, give or take. I remember being in high school, and our star running back on our football team [was an] African American kid, great, great kid," he said.
"I remember he started dating one of my friends who was a white girl. She was probably one of the more popular girls in school. So, here you've got the star running back and the popular cheerleader in school started this relationship. And it was great except for the fact because it was an interracial relationship, it was not widely accepted, particularly by her parents."
The pastor said he watched the situation "play out" and watched the "pressure" and "unrealistic expectations" that were "put on them."
"And the pressure got so intense for him that he ends up taking his own life," Williams remembered. 
Williams said that the black football player was the first friend he ever had who committed suicide. The pastor admits that he had "no understanding what it was like to walk in his shoes" at the time. Since then, however, he continues to learn.
"I feel like that story is all these microaggressions that happen in our lives that we don't really stop and pause and think about the impact that they have on us," Ollie argued.
He recalled how his "loving affectionate jungle" of a neighborhood he grew up in was heavily policed and had many liquor and convenience stores. In contrast, wealthier predominantly white neighborhoods seemed to be full of green grass, parks and shopping centers.
"I felt like so much of my experience were people telling me how you should be, how you should act, what you should think, how you should believe in the context of what was OK in America or in our city in Des Moines, but not necessarily learning about the richness of my own history," Ollie detailed. "And that was just something that was always under the surface, Shawn."
As a result of that experience, Ollie says he insists on living authentically wherever he finds himself. If he cannot do that, he doesn't believe he should waste his time in those spaces.
"I think Willow Creek is this really unique and weird place in that we are aspiring to something that is extremely difficult, and it's fraught with all kinds of misunderstanding and pain. Because even in this room as we sit, we have Asian, African American, white. When you start to look at that and you start to look at the reality of what the kingdom really looks like, and we're trying to bring it on earth as it is in heaven, you will come against all kinds of challenges in doing so," he said.
"I think it's important to know the environment that you're in and then be true to who you are and bring all of who you are into the circles that you come into. So, there's some places I don't go and preach and communicate. Why? Because they don't have values that are important to me and my family. I will talk to you privately. I'll help build relationship with you. But until you, as a pastor or church, take steps to be more honorable to the scriptures, I don't have to come into your environment and give my pearls in the midst of the reality of swine. I don't need to do that, and I won't do that."
Ollie explained that when it comes to race and the Church, there has been a racial awakening sparked by the murder of George Floyd last year, particularly among evangelicals of color. He is not sure what the final result of it will be.
"I think what happened [after] George Floyd was there was an eye-opening moment that happened for all of our culture. What happened is people stopped apologizing. And I don't know fully where this is all going to go, but people of color, particularly who are evangelical, said, 'We're not coming to your events anymore. We don't need your validation of our voice. We're not going to take that anymore.' There is a new level of awareness that has hit, and I don't think that we've fully gotten to the bottom of where that's going to go," the North Shore pastor said.
"I think that it will take many moments like this and learnings like we are doing as a church and even our church staff. I have a very diverse staff, and I have a community that is 34% Asian that I'm pastoring. So it's a part of our life. It's something we value. But I don't know if that's the case for everyone else."