Wisconsin now covering sex-reassignment surgeries for trans-identified employees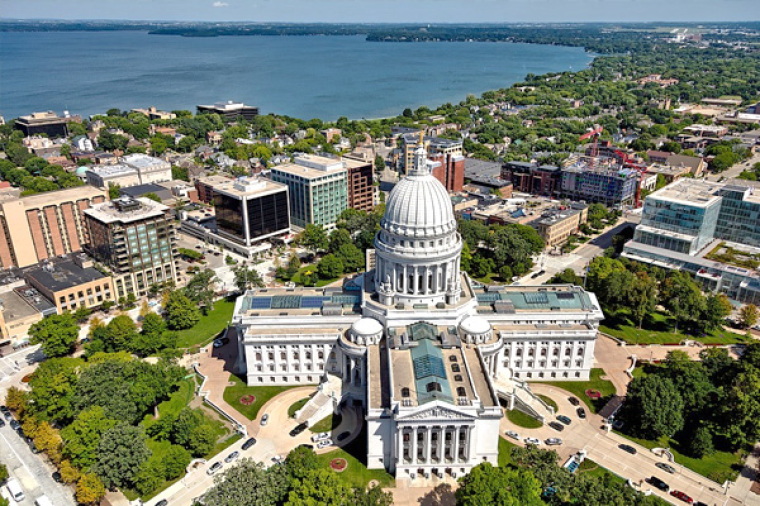 Wisconsin is now paying for sex reassignment surgeries and hormone therapy for state employees after trans-identified workers sued the state.
Beginning Jan. 1, the state's Group Insurance Board began covering hormone treatments and sex change operations for state employees suffering from gender dysphoria, according to Wisconsin Public Radio.
The move comes after the board had previously excluded coverage of gender transition surgeries. Because such procedures were not covered by the state, the state was sued by trans-identified employees who were refused coverage. They were represented by the left-leaning nonprofit legal group the American Civil Liberties Union.
The ACLU argued that gender transition procedures are "medically necessary" and the state's rules banning coverage violated Title VII of the Civil Rights Act.
The plaintiff's argument relied on an Obama-era interpretation of Title VII law that extended discrimination protections on the basis of sex to include protections on the basis of gender identity even though gender identity is not explicitly stated in the law's language.
A federal judge sided with the plaintiffs and ordered the state to pay $780,000 for failing to provide the coverage. The same judge ruled earlier in the year that the state was also required to pay for gender transition procedures for Medicaid recipients.  
Wren Logan, a trans-identified medical resident at the University of Wisconsin-Madison, plans to seek transition surgery for the upper and lower body so that it better reflects Logan's gender identity, not biological sex.
"So much of the world sees me and treats me as though I am a man dressing as a woman or somehow like ... there's something wrong about what I'm doing," Logan told WPR, adding there is still a requirement to prove that the surgery is medically necessary.
Although Wisconsin's Group Insurance Board initially approved the coverage of gender transition procedures in 2016, it reversed the policy at the request of now-outgoing Gov. Scott Walker.
In 2016, the Obama administration enacted Obamacare regulations requiring doctors, health care providers, and insurers to perform, provide and cover gender transition procedures and treatments.
The rule applied even to faith-based hospitals and insurers that held moral objections to surgeries that would mutilate a patient's body.
The federal government was sued by a group of five states and an organization representing over 17,000 physicians. It was also sued by the Catholic Benefits Association whose member organizations oppose providing such coverage in their employee health plans.
A federal judge in Texas eventually issued a nationwide injunction against the Obamacare mandate on grounds that parts of the rule would violate the Religious Freedom Restoration Act.
In 2018, it was reported that the Trump administration planned to eliminate the Obama-era mandate.
Although a federal judge ruled that Wisconsin must provide coverage of gender reassignment surgeries to Medicaid recipients, the Obama administration itself had previously decided that transgender services would not be universally covered under Medicare and Medicaid.
The Centers for Medicare & Medicaid Services determined that "clinical evidence for gender reassignment surgery was inconclusive."
"Even under the Obama administration, the Department of Health and Human Services concluded there was not sufficient evidence to prove that such surgery is 'medically necessary,'" Peter Sprigg, senior fellow for policy studies at the social conservative advocacy group Family Research Council, told The Christian Post last month. "While there is some evidence that it alleviates the immediate 'gender dysphoria,' there is no evidence that it results in better overall physical and mental health for such patients in the long run."
Critics of sex reassignment surgery include Dr. Paul McHugh, a distinguished psychiatry professor at Johns Hopkins University School of Medicine, and other scholars who have questioned the partisan push to normalize sex reassignment procedures.
"Transgendered men do not become women, nor do transgendered women become men," McHugh wrote.  "All (including Bruce Jenner) become feminized men or masculinized women, counterfeits or impersonators of the sex with which they 'identify.' In that lies their problematic future."
CP contacted the Wisconsin Department of Employee Trust Funds to ask if the health plan also covers elective plastic surgeries for employees who do not suffer from gender dysphoria, and breast reductions or breast reconstruction surgery (including implants) following a mastectomy or lumpectomy. This piece will be updated when a response is received.