Idaho ordered to provide sex reassignment surgery to inmate jailed for sexually abusing a child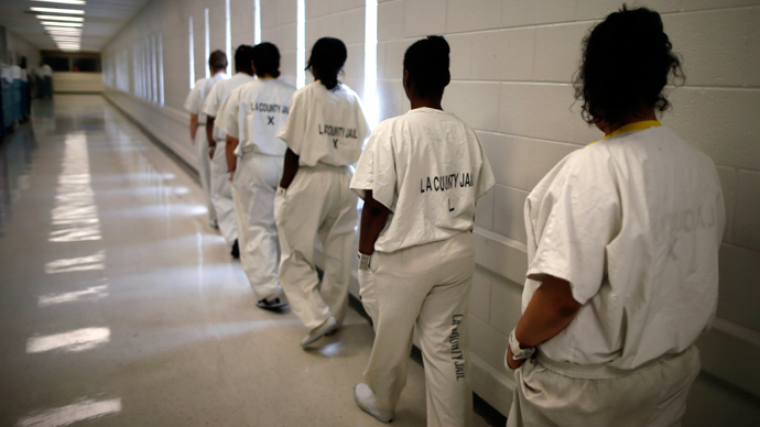 The state of Idaho has been ordered to provide gender reassignment surgery to a transgender inmate imprisoned for the sexual abuse of a minor.
Through a Dec. 13 preliminary injunction, U.S. District Judge B. Lynn Winmill ordered the Idaho Department of Correction and its prison healthcare contractor, Corizon, to provide "gender confirmation surgery" to inmate Adree Edmo.
Edmo was first incarcerated in 2012 in men's prison on charges of sexually abusing a child under the age of 16. Shortly after Edmo's sentencing, Edmo was diagnosed with gender dysphoria, a condition in which an individual identifies as a gender different from that of his or her biological sex.
Winmill ruled that the refusal of IDOC and Corizon to provide the 31-year-old with the gender transition services puts Edmo at risk of irreparable harm.
The judge stated that Edmo provided "extensive evidence" that Edmo "continues to experience gender dysphoria" despite years of hormone therapy.
Winmill asserted that the state was ignoring Edmo's "medical needs" and that the state's response to Edmo's condition "amounts to cruel and unusual punishment in violation of the Eighth Amendment."
Winmill reasoned that while some people suffering from gender dysphoria don't require gender reassignment surgeries, sex reassignment is "the only effective treatment" for others.
"Defendants are ordered to provide Plaintiff with adequate medical care, including gender confirmation surgery," the court order states. "Defendants shall take all actions reasonably necessary to provide Ms. Edmo gender confirmation surgery as promptly as possible and no later than six months from the date of this order."
Along with 21 other states, Idaho uses the Tennessee-based private healthcare provider Corizon to provide healthcare for inmates. AP reports that Corizon has never provided gender reassignment surgery at any of its facilities nationwide.
In a statement, Edmo voiced relief that the court "validated my right to necessary medical treatment."
"Not having the care I need is like being in a prison within a prison," Edmo asserted. "Even though I am still living, it has felt like I have been dying inside."
Edmo claims to have lived as a woman for years before being imprisoned and even wore women's clothing and cosmetics. Edmo has attempted self-castration twice while in prison. Edmo's sentence is set to be complete by 2021
Edmo is represented by the National Center for Lesbian Rights.
"As the Court recognized, it is a bedrock principle of our legal system that Constitutional protections apply to all individuals, regardless of race, sex, sexual orientation, or gender identity," NCLR attorney Amy Whelan said in a statement. "Intentionally depriving anyone of the critical medical care they need is unacceptable. Idahoans and every American deserves better."
According to the court ruling, there are 30 prisoners in IDCO custody that are suffering from gender dysphoria. Barring any appeals of the court's decision, Edmo will become the first Idaho prisoner to receive gender-confirming surgery.
"This decision is not intended, and should not be construed, as a general finding that all inmates suffering from gender dysphoria are entitled to gender confirmation surgery," the judge stressed in his ruling.
Peter Sprigg, senior fellow for policy studies at the social conservative advocacy group Family Research Council, believes that the judge's ruling was a "triumph of political correctness, not of medicine or justice." He stressed that gender reassignment surgery is "essentially elective and cosmetic" and "not something that taxpayers should pay for." 
"Even under the Obama administration, the Department of Health and Human Services concluded there was not sufficient evidence to prove that such surgery is 'medically necessary.' While there is some evidence that it alleviates the immediate 'gender dysphoria,' there is no evidence that it results in better overall physical and mental health for such patients in the long run," Sprigg said. "The judge relied on standards from the pro-transgender activist group WPATH (World Professional Association for Transgender Health), without recognizing that those standards are not 'evidence-based.'"
Sprigg added that Winmill "completely ignored a contrary precedent" from the full First Circuit Court of Appeals in 2014 that denied such surgery to a man convicted of murder in Massachusetts.
"The judge claims that inmate Adree Edmo faces 'actual harm and ongoing risk of future harm' — but does not note the irony in the fact that all these harms are self-inflicted, in the form of 'self-castration attempts, cutting, and suicidal ideation,'" Sprigg added. "Any other type of prisoner exhibiting such behaviors would be considered in need of intensive psychiatric care — not surgery. It seems an odd and dangerous precedent to allow convicted criminals to blackmail the state into funding elective surgery at taxpayer expense, merely by threatening or engaging in self-harm."
Winmill's ruling is not the first time this year that a federal court has ruled against the state of Idaho on a transgender-related matter.
In March, federal Judge Candy Dale struck down the state's policy prohibiting people from changing their birth certificate to reflect their gender identity.
"A rule providing an avenue to obtain a birth certificate with a listed sex that aligns with an individual's gender identity promotes the health, well-being, and safety of transgender people without impacting the rights of others," Dale wrote in her ruling.
In August, a federal court ruled that the Florida Department of Corrections must continue to provide hormone therapy to a transgender inmate and allow the inmate to wear female undergarments, and access to female grooming items in a men's prison. That judge also ruled on the basis of the Eighth Amendment.
Just days before former President Barack Obama left office in 2017, the U.S. Bureau of Prisons implemented the Transgender Offender Manual, which called for the housing of federal inmates based on their gender identity in cases where appropriate.
Revisions to that manual were made by the BOP under the Donald Trump administration earlier this year to scratch out a line that instructs BOP officials to "recommend housing by gender identity when appropriate." Officials are now instructed to "use biological sex as the initial determination for designation."
New York City Mayor Bill De Blasio announced earlier this year that the city's correctional facility will house its inmates on the basis of gender identity. The NYCDOC processes over 100,000 inmates every year.