World Mourns French Victims but Ignores Horrific Boko Haram Massacre of Nigerians, Catholic Archbishop Accuses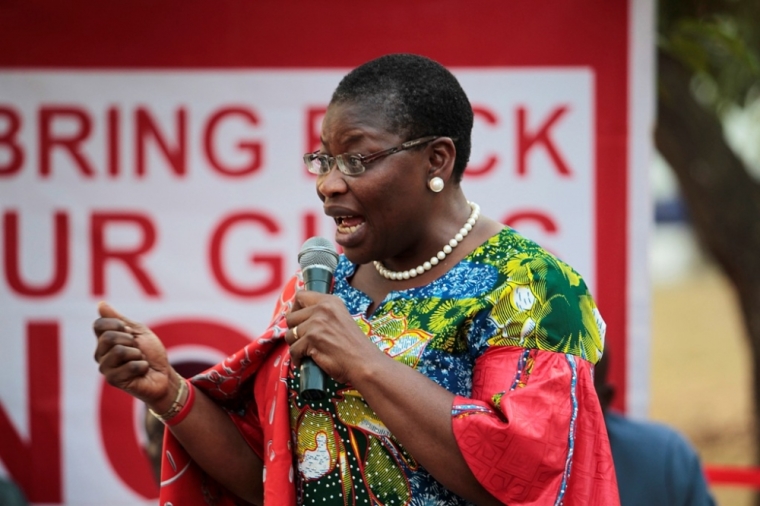 The Roman Catholic Archbishop of Jos has accused the western world of focusing on mourning last week's terror attack in France, while ignoring the ongoing massacre of Nigerians, including many Christians, at the hands of terror group Boko Haram. As many as 2,000 people are believed to have been killed and several churches were burned in one of the deadliest attacks last week in Baga.
"It is a monumental tragedy. It has saddened all of Nigeria. But we seem to be helpless. Because if we could stop Boko Haram, we would have done it right away. But they continue to attack, and kill and capture territories with such impunity," Archbishop Ignatius Kaigama said, according to BBC News.
Over 40 world leaders joined with a million French citizens who marched in Paris on Sunday to honor the 17 people killed in terror attacks in the French capital last week. Twelve of the victims were cartoonists working for satirical newspaper Charlie Hebdo, who are believed to have been targeted by jihadist gunmen for illustrations of the prophet Muhammad that had angered some in the Islamic world.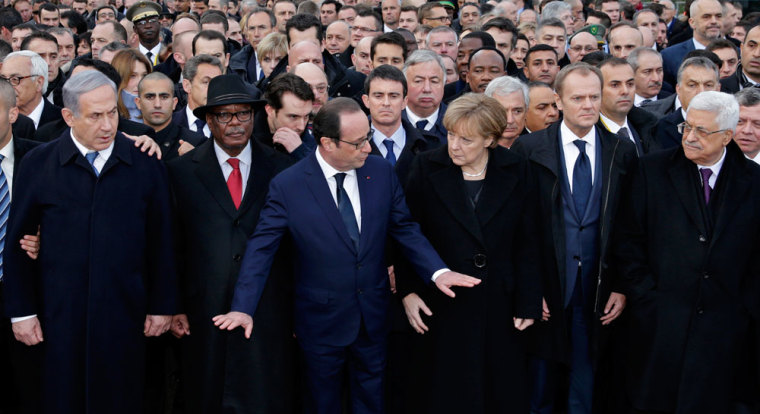 Boko Haram continued its massacre of Christians and Muslims in Nigeria at the same time, however, and is believed to have killed close to 2,000 people in Baga and surrounding villages in Borno state.
The attack left countless bodies "strewn on the streets," according to witnesses, and forced thousands to flee the region.
"I escaped with my family in the car after seeing how Boko Haram was killing people ... I saw bodies in the street. Children and women, some were crying for help," said witness Mohamed Bukar.
Further attacks were reported over the weekend, with three suicide bombers reportedly killing 23 people.
Kaigama called on the international community to show the same sort of spirit and resolve to Nigeria as it had shown for the victims in France.
"We need that spirit to be spread around," the archbishop said. "Not just when it [an attack] happens in Europe, but when it happens in Nigeria, in Niger, in Cameroon.
"We [must] mobilise our international resources and face or confront the people who bring such sadness to many families."
Boko Haram has made it its mission to establish an African caliphate in Nigeria, and in recent months has targeted the neighboring country of Cameroon as well.
Nigeria's military has admitted it is struggling to deal with Boko Haram's attacks, which have been becoming more violent since 2009, and asked for world leaders to help.
"The attack on the town by the bloodhounds and their activities since Jan. 3 should convince well-meaning people all over the world that Boko Haram is the evil all must collaborate to end, rather than vilifying those working to check them," Nigeria's defence spokesperson Chris Olukoladem said.
In the wake of Baga attack, the Christian Association of Nigerian Americans said that it is time for the United Nations to intervene and stop the massacre of people in the West African country.
"The numbers are adding up fast and it is becoming clearer and clearer that the Nigerian governments both federal and states are failing resoundingly in their responsibility to protect innocent lives and prevent this mass atrocities from going forward. These atrocities are increasingly becoming worse and worse as the times go by," said Pastor Laolu Akande, CANAN executive director.