World's first Christian airline to cater to missionaries, charge no luggage fee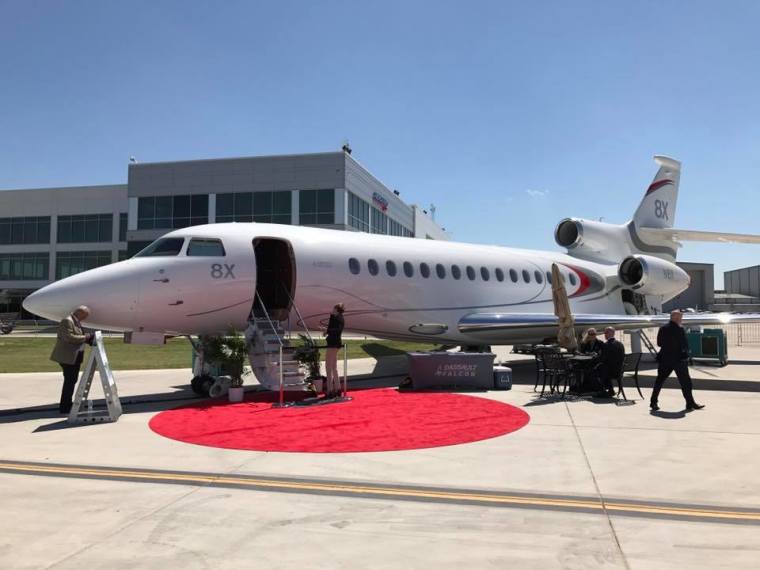 Christians traveling around the world and locally for mission trips and religious tours may soon be able to kiss lost luggage and baggage fees goodbye as Judah 1, an aviation ministry out of Texas is set to become the world's first Christian airline.
The ministry announced on Wednesday that the FAA had accepted their application to switch from a private operator to "becoming the first and only Christian Airline!" last month.
"This means Judah 1 (upon receiving its DOT and 121 Certification) will have the freedom to transport as many different churches and mission organizations as we can. This is a huge honor and privilege and we give God all the glory! We will be posting more information as we are able. Thank you so much Judah 1 partners and friends for making this possible!"
The ministry's website explains that it serves missions-minded Christian people of all denominations traveling to the mission fields of the world. Their planes have also delivered hundreds of missionaries and transported thousands of pounds of cargo.
In an interview with The Christian Post on Monday, Everett Aaron, founder and CEO of Judah 1, explained that he hopes that the ministry's airline status will be approved by next summer and noted that the FAA has been very supportive of their efforts.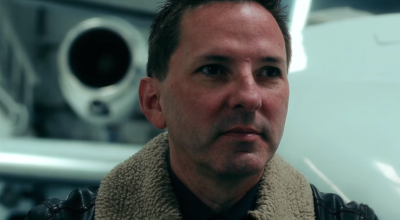 "If everything goes as planned we are looking at some time in the summer of 2019," he said.
While Christian customers can expect to pay competitive ticket prices with Judah 1, Aaron is assuring his potential customer base that they will no longer have to worry about baggage fees and travel hazards like lost luggage.
"We will have to charge regular ticket prices just like you do for the [other] airlines. This is not available for just the general public, you have to be part of a mission team. It will be very competitive with the airlines. The advantage is there's no luggage fees. Absolutely none. All your cargo travels with you as well. So that's the biggest thing," Aaron said.
He pointed to research that shows how frequently Christians traveling on mission trips tend to lose their cargo and said it's one of the burdens of missionaries traveling with secular airlines that Judah 1 hopes to eliminate.
"About 50 percent of missionaries lose their cargo when it travels via container and that's one of the problems we have. I know some of the trips we have been on ourselves with other missionary groups traveling, they ship their stuff via container and medical supplies and stuff either get tied up in customs, food spoils, some things it just gets lost," he said.
Sometimes, according to Aaron, missionary cargo like Bibles have been known to get stolen as well.
"Even the Bibles. I found out Bibles are one of the largest black market items in the world. People steal Bibles and sell them," he said.
He explained that the ministry's MD 80 aircraft carries about 2,000 pounds of cargo and several Boeing 767s they plan to introduce once they are approved will carry 30,000 tons of cargo.
The plan for Judah1 is to have a fleet of 20 aircraft over the next five years.

"Once we get our certification (in 2019), we have four more MD 80s that are on standby for us as well as two 767s that are on standby," he said. This will bring Judah 1's short-term operational fleet of aircraft to seven.
The ministry plans to work with ministries such as Kingdom Living Ministries to plan mission trips to such areas as the unreached mountain villages of Kisumu.  
When asked if he has reached out to large ministries like Kenneth Copeland Ministries or Creflo Dollar who have used private jets for their ministries to see if his business would be a competitive option, Aaron said he had not done so but he hopes to cater to similar ministries.
"It's hopeful that we can help with that because that's one of the sore spots for a lot of people — the fact that ministers do use corporate aircraft for travel, " he said.
He did note, however, that he understands that it may sometimes be cheaper for pastors to use private jets and it also saves a lot of time when traveling with teams of more than four or five people.
In a video about his ministry posted on YouTube, Aaron explained how God gave him a vision for the aviation ministry in 1994.
"Judah 1 came about in 1994 when the Lord gave me a vision. In the vision, He showed me airline, aircraft lined up as far as you can see. They were full of food, medical supplies, Bibles, the engines were fired up and they were ready to go. There were people lined up in front of these planes ready to get on them but they wouldn't get on the planes," Aaron said.
"And so I asked God why won't the people get on the planes … and God said 'they can't go into the mission field until you get the airplanes. This is what I'm calling you to do. So Judah 1 really came about from the Lord showing me the need for mission aviation. And as we researched and did our due diligence we found out that there was a great need for large commercial aircraft to transport missionary teams into the mission field," he continued.
After getting his vision in 1994, it was several years later in 2011 that Aaron incorporated Judah 1 and made their first mission trip with a chartered commercial plane in 2013.
Aaron noted that there were about only two or three other mission aviation organizations he was aware of but said they use small aircraft.
"Judah 1 as far as we know is the only mission aviation organization that uses large commercial aircraft to transport complete teams. So that's how we differ from other aviation organizations," he said.
"It's not just about the preaching of the Gospel. We want to see the miracle-working power of the Holy Spirit in action."