Worship Leaders Kari Jobe, Hillsong United and Crowder Kick Off 12-City 'Outcry' Tour in Chicago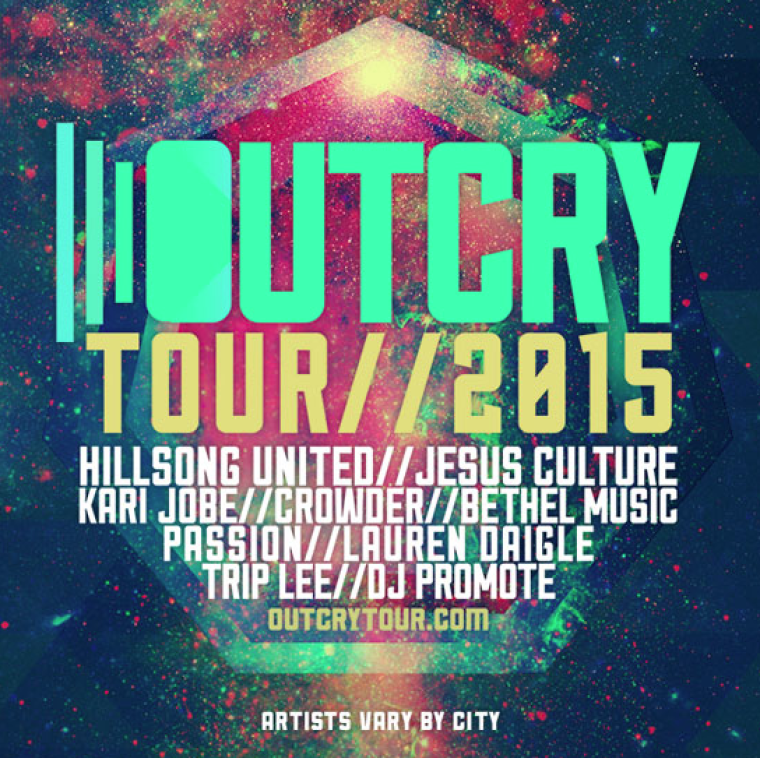 The "Outcry" tour, a 12-city Christian worship and teaching event that kicks off in Chicago next Friday, will feature several big names in Christian music including Kari Jobe, Trip Lee, Hillsong United and Crowder.
Described as a movement that was "born from an evening Bible study discussion and driven by a desire to champion local churches," "Outcry" will also feature Cristian artists DJ Promote, Jesus Culture, Passion, DJ Biz, Lauren Daigle and Bethel Music.
"This tour is nothing more than a picture of what God is doing through the local church, worldwide," said Shane Quick, owner of Premier Productions, which is sponsoring the event. "It's the new sound of a 2,000-year-old movement. Some of the most gifted worship leaders and musicians in the world will be on one stage with one purpose.
"We want this tour to be a tool to help those sharing the Word of God," Quick added. "It's to say thank you to those who give their life to ministry, serving God and sharing the word of the church."
Jobe, a Grammy award-nominated singer, will be joined on stage with fellow headliner Hillsong United frontman Joel Houston. Hillsong United is known for changing the face of worship music and Houston elaborated on the band's creative process in producing their latest album Empires during a recent interview with The Christian Post.
"The way we approached this record [is similar to] the idea that you build a boat, and you build the best boat you can. Then you set sail; you push it out and ultimately, God is going to breathe on it, as He will, and make it go however, wherever He wants it to," said Houston.
"I don't have any anxiety over whether or not it's going to be a success, or if people will love it or hate it. Our job is to be true to what God asked us to do, which is to write the most honest songs that were true to our understanding of what God is saying to use right now. And ultimately, our prayer is: if it's true to us, hopefully it speaks to others as well," added Houston.
Empires is Hillsong United's first album since Zion, their fastest-selling album to date. Houston also told CP that their latest project addresses two worlds — the "image-obsessed" world we live in and the mysterious kingdom we cannot see.
We are in this world and also we're of a different world as well. So it's playing on that sense of duality that exists," Houston explained. "It applies to everything. I'm in New York and I look at the buildings. I look at everything in front of me, every single person walking the street, at the thousands of people in city, [and] they are physical bodies and spiritual bodies — two things going on at once."