Wrestling Star CM Punk 'Never Ever' Returning to WWE?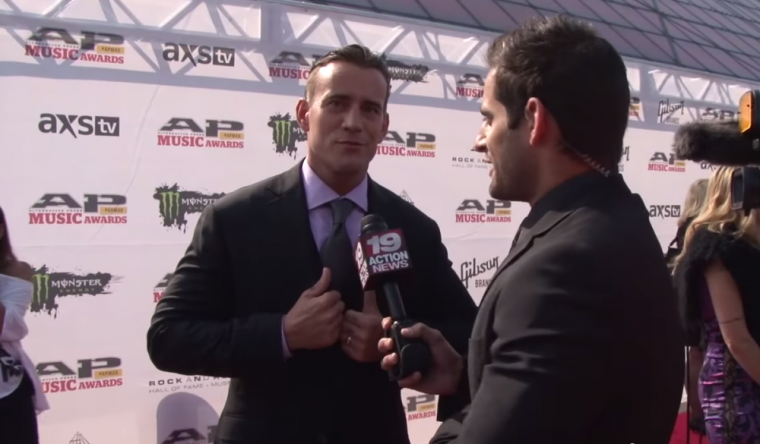 Former World Wrestling Entertainment superstar CM Punk has recently stated that he does not plan to return to the nation's largest pro-wrestling company.
In an interview with CBS-19 at the AP Music Awards at the Rock and Roll Hall of Fame, Punk was asked if he planned to returned to WWE, which he left suddenly over reported creative disagreements with the company.
"Never ever! Never ever, ever!" said Punk in a theatrical tone, "they're going to go crazy about that on Twitter."
In January, CM Punk walked out of WWE months before his contract was slated to expire. Some have alleged that the walkout was based on disagreements between him and the creative writers.
Others have claimed that issues regarding wear-and-tear on his body and disputes over compensation for performances also factored into his decision.
Serious or not, Punk's statements contradict the claim of former pro-wrestler "Superstar" Billy Graham, who claimed back in April that Punk will return for a major pay per view event in August.
Graham, who was born Eldridge Wayne Coleman but took his present appellation in honor of the famous evangelist, reasoned that Punk will return for SummerSlam, scheduled for Sunday, August 17.
"The question I have for all of you good fans out there is this, when do you think we will see the return of C M Punk and why? I say he will once again be in a WWE ring at this coming SummerSlam 2014," wrote Graham.
"Why? Because its a perfect PPV event and tons of time has passed since he left and he doesn't want us to forget about him does he? The man does bring a lot of talent to the table."
Questions about returns to the ring for professional wrestlers have often been met with ambivalent or even outright false declarations.
During the late 1990s, for example, former pro-wrestler Terry Funk wrestled several bouts after his official "retirement match."
More recently, musician and pro-wrestler Chris Jericho told the UK Mirror back in May that he had no current plans to return to the WWE.
"No time soon, I left last July and I've been working pretty much non-stop since then between Fozzy tours and doing the new Fozzy record and writing another book and doing my podcasts and a web series," said Jericho.
"That's not to say that I won't go back but I have no plans as of right now, just because I have so much other stuff going on that I'm enjoying."
By the end of the following month, Jericho reappeared on WWE television and wrestled a match against Bray Wyatt on the pay per view Battleground last Sunday.